ICICI-Videocon case: CBI names Chanda Kochhar, her husband in FIR
ICICI-Videocon case: CBI names Chanda Kochhar, her husband in FIR
Jan 24, 2019, 03:28 pm
2 min read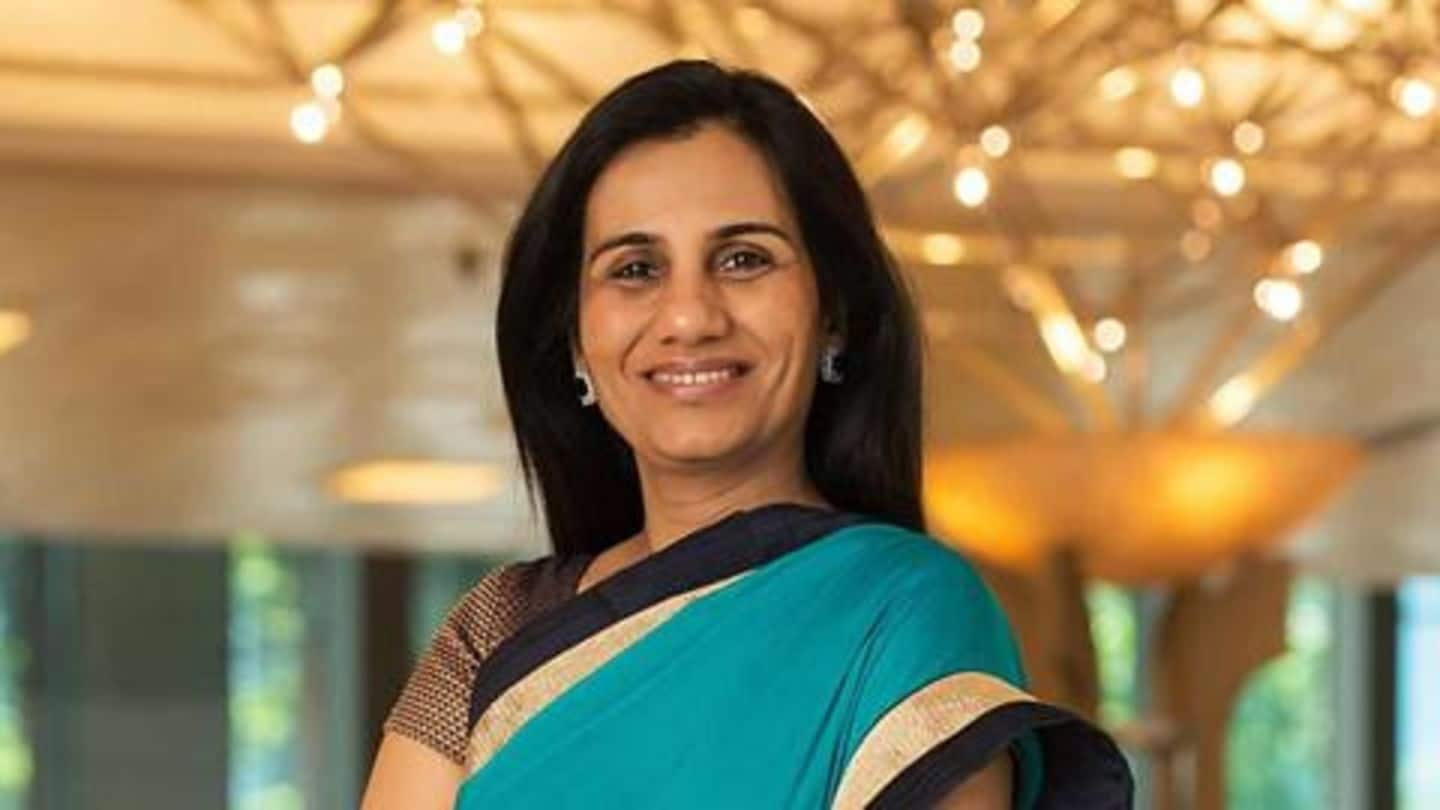 On Thursday, the Central Bureau of Investigation filed an FIR naming former ICICI CEO Chanda Kochhar, her husband Deepak and Videocon head Venugopal Dhoot, in a case linked to alleged irregularities in sanctioning a loan. The accused are charged with criminal conspiracy for cheating the bank and sanctioning loans to private companies. The federal agency also conducted raids at four different locations in Mumbai, including Videocon Towers and Deepak's office.
CBI cracks down on Kochhars and others
CBI registered a case against Chanda Kochhar, the then MD CEO of ICICI Bank,Deepak Kochhar,V N Dhoot, MD of Videocon group and others. It is alleged that accused sanctioned certain loans to private companies in a criminal conspiracy with other accused to cheat ICICI Bank pic.twitter.com/YX5qLqNLao

— ANI (@ANI) January 24, 2019
Backstory: What is the case all about
The case involves a loan of Rs. 3,250 crore which was given to Videocon by ICICI in 2012. Whistleblower Arvind Gupta claimed Kochhars and their relatives benefited from the dealings. In return of favors given by ICICI, Videocon allegedly pumped money into NuPower Renewables, which is owned by Deepak. As reports of corruption surfaced, an investigation was launched by several agencies.
Understanding the charges on Chanda
Chanda allegedly violated rules by being part of quid pro quo dealings with certain bank-borrowers. Notably, all the accused in the alleged Kochhar-Dhoot scam were shareholders in a suspicious firm named Credential Finance. In 2009, to prevent the firm's liquidation, its 'well-wishers' paid Rs. 40 lakh. Chanda became ICICI CEO in 2009. By 2010 she had either sold or transferred her Credential shares.
As allegations surfaced, ICICI launched a probe
Despite the controversial accusations, ICICI initially maintained it had full faith in Chanda. But after allegations didn't stop, the bank launched a probe. Several agencies also started investigating the case independently. From SEBI to banking regulator RBI and the US' SEC (Securities and Exchange Commission), the corruption allegations came under the scanner of many. After Chanda's resignation, Sandeep Bakhshi was appointed the bank's CEO.