CBSE to penalize 1,700 schools for allowing over 40 kids/section
CBSE to penalize 1,700 schools for allowing over 40 kids/section
Oct 11, 2018, 12:30 pm
2 min read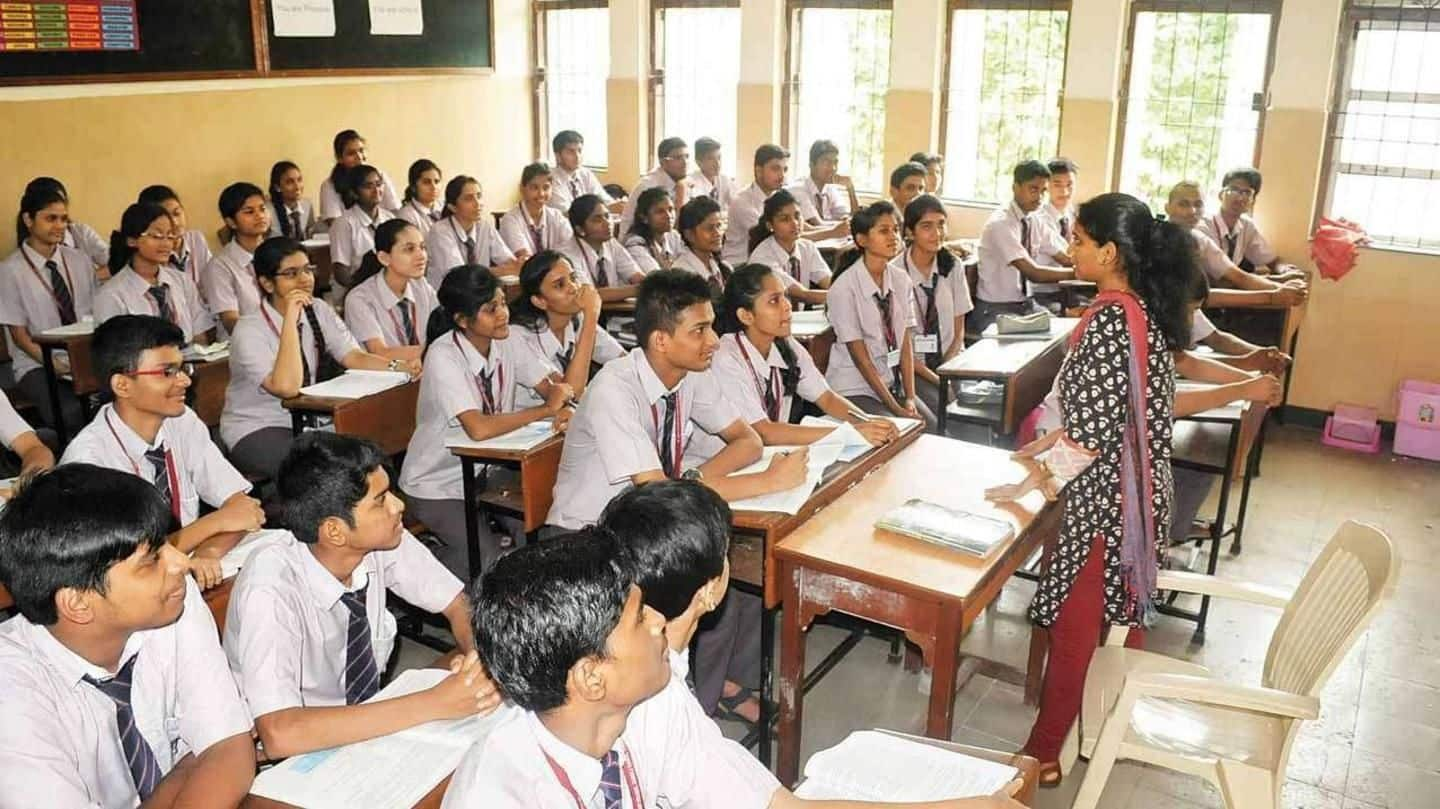 Hundreds of schools affiliated to the Central Board of Secondary Education (CBSE) are in trouble for flouting the rules and allowing over 40 kids per section. The violation was detected through the board's Online Affiliated School Information System (OASIS), a TOI report stated. Under CBSE norms, schools cannot register over 40 students per section. CBSE will penalize over 1,700 schools across India. Here's more.
How does the CBSE intend to penalize these schools?
CBSE will penalize the schools by sending them a show-cause notice for withdrawal of affiliation and a fine of Rs. 500 or more per extra student. Schools with over 40 kids/section constitute 7-8% of all schools under CBSE. The move is also a crackdown against "seats renting" by private schools, i.e., students get enrolled, but take private coaching while schools mark them in absentia.
How many students are too many?
In India, the ideal class size is 30 students per classroom. However, this is rarely followed. In 2009-10, there were around 43% of schools with more than 30 students per class. The number has gone down to 25.7% in 2015-16. UP, Assam, Bihar, Jharkhand, and Gujarat are the top 5 states that have the most number of schools having over 30 students per section.
What do the researchers say?
"Teacher-student interactions in the smaller class sizes in 17-18 students per class are significantly higher, can improve student test scores and provide long-term benefits," says a Harvard Study, 'The Effects of Class Size on Student Behavioral Outcomes'.
How did CBSE detect the infringement?
CBSE detected the infringement when data stored in OASIS on the total seats in each school was matched with the number of students being registered in Classes IX and XI. It was seen the registrations exceeded the number of seats allowed. Though the last date for the Class IX/XI registration is October 22, 2018, schools will be provided with a number of limited seats.
The government schools have been given some relaxation
As the schools reached out to the CBSE for relaxation, it allowed Kendriya Vidyalayas and Jawahar Navodaya Vidyalayas to register 45 students per section. "Since the number of extra students in government schools is not large and many of them come from disadvantaged sections the board will, as a one-time relief, allow registrations without penalty," an official said.