8-member committee formed to recommend names for Lokpal
8-member committee formed to recommend names for Lokpal
Sep 28, 2018, 12:53 pm
2 min read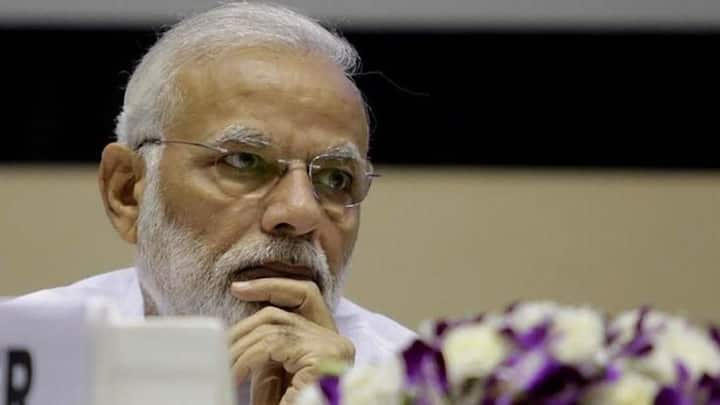 On Thursday, the government constituted an eight-member search panel for Lokpal. The panel, headed by former Supreme Court Judge Ranjana Prakash Desai, will recommend the chairperson and members of the anti-corruption ombudsman Lokpal. The other members of the committee are: former SBI chief Arundhati Bhattacharya, Prasar Bharati chairperson A Surya Prakash, former ISRO head A S Kiran Kumar, among others.
The search committee comes 5 years after Lokpal was passed
The search committee will recommend a panel of names for appointing the Lokpal and its members. Notably, the Lokpal and Lokayuktas Act was passed in 2013. The decision to finally constitute the much-delayed search committee comes five years after the Act was passed. "The selection process of Lokpal is under way as per guidelines laid down in the Lokpal Act," Union minister of State for Personnel Jitendra Singh, said.
Meanwhile, Opposition has boycotted the Lokpal selection committee meeting
Meanwhile, the Congress has boycotted all the meetings of the Lokpal selection committee, headed by Prime Minister Narendra Modi. Mallikarjun Kharge, Congress Leader in the Lok Sabha, received a special invite to the panel as there were no leader of Opposition present. The Congress, on its part, has demanded the status of a full-fledged member of the panel.
Kharge rejected 6 invitations of the selection committee meetings
Earlier in 2018, Kharge had rejected the invitation to attend the selection committee meetings on six different occasions - March 1, April 10, July 19, August 21, September 4 and September 19. He had urged the government to amend the Lokpal Act earlier this year and to include the leader of the single largest Opposition party in Lok Sabha in the selection committee, but in vain.
The Lokpal selection committee should constitute Lok Sabha Speaker, Leader of the Opposition in the Lok Sabha, Chief Justice of India or a judge of the Supreme Court nominated by CJI, and an eminent jurist who can be nominated by the President. Following the recommendation of selection committee, President Kovind had nominated Mukul Rohatgi, former Attorney General of India, as the eminent jurist member.