'Duped' attendees shout azaadi slogans at Sri Sri's Kashmir event
'Duped' attendees shout azaadi slogans at Sri Sri's Kashmir event
Mar 11, 2018, 01:24 pm
2 min read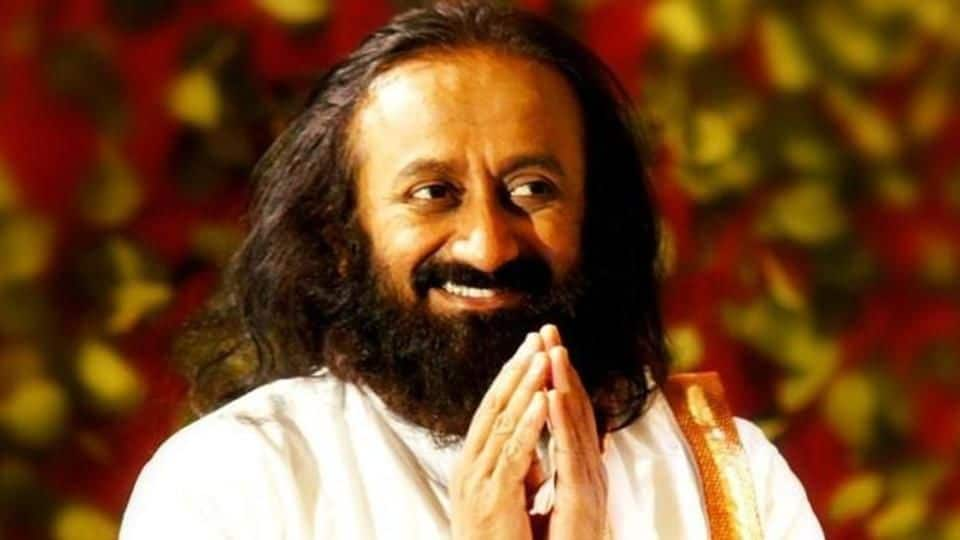 Angry people lured by 'deceit' for a Sri Sri Ravi Shankar speech in Srinagar yesterday left the venue fuming, shouting anti-India and pro-freedom slogans. Amid the chaos, the Art of Living founder, who said he had been invited to speak by "some well-meaning people of the Valley," was forced to cut short his lecture. But businessman Sheikh Imran, reportedly the organizer, denied cheating people.
Sri Sri was speaking at a Paigham-e-Mohabbat function
Thousands had gathered for a 'Paigham-e-Mohabbat' (Message of Love) function in the lawns of Sheri Kashmir International Convention Centre on the banks of Dal Lake. Delivering his address, Sri Sri said, "Whenever I come I see pain and suffering, and despite that I see reflection of love here...Together we have to work for the mitigation of this pain to generate an atmosphere of peace."
But attendees reportedly given incorrect details about the event
But five minutes into his speech, people started leaving in droves. Some shouted azaadi slogans, HT reported. A group of cricketers from Pattan were expecting to be given cricketing kits. Khushi Mohammad, a Kupwara resident, was hoping to meet a Gujjar leader who would announce benefits for scheduled tribes. ASHA workers from Budgam said they were told their services would be regularized.
Invited Sri Sri as he has say at international-level: Organizers
Most people that left said they wouldn't have attended the event "had we known who was speaking." But Imran, founder of the local JK Peoples' Alliance, explained, "People have issues and nobody was there to hear them so we invited somebody who is spiritual and has say at national and international level." He denied fooling people and attributed the chaos to a high turnout.