Chhattisgarh: In Sukma, Naxals use effigies to mislead security forces
Chhattisgarh: In Sukma, Naxals use effigies to mislead security forces
Nov 30, 2018, 08:27 pm
2 min read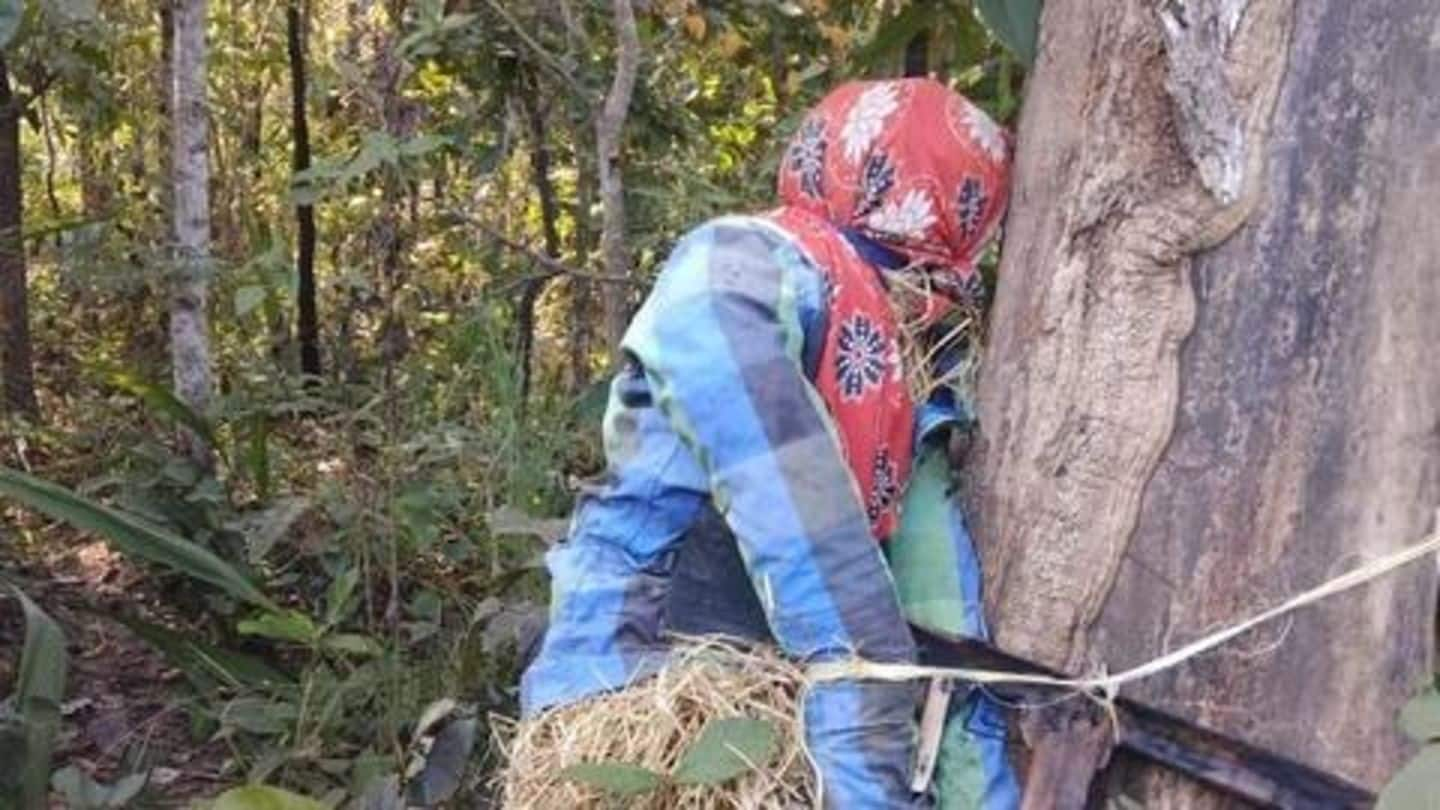 In Chattisgarh's Sukma, the Naxals are employing new tricks to escape operation by security personnel and are tying effigies to trees for the same. With an intention to mislead armed forces, Naxals installed effigies in the forest area. Not only were they dressed as the Naxals, but they also held fake weapons. The weapons were made of wood and looked real.
Forces thought they were real, learned truth on moving closer
At first, the armed forces thought Naxals were present in the area, but on moving closer, they learned of the trick, said CRPF's 150th Battalion Commandant Dharmendra Singh. The forces also discovered an Improvised Explosive Device (IED) weighing 7 kilograms close to one of the effigies. It was buried in mud and the power source was 2 meters away. The explosive was diffused.
Naxals wanted to mislead forces, scare jawans
Singh said the forces cordoned off the area when they assumed Naxals were present in the area. He added, "Naxals feel that security forces will start firing the effigies in confusion and they can attack our forces from behind. This strategy can also be used to scare our jawans during night operations." Notably, on Thursday evening a top Maoist commander was killed.
Top commander, ten others killed in operation
The commander who was killed has been identified as Somda, whose location was traced with the help of terrorists who surrendered. In the gunfire between security forces and Maoists, at least ten more terrorists were hit. Sukma's superintendent of police Abhishek Meena said, "We are expecting more casualties and it may take some more time to recover the bodies in the deep forests."