One year of Yogi govt: Anti-graft portal launched, jobs announced
One year of Yogi govt: Anti-graft portal launched, jobs announced
Mar 19, 2018, 06:14 pm
2 min read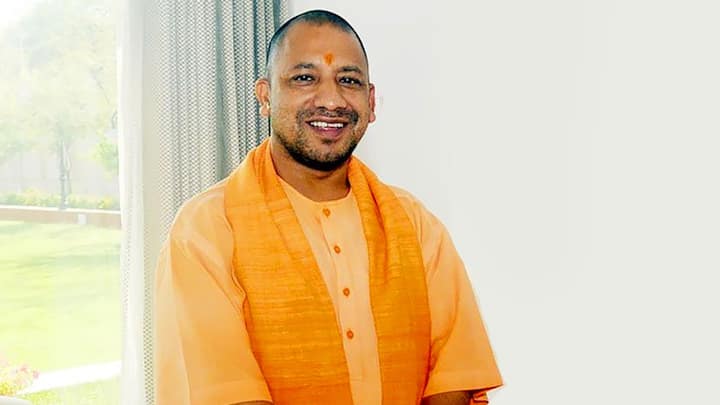 Uttar Pradesh Chief Minister Yogi Adityanath on Monday launched an anti-graft portal as his government completed its first year in office. The portal was launched in the presence of Governor Ram Naik, deputy Chief Ministers Keshav Prasad Maurya and Dinesh Sharma, and UP BJP chief Mahendra Nath Pandey. He also declared that his government would soon hire four lakh people in various government departments.
CM Adityanath on the anti-graft portal
"Through this portal, any official who is involved in corruption or encouraging it at any level will not be spared. Effective action will be taken if any evidence is uploaded on the portal. This will deliver a lethal blow against the corrupt elements," Yogi said.
Four lakh jobs in as many as 64 departments
"Our government will come up with four lakh jobs in as many as 64 departments ranging from police constables to sub-inspectors, block development officers and revenue officials," the Chief Minister said. CM Adityanath also said that Prime Minister Narendra Modi has frequently referred to the alleged anomalies in recruitment by the UP Public Service Commission in the past.
Today, UP is witnessing a change: Yogi Adityanath
"Even the Supreme Court had to act and halt the police recruitment as it was biased. The election promise of ending the interview process for Group-C and Group-D during recruitment, which was encouraging corruption, has been implemented by us," Adityanath said. "Today I can say that UP, where there was no law and order, and anarchy was prevalent, is witnessing a change," he added.
CM Adityanath slammed previous governments in the state
Attacking the previous state governments, Adityanath said, "Contracts were given for mass copying in various examinations. When we initiated the fair examination, nearly 12 lakh students opted out. Later, it was revealed that 75% of them were Munnabhais (contractual cheats) from other states." He also said that during verification of ration cards, it was found that there were 30 lakh fake ration cards.
Under Modi's leadership, UP has been freed of divisive politics
CM Adityanath remarked that earlier UP's politics, casteism, divisive forces, and dynastic politics were ruling the roost, but, under PM Modi's leadership, UP has been freed of divisive politics. "For the first time, the government's agenda is to think about the welfare of the poor, villagers, Dalits, people from deprived sections, and those belonging to the last strata of the society," he said.