BSF constable's son bags Rs. 50L salary package, IRMA's highest
BSF constable's son bags Rs. 50L salary package, IRMA's highest
Feb 15, 2019, 08:50 pm
2 min read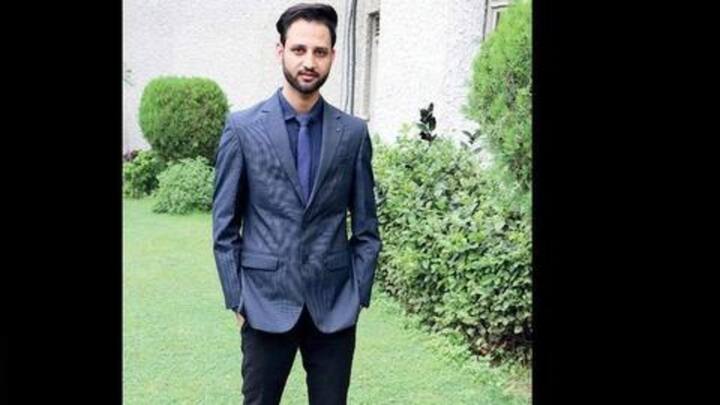 Hard work always pays back. This was proved by Avinash Kamboji, son of a Border Security Force (BSF) constable, who has bagged the highest salary package in his college. Haryana-based Avinash has scripted history of sorts at the prestigious Institute of Rural Management Anand (IRMA) in Gujarat, by getting a package of over Rs. 50 lakh per annum. Here is his story.
Avinash's father is a BSF constable, mother a homemaker
Avinash belongs to the Salarpur village in Haryana's Sirsa district. His father Kuljit is a constable on the clerical side in BSF while his mother Sunita Rani is a homemaker. After completing his schooling from Sirsa and graduating with BSc (Agriculture) from Chaudhary Charan Singh Haryana Agricultural University in Hisar, Avinash joined IRMA located in Anand (75.3kms from Ahmedabad) for further studies.
IRMA sees 8% increase in highest salary package this year
At IRMA, Avinash got the package of Rs. 50.31 lakh. This is the first time, in IRMA's history, that a package has crossed the half-a-crore mark, marking an 8% jump from last year's highest package, Rs. 46.50 lakh. Last year's highest package was also bagged by a Haryana native. The highest packages for both the years were given by Singapore-headquartered Indian MNC, Tolaram Group.
Avinash to join entrepreneurial world after 3-4 years of experience
Talking about his achievement, Avinash told media, "Like everyone else, my journey too till now, has not been a cakewalk, but these difficulties are what transform and mould us." About his future plans, he said, "As I am a fresher and this is my first job, I want to gain industry experience of 3-4 years and then will venture into the entrepreneurial world."
IRMA witnesses increase in average salary package this year
Meanwhile, this year IRMA saw a jump in the average salaries offered by the business sector organizations and the development sector organizations, compared to last year. Business sector organizations offered an average salary of Rs. 14.24 lakh/annum, as compared to Rs. 12.17 lakh last year. The average salary offered by the development sector was Rs. 10.43 lakh as against Rs. 9.47 lakh last year.