Health Ministry authorizes private labs to test for COVID-19
Health Ministry authorizes private labs to test for COVID-19
Written by
Siddhant Pandey
Mar 22, 2020, 12:49 am
4 min read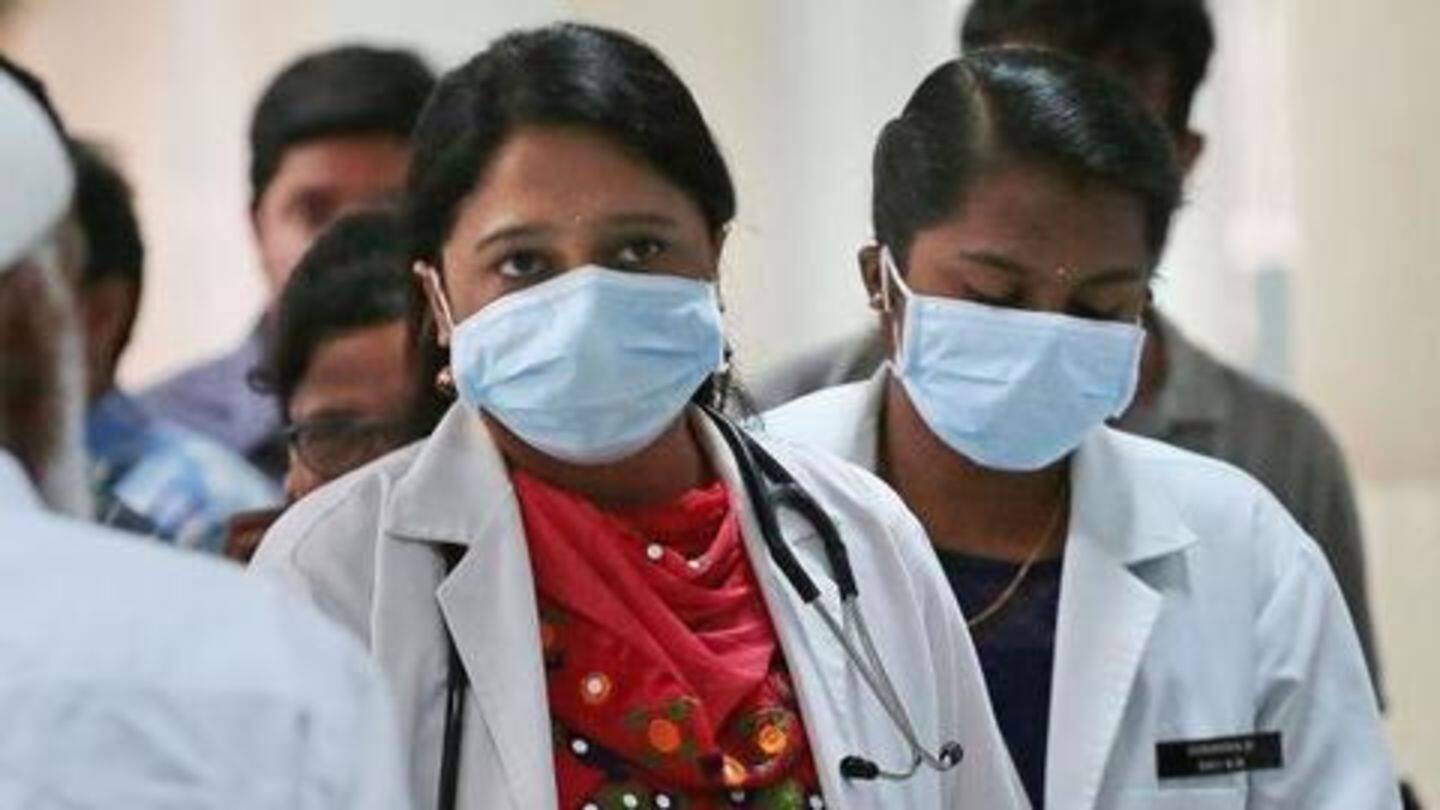 Under guidelines issued by the Indian Council of Medical Research (ICMR), the Health Ministry authorized select private laboratories in India to test for coronavirus disease COVID-19. The development comes after a World Health Organization (WHO) expert said more testing is essential in beating the viral disease. Meanwhile, exacerbating fears of a worsening outbreak, two people with no foreign travel history tested positive for COVID-19.
ICMR caps cost of COVID-19 testing at Rs. 4,500
On Saturday evening, the ICMR—India's apex health research body—issued guidelines for NABL-accredited private laboratories to start testing for COVID-19. The ICMR also capped the cost of testing for the disease at Rs. 4,500, even as it encouraged free or subsidized testing. The cost "may include Rs. 1,500 as a screening test for suspected cases, and an additional Rs. 3,000 for a confirmation test."
India had been facing backlash for not ramping up testing
India has faced backlash for not testing enough people. The ICMR—which focused solely on symptomatic persons initially—only allowed testing of asymptomatic direct and high-risk contacts of an infected person on Friday. Meanwhile, the disease continues to spread, even among people with no foreign travel history.
In Pune, woman in 40s tests positive for COVID-19
A Pune woman in her 40s tested positive for COVID-19, officials confirmed earlier Saturday. She is currently on ventilator support at Bharti Hospital. The woman had no foreign travel history and authorities are still investigating the source of the infection. Reportedly, she attended a wedding in Vashi, Navi Mumbai, on March 3. There are 23 positive coronavirus cases in Pune and 63 across Maharashtra.
Bengal man also tests positive with no foreign travel history
A 57-year-old man in Dum Dum in West Bengal's North 24 Parganas district tested positive for COVID-19 on Saturday. This is the fourth case in West Bengal. The man was admitted to a private hospital with a fever and dry cough—both symptoms of COVID-19. On Thursday, his symptoms had intensified. He then tested positive for COVID-19 and is currently at a hospital isolation ward.
As of 04:45 pm on Saturday, India reported 283 coronavirus cases—22 discharged. The 283 cases also include 39 foreigners. The known cases among them are: 17 foreigners from Italy, three from the Philippines, two from the United Kingdom, one each from Canada, Indonesia, and Singapore.
Maharashtra records most number of cases
With 63 cases, Maharashtra is the worst-hit, followed by Kerala (40), Delhi (26), Uttar Pradesh (24), Telangana (22), Rajasthan and Haryana (17 each), Karnataka (15), and Punjab and Ladakh (13 each). Other cases: Gujarat (7); Jammu and Kashmir and Madhya Pradesh (4 each); Andhra Pradesh, Tamil Nadu, and Uttarakhand (3 each); Himachal Pradesh and Odisha (2 each); and Chandigarh, Chhattisgarh, and Puducherry (1 each).
India calls nationwide curfew tomorrow
India looks forward to a nationwide curfew tomorrow from 7 am to 9 pm to limit the spread of the virus. Starting Sunday, all incoming international flights face a one-week ban in India. The Railways Ministry advised people against train travel after 12 passengers were tested positive. Earlier on Saturday, a couple marked for quarantine was deboarded from the Bengaluru-Delhi Rajdhani train at Secunderabad.
The threat of coronavirus has especially increased in the recent days with the diagnosis of Bollywood singer Kanika Kapoor. After returning from London, the singer reportedly attended several parties, even meeting Parliamentarian Dushyant Singh. Singh later met several MPs and President Ram Nath Kovind in the Parliament. The President will undergo a medical examination. Singh has self-quarantined, while Kapoor is undergoing treatment in Lucknow.
COVID-19 was first reported in China's Wuhan city in December 2019. The disease is caused by a novel coronavirus called SARS-CoV-2. The virus attacks a host's respiratory system triggering symptoms such as fever, cough, and breathing difficulties. In severe cases, it may cause pneumonia, multiple organ failure, or death. COVID-19 has spread to at least 150 countries, killing over 11,000 and sickening 2.8 lakh.
Separately, Rajasthan will remain in lockdown from March 22-31
Rajasthan Chief Minister Ashok Gehlot: In the wake of #coronavirus outbreak, the state to remain in lockdown from March 22 to 31st. Shops selling daily necessities things like vegetables, dairy and medical items to remain open. pic.twitter.com/ggUzRqDBvT

— ANI (@ANI) March 21, 2020