#CoronavirusCrisis: How you can help the underprivileged during ongoing crisis
Last updated on
Apr 02, 2020, 07:09 pm
The coronavirus pandemic has created a situation of concern and worry, wreaking havoc in India and the world. The Center imposed a 21-day nationwide lockdown over the COVID-19 outbreak, which has affected people from all walks of life. However, the ongoing crisis has hit daily wage earners, laborers, farmers, and the underprivileged the hardest. Here's how you can do your bit during this crisis.
Contribute to PM-CARES Fund and CM's Relief Funds across states
PM Narendra Modi recently announced the constitution of the PM-CARES Fund to which you can make donations that will be used for combating the coronavirus and related relief efforts as well as similar situations in the future. Also, there are numerous funds at the central and state levels, including PM's Relief Fund and CM's Relief Funds across states, which accept donations to fight COVID-19.
Can make donations to Goonj, Milaap, Donatekart
You can make donations to NGOs like Goonj and Milaap that are helping those in need. Goonj launched "Rahat COVID-19" initiative to help daily wagers and migrants by catering to their primary requirements. Milaap is providing food, medicines, and basic necessities to daily wage earners and the underprivileged. Crowdfunding platform Donatekart is accepting donations for campaigns launched to provide relief during the coronavirus crisis.
Akshaya Patra Foundation and Habitat for Humanity India
Akshay Patra Foundation has also come forward to help those impacted by the lockdown by providing food relief and other services in numerous locations across India. The Foundation is accepting donations to aid its efforts. You can also contribute to Habitat for Humanity India, which is raising funds for providing essentials kits as well as hygiene kits to the underprivileged to fight against COVID-19.
Zomato's Feeding India, Rasoi on Wheels Foundation, United Way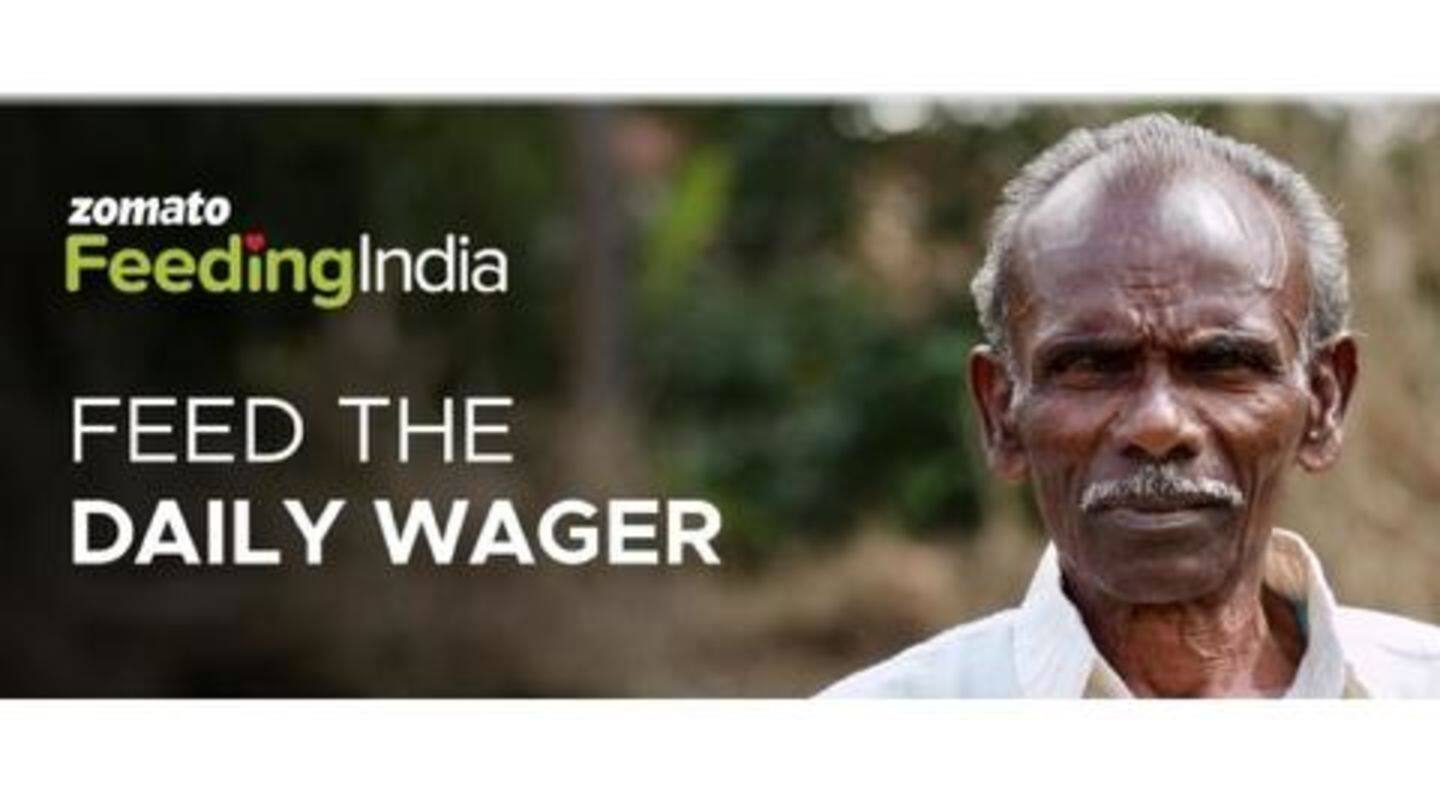 Zomato's non-profit arm Feeding India is providing essentials/meal kits to daily wagers and underprivileged across 26 cities. Delhi-based NGO Rasoi on Wheels Foundation is also offering meals to the needy. United Way Mumbai is accepting donations for helping health and government authorities in combating coronavirus and ensuring workers' safety. It's providing masks, gloves, hazmat suits, etc. to doctors, nurses, and others at the frontlines.
You can directly reach out to those affected by crisis
Apart from donating to charities and other organizations, you can also reach out directly to those severely affected by the crisis. Residents can come together to identify daily wage earners, migrants, the poor/homeless, and others impacted by the lockdown in their area, and provide them with food and other necessities. You can provide cooked meals, care kits, dry rations, soaps, and safety/hygiene kits, etc.