COVID-19: India sees under 1,000 new cases after two years
COVID-19: India sees under 1,000 new cases after two years
Written by
Abhishek Sharma
Apr 04, 2022, 12:05 pm
3 min read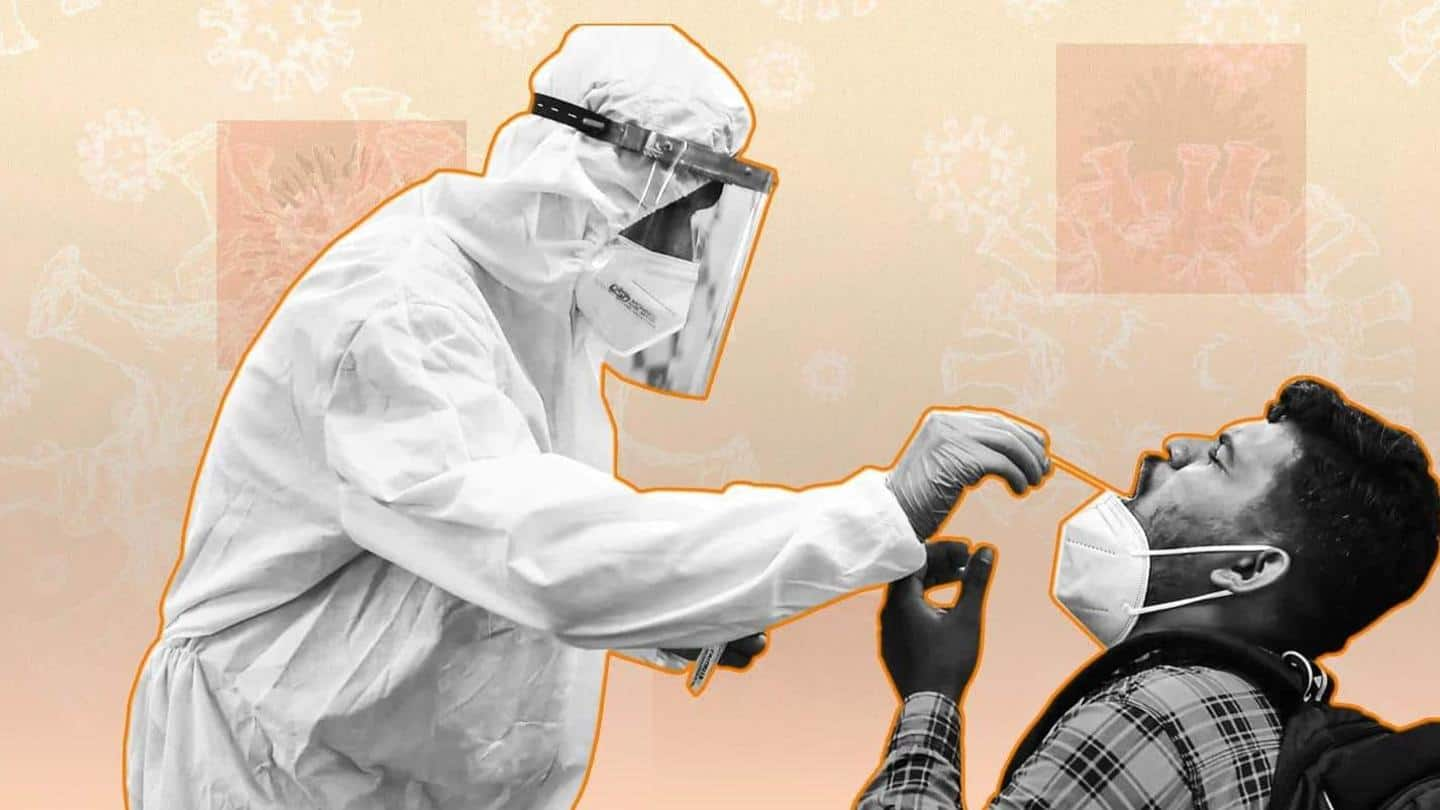 India on Monday reported less than 1,000 new COVID-19 cases for the first time since April 2020. The active caseload in the country currently stands at 12,597, which accounts for 0.03% of the total cases so far. In the past 24 hours, a total of 913 new cases and 13 fatalities were reported. Meanwhile, India's COVID-19 recovery rate currently stands at 98.76%.
Why does this story matter?
The last time India witnessed less than 1,000 coronavirus cases in one day was on April 18, 2020.
Moreover, India's active caseload is also the lowest in nearly two years. The country saw under 13,000 active coronavirus cases on April 18, 2020, as well.
The COVID-19 deaths reported on Monday are also the lowest in 727 days.
Kerala adds most new cases
Kerala saw 310 new cases, 458 discharges, and eight new deaths, including backlogs, in the last 24 hours. Maharashtra reported 117 new COVID-19 cases along with 131 more recoveries and two deaths during the same period. Delhi added 85 fresh cases along with 112 recoveries. Meanwhile, a total of 10 states and union territories reported zero new cases.
India's second wave peaked on May 7
India's second wave peaked on May 7, 2021, when 4.14 lakh single-day cases were reported, over four times the number of cases reported during the first wave in mid-September 2020. Although infections declined after the second wave peaked, India crossed the three-crore mark on June 23. The country crossed the one-crore mark on December 19, 2020, and the two-crore mark on May 4, 2021.
Over 1,300 patients discharged
According to data shared by the Union Health Ministry, India reported a total of 4,30,29,044 COVID-19 cases until Monday morning, while the cumulative death count reached 5,21,358. With 1,316 fresh discharges, the number of total recoveries in the country climbed to 4,24,95,089. On the other hand, the daily and weekly positivity rates were recorded at 0.29% and 0.22%, respectively.
Over 184 crore vaccine doses administered
As of Monday morning, India has administered over 184.64 crore COVID-19 vaccine doses. Overall, over 83.34 crore people have been fully vaccinated, while more than 99 crore people have received one dose. On Monday alone, India administered over 3.5 lakh COVID-19 vaccine doses till 11:30 am, including over 1.45 lakh second doses and more than 1.47 lakh first doses, according to Co-WIN.
2.21 crore vaccine precautionary doses administered
Moreover, India has administered over 2.21 crore "precautionary" doses since January 10. On Monday, over 11,000 healthcare/frontline workers and nearly 63,000 elderly people were given the precautionary dose till 11:45 am.
Tamil Nadu withdraws compulsory COVID-19 vaccination order
Separately, the Tamil Nadu government on Sunday revoked its order of mandatory COVID-19 vaccination for all the eligible population in the state. However, other COVID-19 protocols in the state will remain in place, including social distancing, wearing face masks, and avoiding crowding, according to the state's Department of Public Health and Preventive Medicine. The state government had issued the order in 2021.