10 coaches of LTT-Jaynagar Express derail near Nashik
10 coaches of LTT-Jaynagar Express derail near Nashik
Written by
Manzoor-ul-Hassan
Apr 03, 2022, 06:37 pm
1 min read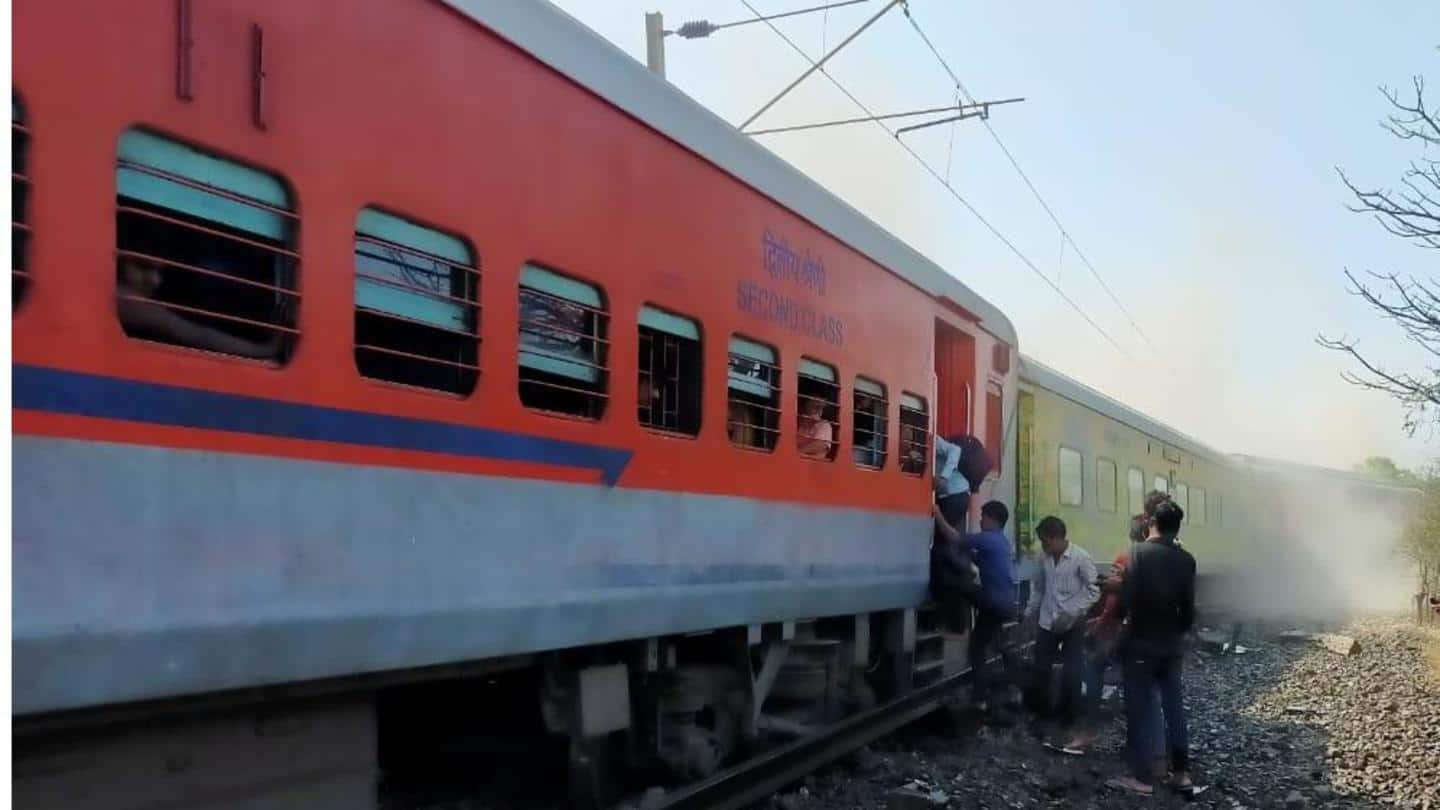 At least ten coaches of the Lokmanya Tilak Terminus-Jaynagar Antyodaya Express (11061) Express train derailed on the downline between Lahavit and Devlali in Nashik, Maharashtra, on Sunday afternoon, ANI reported. The incident took place at about 3:10 pm. No casualties have been reported so far. Meanwhile, an accident relief train and a medical van have rushed to the scene.
Images of the derailed train
Visuals of derailed coaches of 11061 LTT-Jaynagar Express between Lahavit and Devlali (near Nashik) on Dn line at around 15.10 hrs today Accident relief train and medical van rushed to the spot. Details awaited: Central railway CPRO pic.twitter.com/nXA0hvTw0I

— ANI (@ANI) April 3, 2022
Railways cancels, diverts trains
Meanwhile, the Central Railways has decided to cancel some scheduled trains and diverted some. As per the press statement released by the Central Railway following trains have been canceled 12109 CSMT - Manmad Panchvati Express JCO 03.04.2022 2) 12110 Manmad - CSMT Panchvati Express ICO 04.04.2022. 3) 11401 CSMT - Adilabad Nandigram Express JCO 03.04.2022.
Here are the details of the diverted trains
1) 22221 CSMT -Nizamuddin Rajdhani Express JCO 03.04.2022 diverted via CSMT- Vasai Road - Jalgaon-Bhusaval. 2) 12261 CSMT-Howrah Duronto Express JCO 03.04.2022 diverted via CSMT -Vasal Road - Jalgaon-Bhusaval. 3) 12173 LTT-Pratapgarh Udyognagari Express JCO 03.04.2022 diverted via LTT-Lonavala - Pune-Daund - Manmad.