What are oxygen concentrators? How are they different from cylinders?
What are oxygen concentrators? How are they different from cylinders?
Written by
Siddhant Pandey
Apr 26, 2021, 11:52 am
2 min read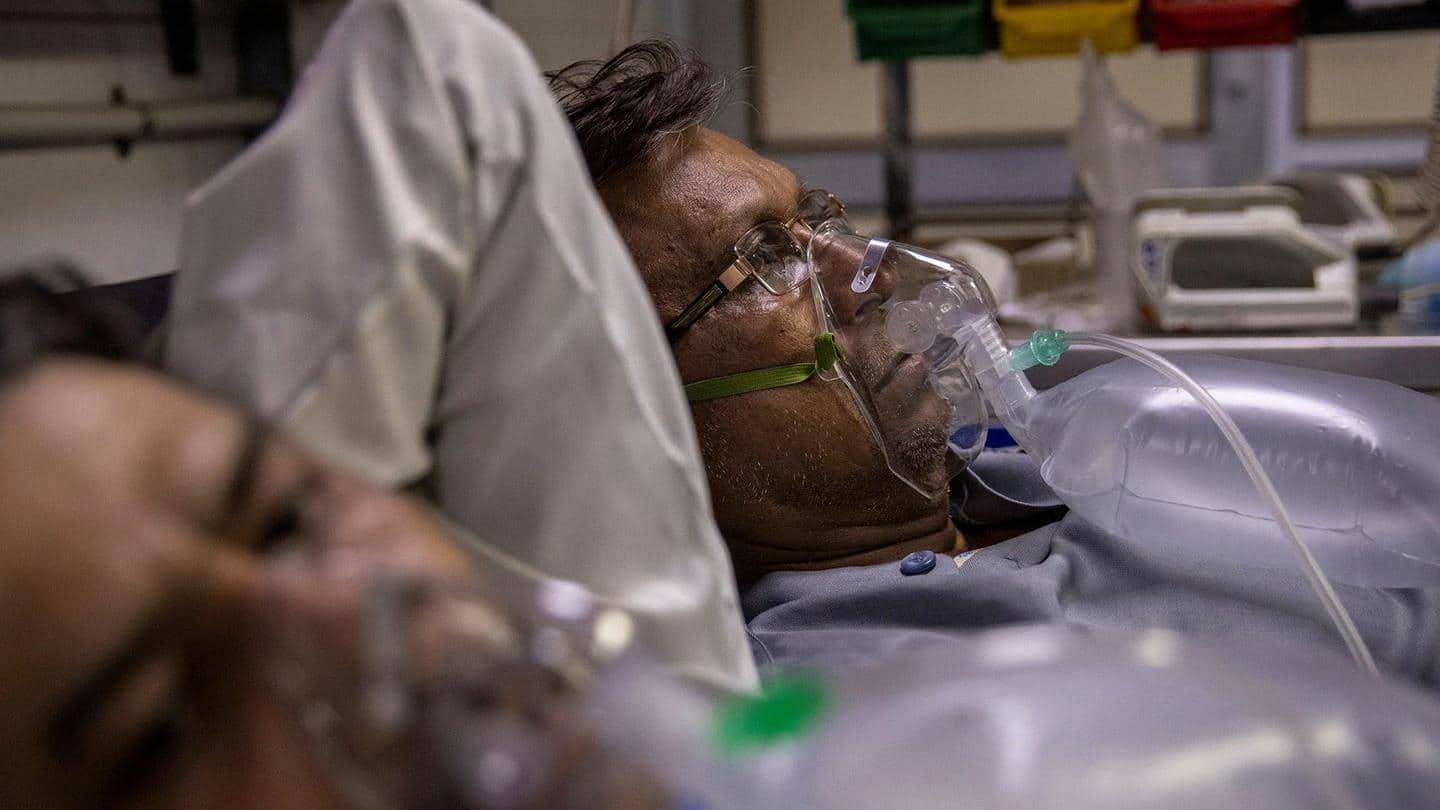 As India faces a shortage of hospital beds amid a record surge in coronavirus infections, several of those infected have had to seek treatment at home. Equipment that can supply oxygen to COVID-19 patients experiencing a drop in oxygen saturation—such as oxygen concentrators and oxygen cylinders—is now in demand among patients being treated at home. Here's all you need to know about oxygen concentrators.
What is an oxygen concentrator?
An oxygen concentrator uses ambient air to concentrate oxygen. It can dispense 90-95% pure oxygen by compressing it from atmospheric air, which comprises 21% oxygen and 78% nitrogen. The air is first filtered through a sieve, and the nitrogen is released back into the air. The oxygen is concentrated inside the device and a pressure valve helps regulate the supply, ranging from 1-10 liters/minute.
Concentrators can generate 90-95% pure oxygen
According to experts, the 90-95% pure oxygen generated by oxygen concentrators is good enough for mild and moderate COVID-19 patients with oxygen saturation levels above 85%. However, this oxygen is not advisable for ICU patients, who benefit from 99% Liquid Medical Oxygen (LMO). Further, concentrators can be attached to multiple tubes to serve two patients, this may raise the risk of cross-infection.
How are concentrators different from oxygen cylinders?
Unlike oxygen cylinders, that need to be stored and transported in cryogenic tankers, oxygen concentrators are portable and need no special temperature. Cylinders also require refilling, however, concentrators only need a power source to function. Concentrators can supply 5-10 liters of oxygen per minute and are hence, not suited for critical patients, who may need 40-50 liters per minute.
What are its advantages over cylinders?
Notably, concentrators cost around Rs. 40,000-90,000 and are more expensive than cylinders (Rs. 8,000-20,000). However, concentrators are mostly a one-time investment, with little operational cost apart from electricity and routine maintenance. Cylinders, on the other hand, involve refilling costs and transportation. Concentrators can produce oxygen 24 hours a day, 7 days a week, for up to 5 years or more.
Disclaimer: Do consult your doctor
It should be noted that the oxygen should be administered only after consultation with a doctor. Oxygen in higher concentrations can be injurious to tissues. Further, patients who are mild or moderately symptomatic, will benefit far more by lying in prone position than oxygen concentrators.