RSS moved SC in 2006, seeking women's entry into Sabarimala
RSS moved SC in 2006, seeking women's entry into Sabarimala
Written by
Anjana Raghav
(Sourced from PTI)
Oct 11, 2018, 07:38 pm
2 min read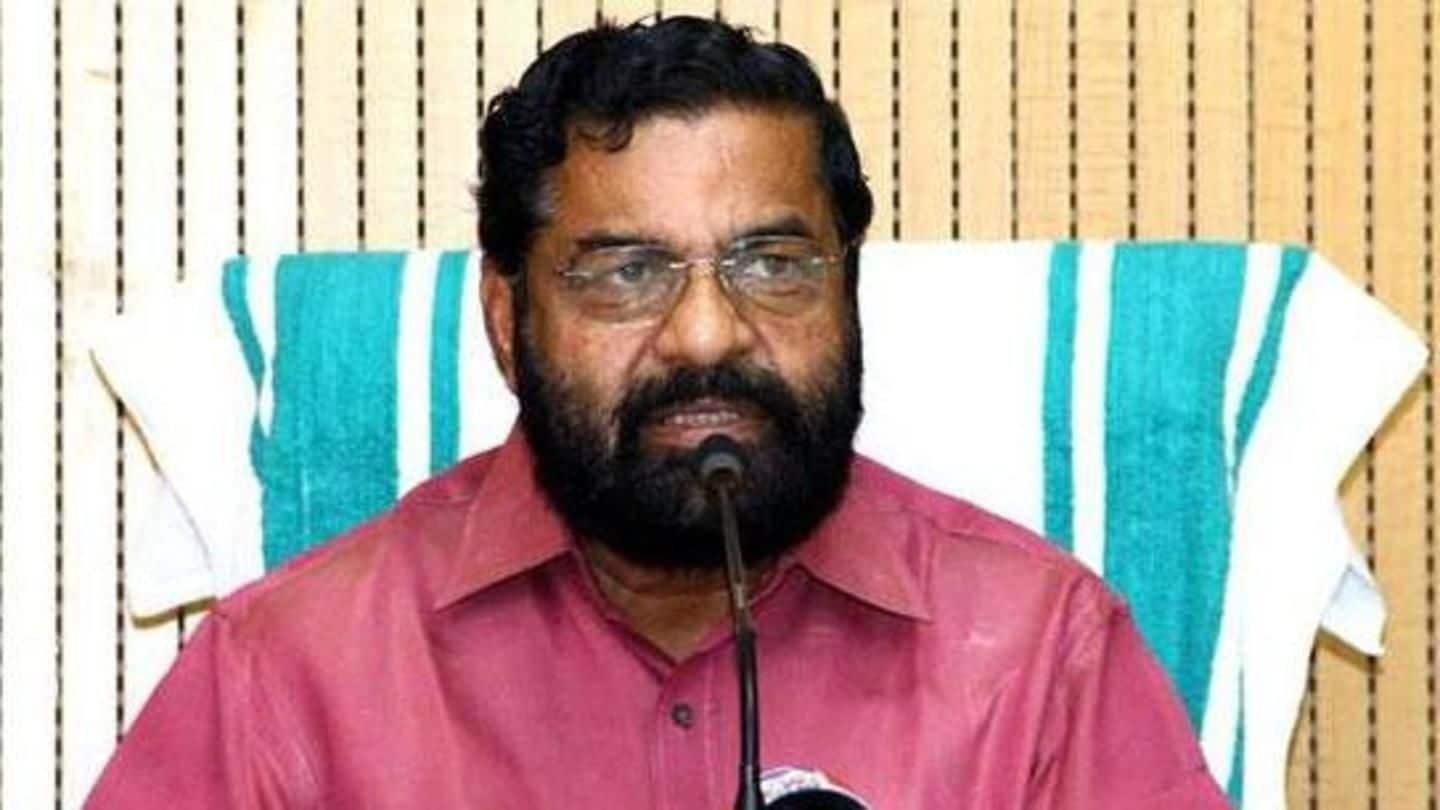 Kerala Devaswom Minister Kadakampally Surendran today sought to turn the tables on RSS on the Sabarimala issue, claiming that Sangh leaders had moved Supreme Court in 2006, seeking entry of women into Lord Ayyappa's shrine. He also equated the BJP-led NDA five-day march from Pandalam to Thiruvananthapuram on the issue with the "rath yatra" organized by the saffron party to Ayodhya in Uttar Pradesh.
Why did Surendran make such comments?
Surendran's statement came amid mounting protests in Kerala against the state government's alleged hasty move to implement the apex court order, allowing the entry of women of all age groups into Sabarimala. In Thiruvananthapuram, a march by the Yuva Morcha activists to the residence of Surendran turned violent today, leading to the police using water cannons and tear-gas shells to disperse the crowd.
Hardcore RSS leaders approached SC 12 years ago: Surendran
Flaying the BJP's "Save Sabarimala Yatra" which commenced yesterday, Surendran, a CPI(M) leader, said, "The long march reminds us of the old rath yatra of BJP." "Hardcore RSS leaders had approached the Supreme Court 12 years ago, seeking entry of women of all age-groups into Sabarimala," the Minister claimed and alleged that the Sangh Parivar was trying to gain political advantage by misleading people.
Keep calm till SC decides on review petition: Surendran
Surendran also urged the protesters to be calm till the Supreme Court took a decision on the review petitions filed by various organizations. Certain modes of agitation like putting up roadblocks were against the wishes of Lord Ayyappa, the Minister said. The apex court, in its verdict on September 28, had allowed the entry of women of all ages into the Sabarimala shrine.
Hindu outfits protesting Kerala govt's decision implementing SC's Sabarimala-verdict
Rallies, marches, and roadblocks marked the protests staged by Hindu outfits yesterday against the Left Democratic Front-led Kerala Government's decision to implement the Supreme Court verdict on Sabarimala. State BJP President PS Sreedharan Pillai has accused the LDF government of trying to divide the Hindus to "defeat" the movement of the Lord Ayyappa devotees against its decision to hurriedly implement the Supreme Court order.
Congress, BJP demand Kerala Govt to file review petition
The Congress, the BJP, besides various Hindu organizations, have launched protests, demanding that the Kerala Government file a review petition against the verdict. But the Left Government has maintained that it will not go in for a review of the ruling.