#CBIvsCBI: No clean-chit to Alok Verma, CVC-report contains 'mixed findings'
#CBIvsCBI: No clean-chit to Alok Verma, CVC-report contains 'mixed findings'
Nov 16, 2018, 12:58 pm
2 min read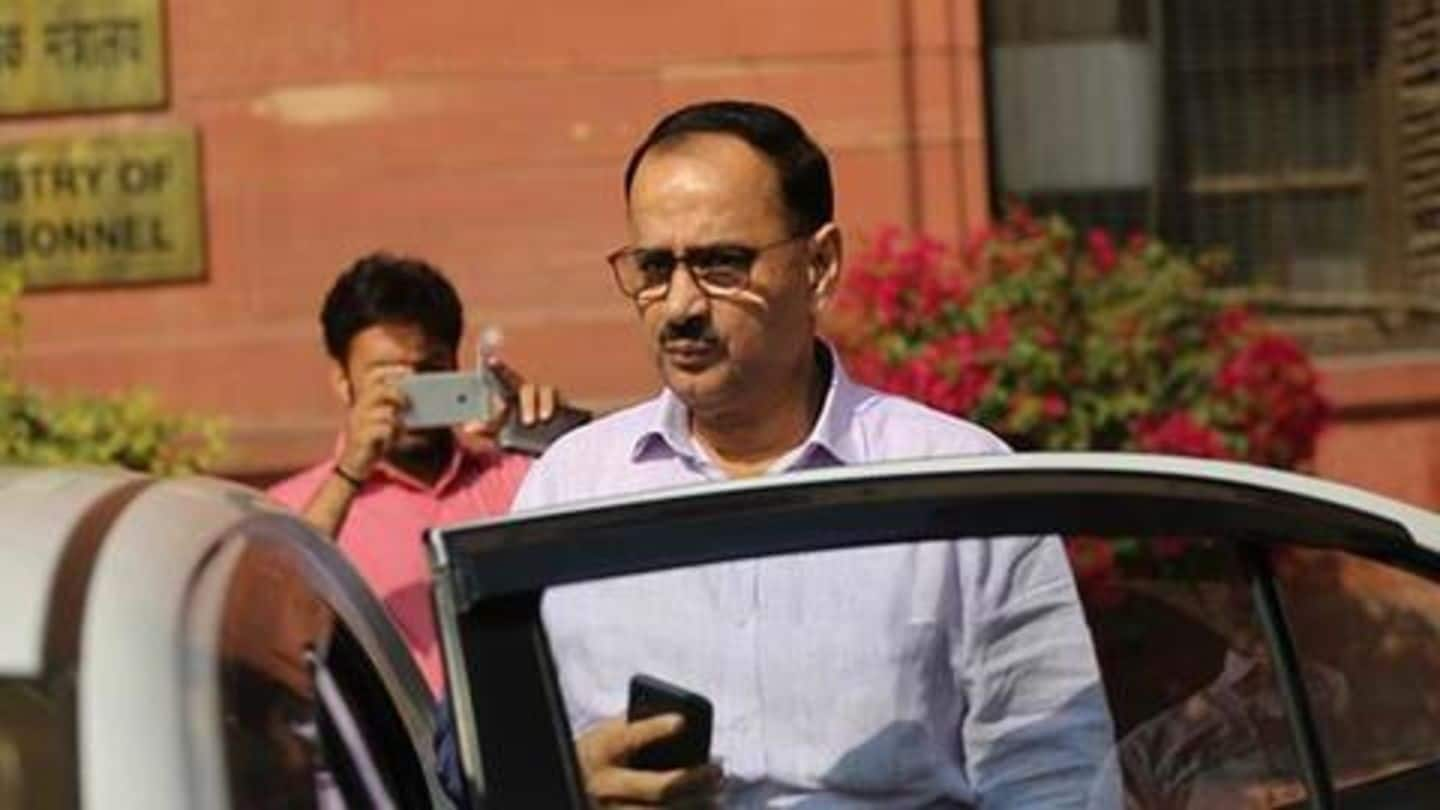 The Supreme Court on Friday did not give a clean chit to ousted CBI Director Alok Verma and noted that the CVC report contained mixed findings. Summarizing the findings of the probe team, Chief Justice Ranjan Gogoi said it can be divided into four categories. Verma was sent the report in a sealed envelope and has been asked to reply by Monday. Here's more.
CJI Gogoi noted report was uncomplimentary on some charges
CJI Gogoi said the report was "very complimentary on some charges; not so on others; very uncomplimentary on some charges and some charges require further investigation". On October 31, the apex court directed the vigilance committee to conclude the investigation of corruption charges leveled on Verma in two weeks. Retired Supreme Court judge AK Patnaik supervised the committee which submitted its report on Friday.
SC believes it is important to protect CBI's sanctity
Notably, Attorney General VV Venugopal and Solicitor General Tushar Mehta will also be given the reports in sealed envelopes. The SC noted the findings can't be made public for the sanctity of the premier investigating agency. In court when Mehta said he didn't have the report, CJI responded by saying, "So you're the author of the report and you don't have it."
Separately, CJI Gogoi asks transferred officer to 'enjoy' Port Blair
In the court of the CJI Gogoi, the lawyer for AK Bassi argued against his transfer. Bassi was investigating bribery charges on Rakesh Asthana, the Special Director of CBI, and was transferred. CJI Gogoi asked his lawyer where was Bassi sent to, and got Port Blair as the reply. On this, he said, "It is a good place..be there for a few days."
Backstory: Two top officers of CBI were divested recently
Shock took over the nation after Verma and Asthana, both occupying the top two positions of CBI, were divested of their powers on the intervening night of October 23 and 24, in a midnight order by the Centre. M Nageshwar Rao took over Asthana's place and the SC directed he would not take any important decisions. The infighting led to Opposition's attack on BJP.