EVMs are foolproof, says EC; rejects 2014 polls #EVMHacking claims
EVMs are foolproof, says EC; rejects 2014 polls #EVMHacking claims
Written by
Ramya Patelkhana
Jan 21, 2019, 11:14 pm
3 min read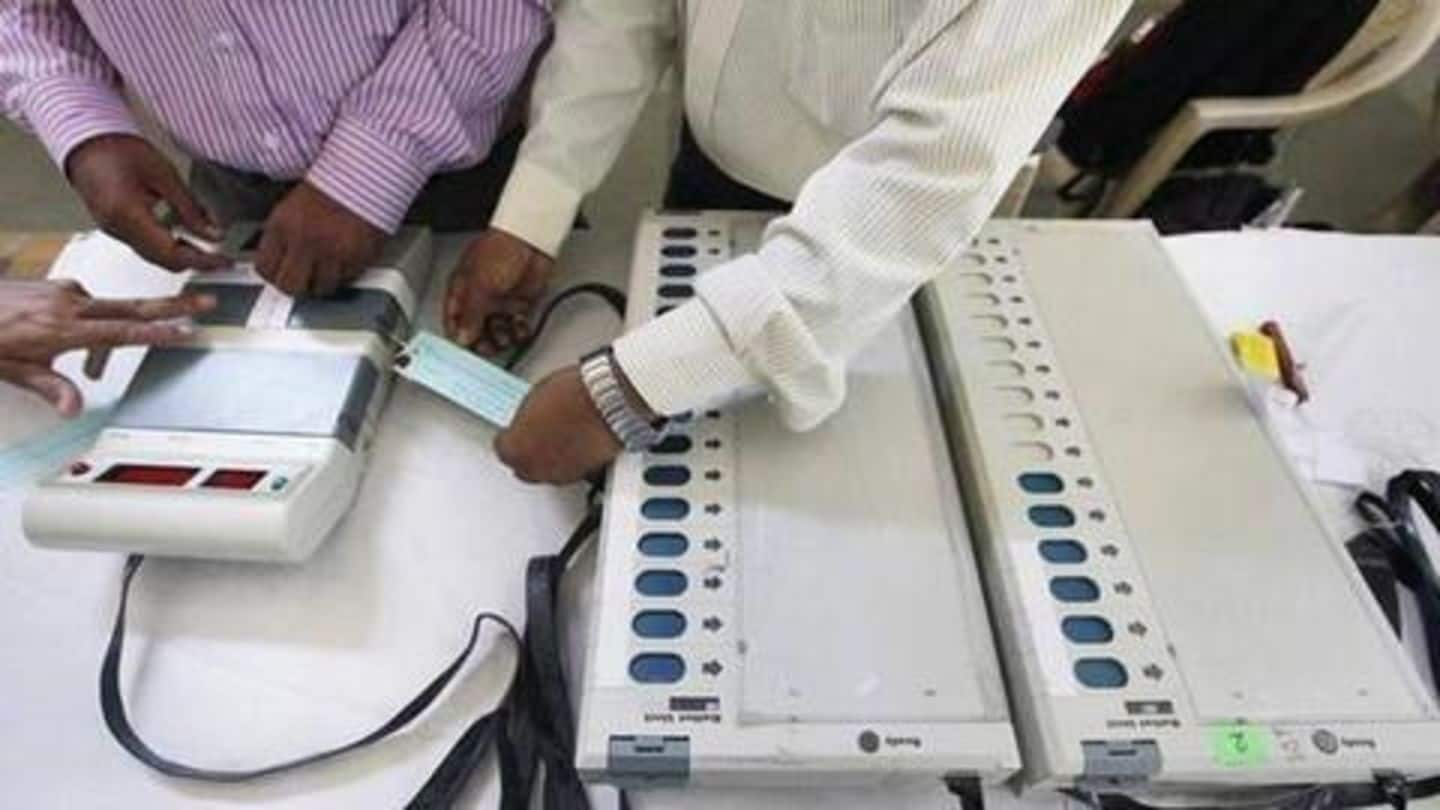 The Election Commission of India today maintained that Electronic Voting Machines (EVMs) used in India are foolproof and cannot be tampered with. It was reacting to the claims of a US-based Indian cyber expert who, earlier today, alleged that EVMs were hacked in the 2014 Lok Sabha elections in which the BJP had emerged victorious by a landslide. Here's more on it.
Press conference organized via Skype in London
The self-proclaimed cyber expert, named Syed Shuja, at a press conference via Skype in London on Monday, claimed that the entire 2014 polls were rigged. The event was reportedly organized by the Indian Journalists' Association (Europe). Following these allegations regarding the EVM hacking, the Election Commission has also stated that it was considering taking legal action in response to Shuja's claims.
What did the EC say on Shuja's claims?
"It has come to our notice that an event claiming to demonstrate EVMs used by ECI can be tampered with, has been organized in London," the EC was quoted as saying by ANI. "ECI has been wary of becoming a party to this motivated slugfest & stands by empirical facts about the foolproof nature of ECI EVMs," the election watchdog said.
EVMs manufactured under strict supervisory and security conditions: EC
The Election Commission also said that EVMs used for elections in the country are manufactured under strict supervisory and security conditions. "EVMs are manufactured in Bharat Electronics Ltd. & Electronics Corporation of India Ltd. under very strict supervisory & security conditions. There are rigorous Standard Operating Procedures observed under the supervision of a committee of technical experts constituted in 2010," the EC said.
Shuja claims he's former employee of Electronics Corporation of India
Shuja claimed that he used to work for Electronics Corporation of India, adding he also designed EVMs but fled the country in 2014 after feeling threatened as some of his team members were killed. He alleged that Reliance Communications helped BJP in 2014 to hack EVMs using low-frequency signals. Shuja claimed he was attacked recently. He is reportedly seeking political asylum in the US.
Shuja on the killings of Gopinath Munde, Gauri Lankesh
Shuja made many other explosive claims, including one about Union Minister and BJP leader Gopinath Munde's death in Jun'14. He said Munde was killed by BJP as he knew about the EVM tampering. He alleged that journalist Gauri Lankesh, who agreed to run a story on the hacking, was murdered after filing an RTI to find out the manufacturer of cables used in EVMs.