Anand Mahindra tweets about 'perils' of having a smart wife
Anand Mahindra tweets about 'perils' of having a smart wife
Written by
Ayushi Chamoli
Apr 29, 2019, 05:03 pm
2 min read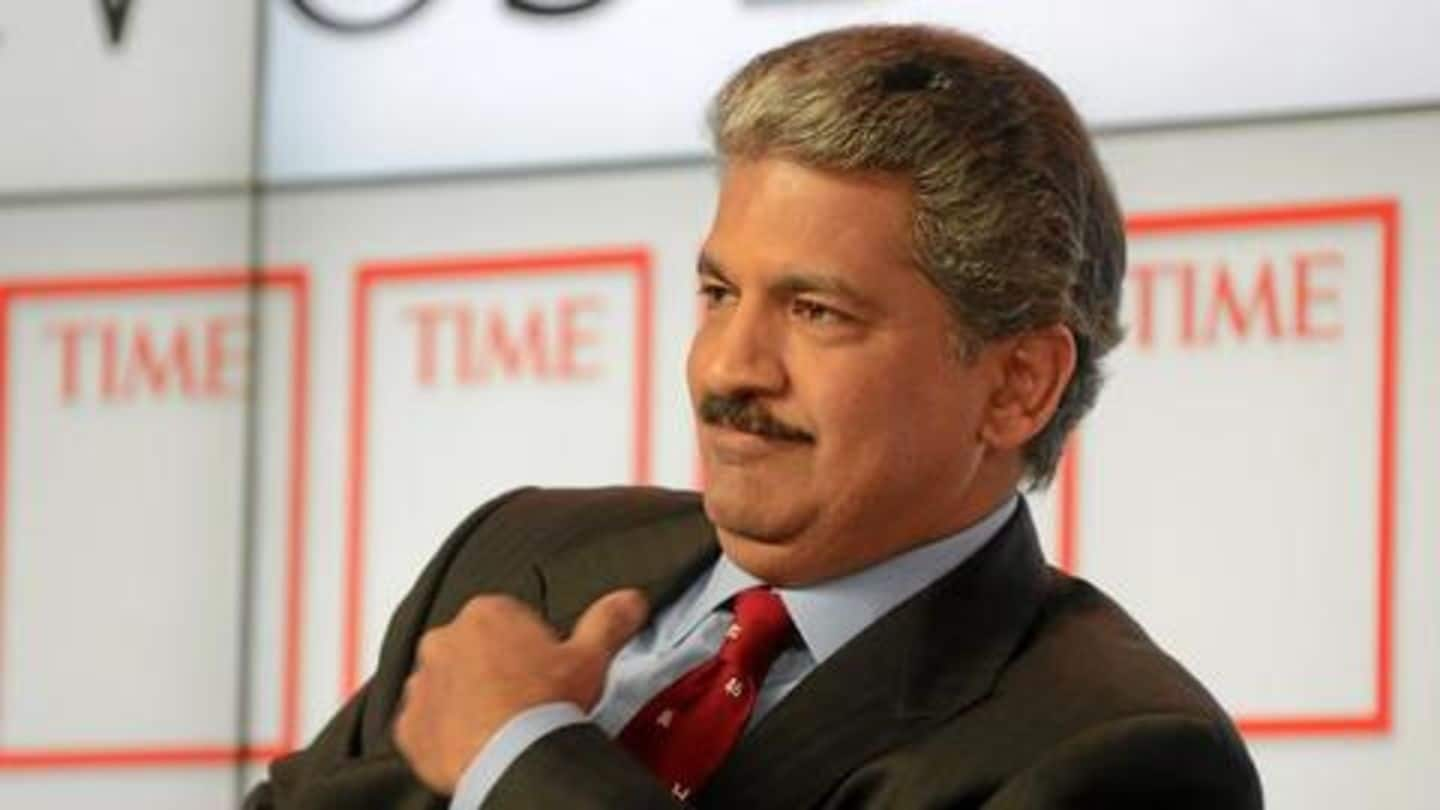 Anand Mahindra, Chairman of the Mahindra Group, remains in news for more reasons than one. This time, he has caught the eyes of Twitterverse, after he posted an article with a caption explaining the dangers of having a smart wife. Before you get offended by the misogynistic sound of it, have a look at the tweet and the pun intended.
His wife's wit is the real winner this time
Yesterday, Anand tweeted an article about a man who pretended to be dumb and deaf to avoid talking to his wife for 62 years. Anand, in the caption, shared what his wife had to say when he asked her if he could have fooled her the same way. His wife's reply proves that she is even wittier.
Would you last 5 minutes without cellphone, replies his wife
Laughed non-stop for 5 mins on reading this. Asked my wife if I could have fooled her like this. She didn't waste even a few seconds in replying: She said "Really? Would you have lasted 5 mins without speaking into your cellphone?" Aah, the perils of having a smart wife! pic.twitter.com/msWJLbB1ZD

— anand mahindra (@anandmahindra) April 28, 2019
Netizen replaces 'wife' with 'phone', outcome is hilarious
Aah,. The perils of having a smart phone!!

— venkat prakash (@venkyprakash) April 28, 2019
Some even informed Anand about the credibility of the article
Sir ...this has been verified as fake article.

— Saanj (@Saanj2310) April 28, 2019
Anand had tweeted another husband-wife joke in January 2019
While the tweet has received over 19,000 likes and almost 4000 re-tweets, this is not the first husband and wife joke that the business tycoon has cracked. Earlier this year, in January, he posted a picture of a restaurant's menu, which served a dish known as 'Delicious roasted husband'. Anand wrote that he would think twice before going to this restaurant with his wife.
Don't want my wife to get creative ideas, tweeted Anand