Delhi Doorstep Delivery Services Day 2: Service improves marginally
Delhi Doorstep Delivery Services Day 2: Service improves marginally
Written by
Shiladitya Ray
Sep 12, 2018, 11:32 am
2 min read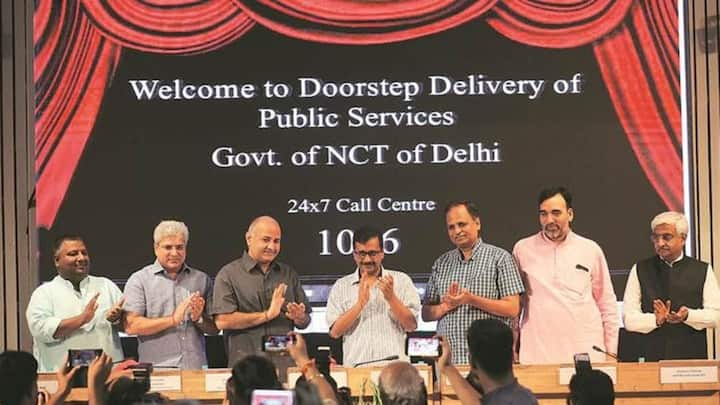 After a slow start to its ambitious doorstep delivery of services scheme, the Delhi government saw a marginal improvement in the quality of the facility on day two of the scheme. On day two, over 11,000 people saw their calls connected, albeit only 4,758 could actually speak to customer executives. Now, the Delhi government is looking to further improve the service. Here's how.
How the service fared on its first day
On Monday, the call centers working for the Delhi government reportedly received over 20,000 calls, of which only 2,728 got connected. Among them, 1,286 calls were answered.
The Delhi government is drastically increasing operators and phone lines
Notably, the marginal improvement in the service came on the back of the Delhi government doubling the number of phone operators following the first day's performance. The service was launched on Monday with 40 operators and 50 phone lines, which was then increased to 80 and 120, respectively, on Tuesday. From Wednesday, the service is expected to have 150 operators and 200 phone lines.
Kejriwal has warned of consequences for delays
To ensure timely delivery of services, Delhi CM Arvind Kejriwal has warned officers and ministers that violation of time limits prescribed in the scheme will be taken "very seriously", and disciplinary proceedings might be initiated against the party responsible for the delay. Till Tuesday 5pm, the total number of delivery appointments fixed were 781. Among them, doorstep delivery teams visited 74 till Tuesday evening.
Which services are the most sought after?
On Tuesday, the maximum requests (302) were for services under the revenue department like caste, domicile, income, and marriage certificates. This was followed by requests for services under the transport department (289) and for food and civil supplies services (102).