Twist in Alok Verma's case: He wasn't corrupt, says SC-monitor
Twist in Alok Verma's case: He wasn't corrupt, says SC-monitor
Jan 12, 2019, 03:18 pm
2 min read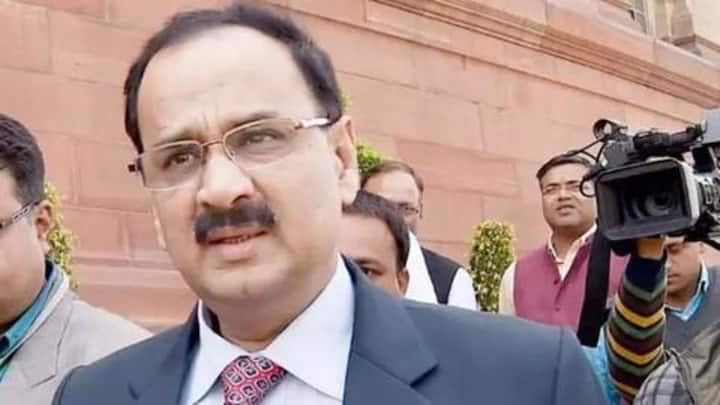 CBI Director Alok Verma was removed in a haste and there is no evidence of corruption against him, retired Supreme Court judge, Justice AK Patnaik, who was appointed by the apex court to supervise the Central Vigilance Commission said, IE reports. Justice Patnaik said the decision was taken in haste. Verma was removed on Thursday by a panel headed by Prime Minister Narendra Modi.
Justice AK Sikri's vote was the decider
The panel also included Mallikarjun Kharge and Justice AK Sikri. The leader of the Opposition, Kharge, submitted a dissenting note and opposed Verma's transfer. But with Justice Sikri's vote, Verma's fate was sealed. About his decision, Justice Sikri spoke to former Supreme Court judge Markandey Katju. He said he thought it was better if Verma is transferred till the investigation is complete.
We are dealing with an institution here: Justice Patnaik
However, Justice Patnaik was extremely critical of how the incidents unfolded. He said despite the Supreme Court passing the buck to the high-powered committee, decision shouldn't have been taken this quickly. "We are dealing with an institution here. They should have applied their mind thoroughly, especially as a Supreme Court judge was there," he said. He added what CVC says is not final.
"There is no evidence against Verma regarding corruption"
"There was no evidence against Verma regarding corruption. The entire inquiry was held on (CBI Special Director Rakesh) Asthana's complaint. I have said in my report that none of the findings in the CVC's report are mine," he said.
Justice Patnaik says Verma had access to documents
Justice Patnaik underlined the findings of the CVC weren't his. But, he said he ensured the due process was followed. He said Verma had access to all documents, he was given a hearing and inquiry was completed in 14 days. "Thereafter, it was for the Supreme Court to decide. The report was 50 pages but there were 1,000 pages of annexures," he added.