In five days, 300-tonne COVID-19 relief cargo reached Delhi Airport
Last updated on
May 03, 2021, 04:19 pm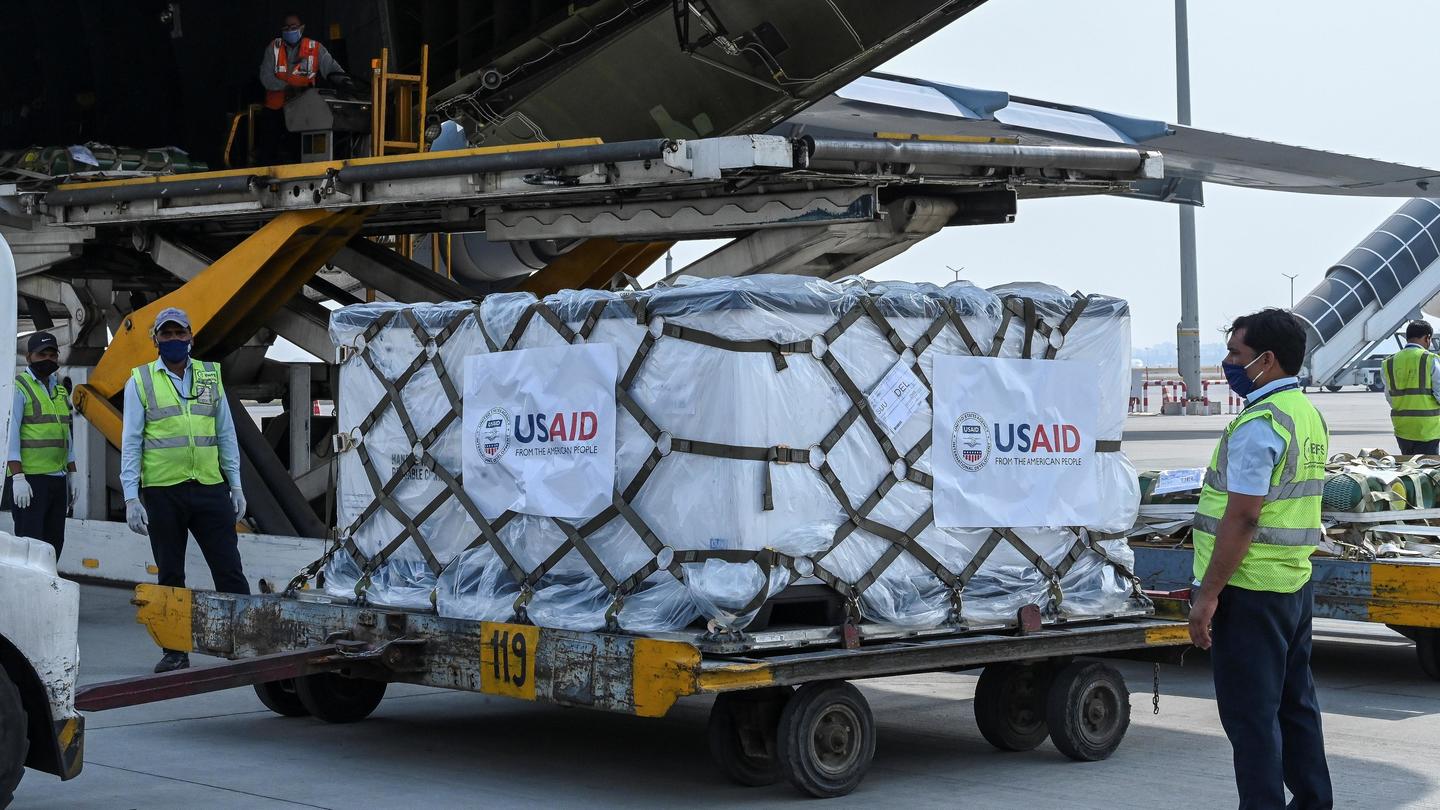 The Delhi International Airport handled 25 flights carrying 300 tonnes of COVID-19 relief cargo in the last five days, its operator, DIAL, said on Monday. The airport has set up a 3,500 square meter dedicated logistics facility, called Jeevoday warehouse, for interim storage and distribution of the relief materials, the Delhi International Airport Limited (DIAL) said in a statement.
Most of the relief flights were conducted by IAF aircraft
India is struggling with the second wave of the coronavirus as hospitals in several states are reeling under a severe shortage of drugs, oxygen, and beds. "The cargo came from various countries like the US, United Kingdom, UAE, Uzbekistan, Thailand, Germany, Qatar, China, etc. Most of the relief flights were conducted by Indian Air Force (IAF) aircraft," the statement noted.
Remdesivir, oxygen cylinders and concentrators have been sent
The flights brought in over 5,500 oxygen concentrators, approximately 3,200 oxygen cylinders, over 9,28,000 masks, 1,36,000 Remdesivir injections, which are required in view of a massive surge in COVID-19 cases in the country. The US has provided India with 20,000 treatment courses of the anti-viral drug Remdesivir, 1,100 oxygen cylinders, and 1,700 oxygen concentrators. In addition, 1,00,000 N95 masks have also been shipped.
COVID-19 relief for India from different countries
The UK has sent three shipments of over 400 oxygen concentrators. 157 ventilators, 480 BiPAPs, six cryogenic oxygen containers have been received from UAE. Taiwan helped India by sending 150 oxygen concentrators and 500 oxygen cylinders. Other help includes 75 oxygen cylinders from Romania, 365 ventilators from Ireland, and a shipment of 40 MT of liquid oxygen from Baharain.
India's tally nears 2 crore mark, lockdown 'unlikely'
India on Monday reported 3.68 lakh new coronavirus infections, a decline in cases for the second consecutive day. However, India conducted a lesser number of tests on both days and the daily test positivity rate rose sharply to 24.4% on Monday. In spite of the rise in infections and the stress on the healthcare system, India is reportedly unlikely to impose a nationwide lockdown.