Over 1L diesel-run cars off Delhi roads soon?
Over 1L diesel-run cars off Delhi roads soon?
Written by
Pallabi C Samal
Aug 04, 2018, 01:53 pm
2 min read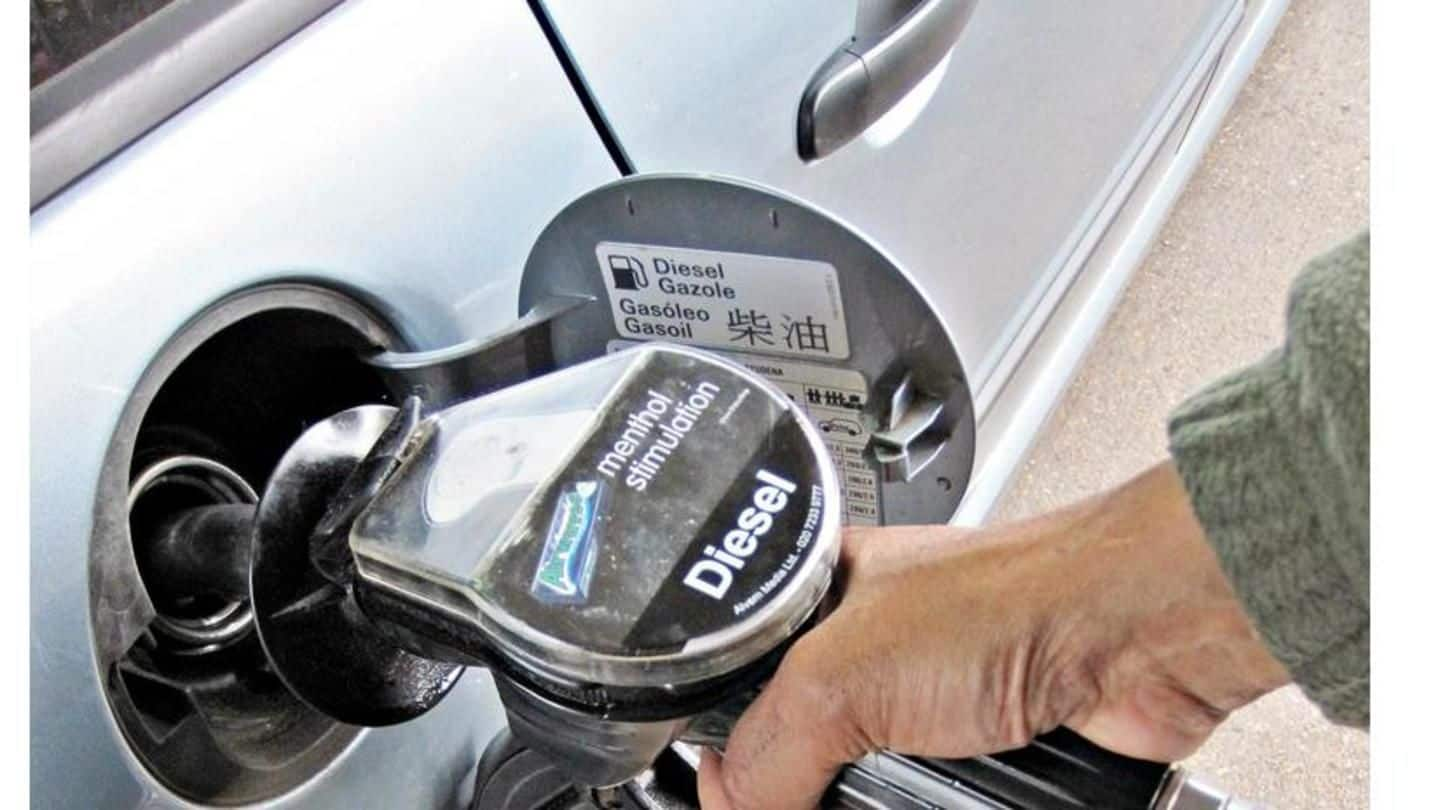 More than 1L diesel-run cars are likely to go off Delhi's roads soon. The National Green Tribunal (NGT) refused to allow 10-year-old diesel vehicles, including the ones that are coming from outside, to ply in the national capital, which is already clouded with high air pollution levels. It added new diesel vehicles, which are not BS-IV compliant, will also not get registered in Delhi.
Exemption: Ambulance, fire services and sewer cleaning machines
Earlier this week, the NGT, while closing a four-year-old case regarding air-pollution, said only essential vehicles such as ambulance, fire services and sewer cleaning machines, etc, are exempted from this ban. Last September, the green court had dismissed Centre's plea against its ban on diesel vehicles. It had argued that "one diesel vehicle causes pollution equal to 24 petrol vehicles and 40 CNG vehicles."
Around 3.25L diesel-run vehicles are more than 10-years-old
There are 3.25L diesel-run vehicles registered in Delhi that are more than 10 years old, as per Vahan, the national vehicle registry that collects and collates information from transport authorities. Around 30-35% of these vehicles are still running in Delhi, said senior officials.
'Good move, will help further reduce emission levels'
Hailing the NGT ban, an official of Centre for Science and Environment (CSE), said it would help reduce emission levels in Delhi. "This is in tune with overall strategy to reduce diesel vehicles. This would help to further reduce emission levels in Delhi, mostly PM2.5 and NO2. Diesel vehicles are being phased out globally," said Anumita Roy Chowdhury, ED (research and advocacy), CSE.
Other possible solutions for the capital's pollution problem
Some other possible solutions for Delhi's pollution problem can be increasing parking charges, imposing charges for traffic-congestion and investing in buses and railway lines. Adopting technologies like spread of cleaner-burning cooking stoves and kilns amongst rural women will also repress pollution.
1.2 million pollution deaths in India, Delhi worst
A report by Greenpeace found that 1.2 million people die in India every year due to air-pollution related causes; of this Delhi has topped their list of the 20 worst affected Indian cities. The report added that none of the 168 cities surveyed complied with WHO pollution norms. The report also claimed that India loses 3% of its GDP due to air pollution.