Delhi: Dead lizard in mid-day meal makes two girls ill
Delhi: Dead lizard in mid-day meal makes two girls ill
Jul 08, 2018, 10:37 am
2 min read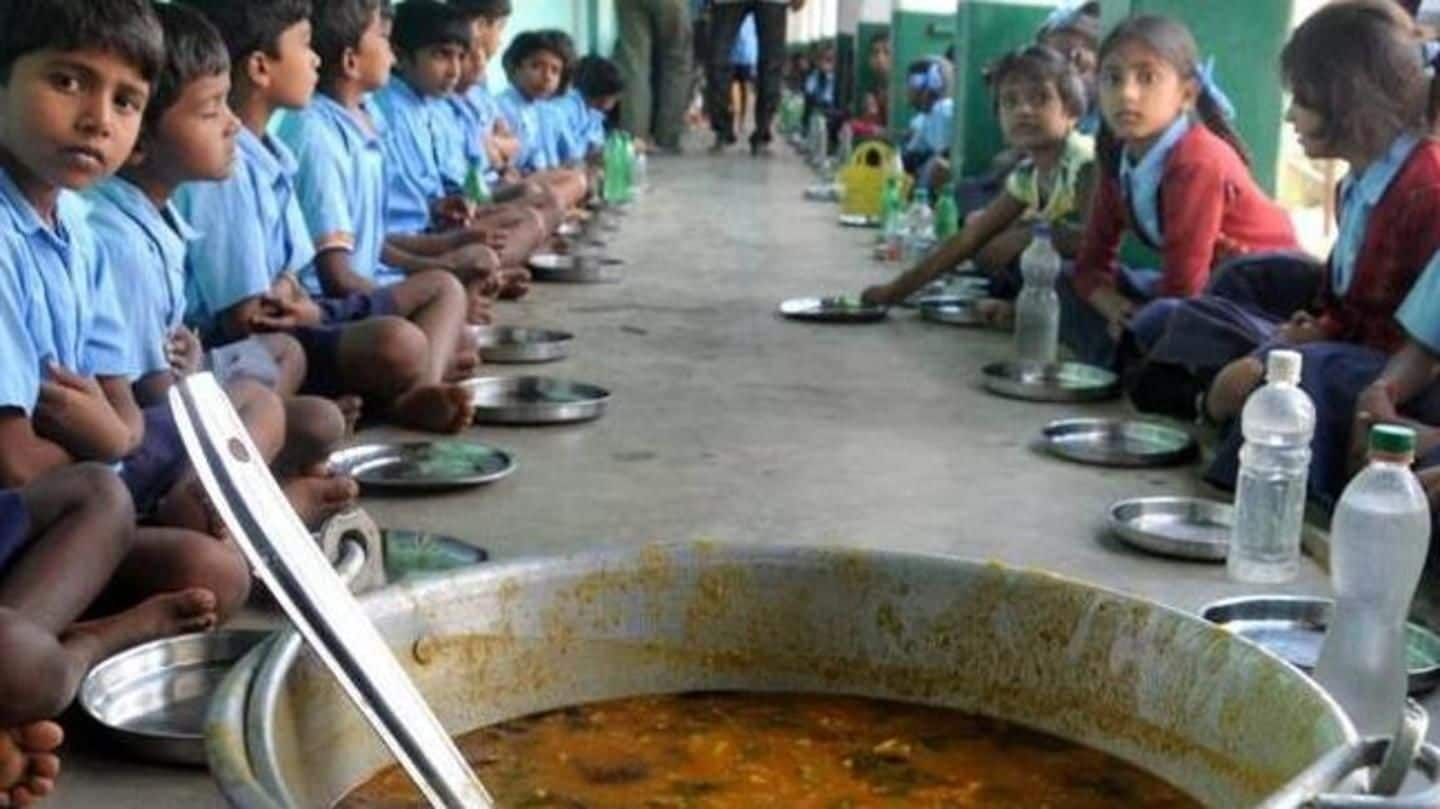 The alleged presence of a dead lizard in mid-day meals served to students of Kalyanpuri's Rajkiya Sarvodaya Kanya Vidyalaya in East Delhi made two girls sick on Saturday. The girls aged 12 and 14 were hospitalized and are reportedly being kept under observation. The vendor's contract was terminated soon after, and Deputy Chief Minister Manish Sisodia tweeted such carelessness wouldn't be tolerated.
Student says she started feeling sick after eating kadhi-chawal
The 12-year-old said she started feeling sick after eating 'kadhi-chawal' at school. While Ranjana Prasad, member of the Delhi Commission for Protection of Child Rights, asserted she was sick beforehand and it didn't have anything to do with food, her mother contradicted it, saying her daughter was healthy. However, a teacher at the school claimed a dead lizard was indeed found in a container.
This is what I feared, says girl's mother
"I gave her Maggi, but she gave that to another kid and ate the food at school instead. This is what I feared... Utensils are dirty, food quality is bad... I got a call at 11 AM from the school," the girl's mother said.
School's principal complains to police, case registered
The school's principal, Geeta Arora, filed a case against the non-profit organization (NPO) Bharat Ratna Dr Bhimrao Ambedkar Dalit Uthan Samiti at the Kalyanpuri police station. The police registered the case under IPC Section 336 for negligence. The NPO, which served meals to 61 schools, has been suspended. For now, another supplier will provide food to the institutions, Sisodia said.
Girls are stable, reveals doctor of Lal Bahadur Shastri Hospital
Dr Harish Mansukhi, deputy medical superintendent of Lal Bahadur Shastri Hospital, said the girls are stable. Deputy Commissioner of Police (East) Pankaj Kumar Singh said none of the other students complained of any ailment after eating the meal. A sample has been collected and will be given to police for further investigation. An inquiry will be initiated after the doctor records his statement.
As it turns out, the NPO doesn't have clean reputation
Notably, 12 children of a Patparganj school fell ill after consuming mid-day meals provided by the same NPO in 2014; the inquiry is still pending. When Atishi Marlena, Sisodia's Advisor, was asked why the contract wasn't cancelled, she said they weren't in power then. Sisodia, who visited the school, tweeted, "We will not tolerate this kind of carelessness in the mid-day meal."