Kunal Kamra's plea against flying ban dismissed by Delhi HC
Kunal Kamra's plea against flying ban dismissed by Delhi HC
Written by
Siddhant Pandey
Mar 20, 2020, 02:26 pm
2 min read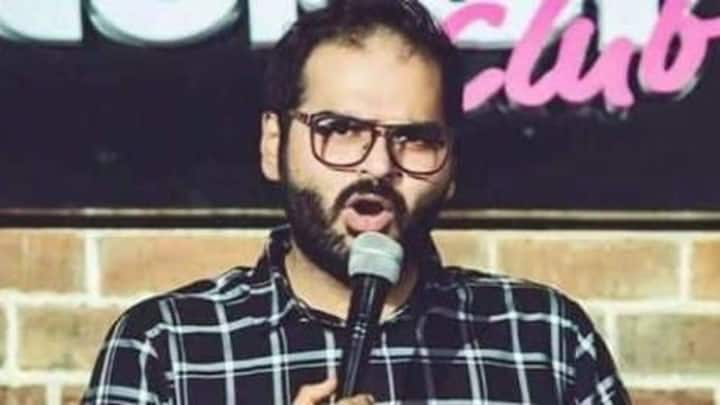 The Delhi High Court on Friday refused to hear stand-up comedian Kunal Kamra's plea challenging a flying ban imposed on him. Kamra (31) landed himself on the no-fly list of five airlines after he allegedly heckled a journalist on an IndiGo flight in January this year. An IndiGo internal committee recently found the comedian guilty of the offense. Here are more details.
Such behavior cannot be permitted on airline: Delhi HC
A single-judge bench of Justice Navin Chawla refused to entertain Kamra's plea, disapproving of his behavior. The judge remarked that such behavior cannot be permitted on an airline. According to Bar & Bench, Kamra—represented by Senior Advocate Prashanto Sen and Advocate Ujjawal Anand Sharma—was allowed to withdraw his plea so as to approach the appropriate Appellate Authority for redressal of his grievance.
Here's a brief history of what happened with Kamra
On January 28, Kamra confronted Republic TV journalist Arnab Goswami on an IndiGo 6E 5317 Mumbai-Lucknow flight. Kamra posed questions to Goswami, who remained quiet, and proceeded to use expletives. The comedian filmed the incident and shared the video online. The video went viral, receiving mixed responses. IndiGo then banned Kamra from flying with the airline for six months.
Air India, SpiceJet, and GoAir also banned Kamra
In a tweet, Civil Aviation Minister Hardeep Singh Puri said the behavior Kamra exhibited "endangers the safety of air travelers." He urged other airlines to also ban the comedian from flying; Air India, SpiceJet, and GoAir then followed suit.
Public debate followed; Kamra moved Delhi HC
After the ban, many claimed that the action taken against Kamra was excessive. The IndiGo pilot-in-command of the aircraft that flew Kamra, Captain Rohit Mateti, also said the comedian's behavior, "while unsavory, was not qualifying of a Level 1 unruly passenger." Kamra then moved the Delhi HC claiming the airlines violated Civil Aviation Rules (CAR) since the ban was imposed without due process.
IndiGo internal committee found Kamra guilty of Level 1 offense
The HC disposed of Kamra's plea and asked the Director-General of Civil Aviation (DGCA) to look into his representation alleging CAR violation within eight weeks. Recently, an internal committee constituted by InterGlobe Aviation Ltd.—IndiGo's parent company—found Kamra guilty of a Level 1 offense. Vistara then banned Kamra till April 27, citing the committee's findings. Kamra moved a second writ petition which was dismissed today.