Chidambaram can influence witnesses, feels Delhi HC; rejects bail plea
Chidambaram can influence witnesses, feels Delhi HC; rejects bail plea
Sep 30, 2019, 05:12 pm
2 min read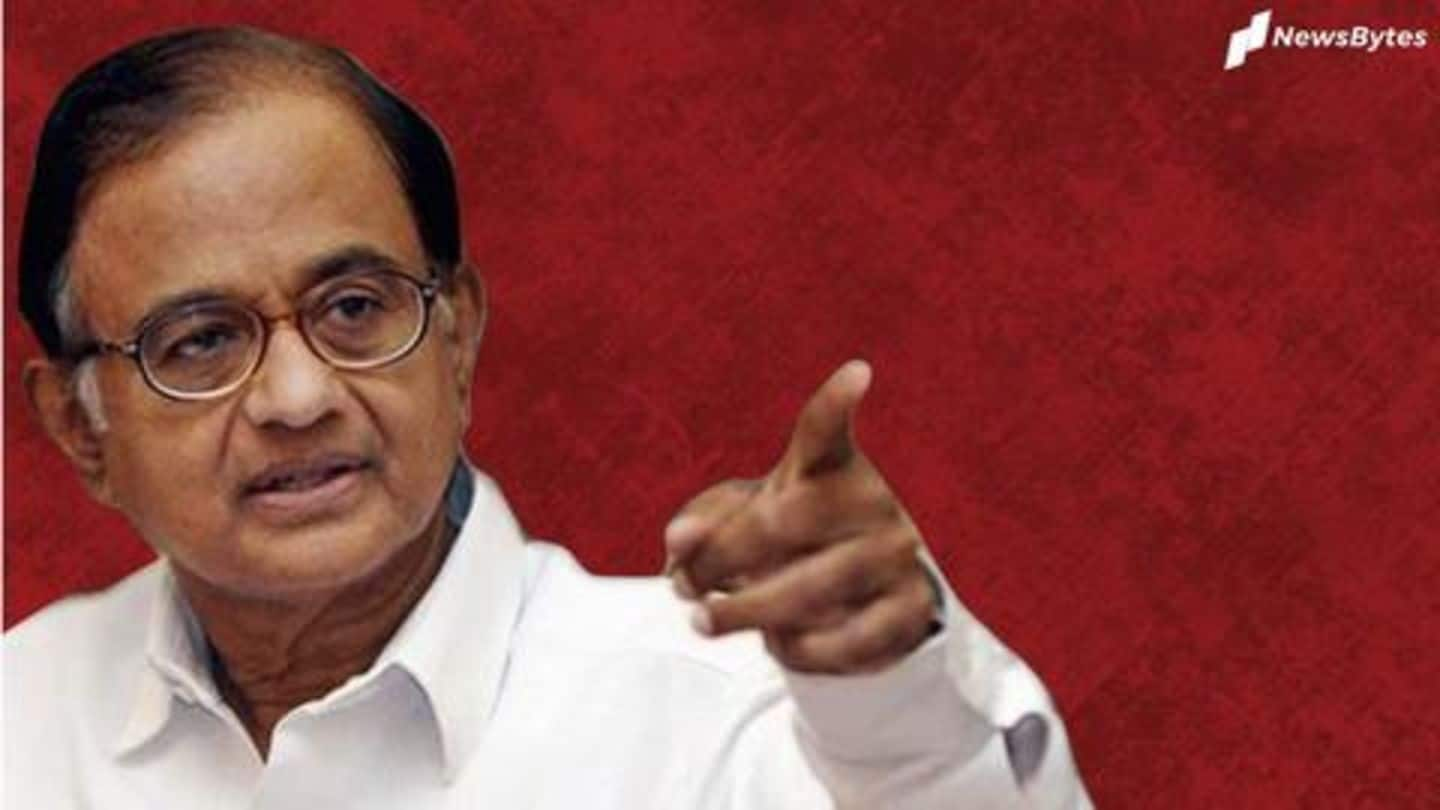 Former Finance Minister P Chidambaram may influence witnesses and hence he can not be given bail, the Delhi High Court noted on Monday. Meanwhile, the court agreed that the Congress stalwart is not a "flight risk" or might not tamper evidence. But since the investigation is in an advanced stage, he should remain where he is- the Tihar jail.
Context: India's former Home/Finance Minister is in jail for corruption
Notably, the Central Bureau of Investigation (CBI) and Enforcement Directorate (ED) are probing Chidambaram for his role in alleged corruption in INX Media case. As FM, he allegedly green-lit influx of illicit FDI into the organization, which Peter and Indrani Mukerjea founded. On August 21, CBI officials arrested him, his bail requests were repeatedly rejected, and he was sent to Tihar till October 3.
Chidambaram said allegations aren't serious, CBI replied "Doesn't matter"
On Friday, Justice Suresh Kait of Delhi HC reserved verdict on Chidambaram's bail plea. The 74-year-old, a lawyer himself, had argued the allegations against him aren't grave and carry only seven years of punishment. In reply, CBI said that "gravity of offense has nothing to do with punishment" but it is judged by the impact it had on "society, economy, financial stability and integrity".
I am not inclined to grant bail: Justice Kait
However, the fears of CBI that Chidambaram might tamper evidence didn't cut ice with HC. The top probing agency also said that "the lawmakers cannot become lawbreakers and enjoy impunity". After hearing both sides, Justice Kait said, "I am not inclined to grant bail."
Earlier, Dr. Singh and Sonia met Chidambaram in Tihar
Meanwhile, Congress is standing with Chidambaram in this "time of distress". A few days ago, former Prime Minister Dr. Manmohan Singh and UPA Chairperson Sonia Gandhi met him in Tihar. About the meeting, his son Karti (also an accused in the case), said both the leaders inquired about his father's health and economy. After the meeting, Dr. Singh said Chidambaram is "innocent".
Courts will render justice: Dr. Singh
Further, in a press note, Dr. Singh said he is concerned about Chidambaram's continued detention. "All decisions are collective decisions recorded in files. A dozen officers, including six secretaries to the government, examined and recommended the proposal, Chidambaram approved the unanimous recommendation," he added and expressed hope that the judiciary would provide him relief. "We hope that the courts will render justice," he said.