Amid strained Indo-Pak ties, DTC cancels Delhi-Lahore bus service
Amid strained Indo-Pak ties, DTC cancels Delhi-Lahore bus service
Aug 12, 2019, 05:35 pm
3 min read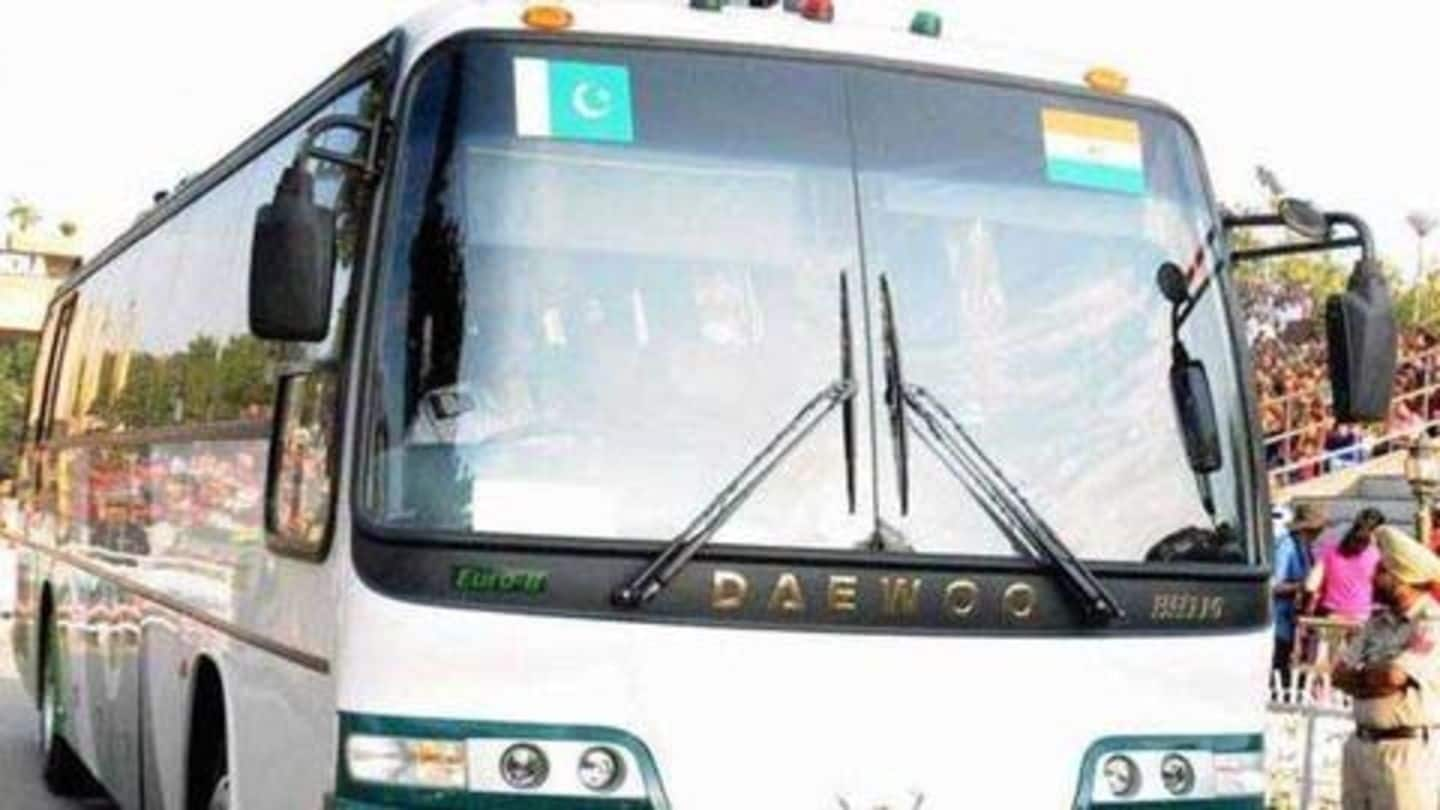 On Monday, Delhi Transport Corporation (DTC) canceled service of Delhi-Lahore bus, after Pakistan took a similar decision last week. The bus was scheduled to leave from the National Capital at 6 AM but stayed put. "Consequent to Pakistan's decision to suspend the Delhi-Lahore bus service, DTC is not able to send bus (from Delhi to Lahore) from August 12," a statement from DTC read.
After India revoked J&K's special status, Pakistan saw red
Pakistan has been fuming (?) since last week after India scrapped Article 370 and withdrew the special status of Jammu and Kashmir. Further, the northernmost state was divided into two union territories- J&K, and Ladakh. In a bid to "lodge a protest", Islamabad downgraded diplomatic relations with India and suspended bilateral trade. In fact, Indian envoy to Pakistan Ajay Bisaria returned home too.
Left with no other option: Delhi minister
Considering how Pakistan has been acting lately, it didn't come as a surprise when Pakistan Tourism Development Corporation (PTDC) suspended service of the bus and informed DTC over the phone. Delhi Minister Rajendra Pal Gautam said since Pakistan took the first step, they didn't have any option. "We are supporting the Central government's decision. The nation comes first," he told ANI.
Started in 1999, Vajpayee was among the first passengers
Notably, Delhi-Lahore bus service started in 1999 with the aim of improving ties between the warring neighbors. On February 19, 1999, the bus took late Prime Minister Atal Bihari Vajpayee to Lahore, where he was received by former Pakistan PM Nawaz Sharif. As both leaders exchanged pleasantries, the world watched. After the 2001 Parliament attack, the service was suspended but was restarted in 2003.
Interestingly, DTC wanted to suspend service earlier this year too
To note, even earlier this year, DTC had requested the Centre to suspend the service, citing financial losses. Continuing the bus thrice a week increased financial load, DTC reportedly told the Centre. "We have written to the ministry of external affairs to suspend the bus service, taking into account the fall in the number of passengers," a senior official said at the time.
Earlier, Samjhauta Express also met the same fate
This development comes a day after India canceled Samjhauta Express' service. In this case, as well, Pakistan stopped the service initially. "In consequent to Pakistan's decision to cancel Samjhauta Express 14607/14608 running between Lahore and Atari, the link express train number 14001/14002 running between Delhi and Atari also stands canceled (sic)," Deepak Kumar, Chief Public Relations Officer of Northern Railway told PTI.