'Still with farmers,' says Greta Thunberg after Delhi Police case
'Still with farmers,' says Greta Thunberg after Delhi Police case
Feb 05, 2021, 09:10 am
3 min read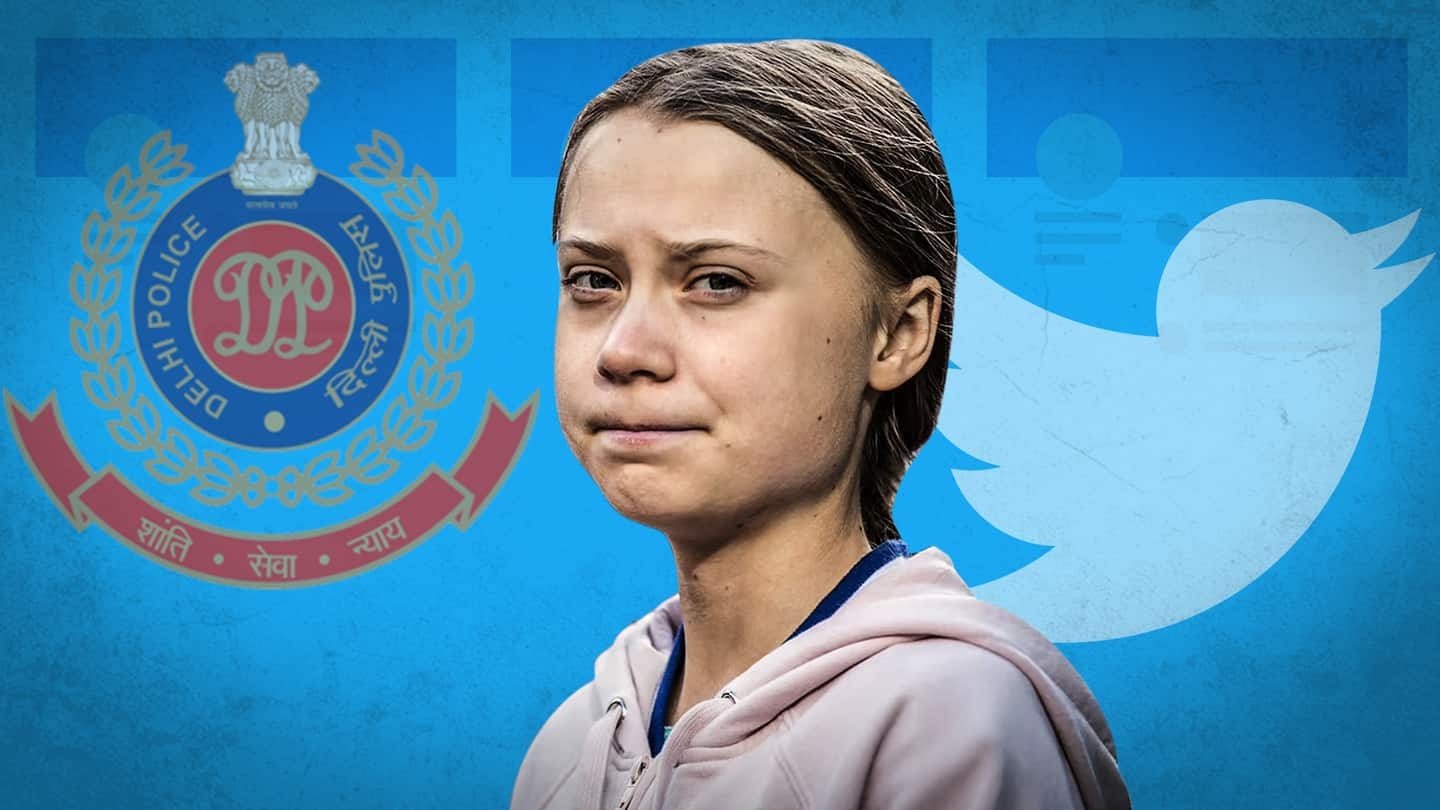 The Delhi Police on Thursday filed a case against teen climate activist Greta Thunberg, accusing her of "criminal conspiracy and promoting enmity on the grounds of religion." Sweden-born Thunberg, seen as an icon for urging global powers to take corrective steps against climate change, had this week lent support to the farmers' agitation. Reacting to the FIR, she said she still stands by farmers.
Thunberg and Rihanna had spoken on the farmers' agitation
Earlier, following the footsteps of pop star Rihanna, Thunberg expressed solidarity toward protesting farmers. Like the 32-year-old singing sensation, she also shared a news article highlighting the curbs on the internet around Delhi. Notably, the administration blocked internet services after the agitation turned violent on Republic Day, with farmers clashing with cops, knocking down barricades, and even storming into the Red Fort.
She posted a toolkit, removed it, tweeted an updated one
Last evening, Thunberg tweeted a "toolkit," only to remove it later. Today, she shared another toolkit doling out seven ways to support the agitation. "Here's an updated toolkit by people on the ground in India if you want to help. (They removed their previous document as it was outdated.), (sic)" read her tweet. Sharing photos/videos is one way to express solidarity, the toolkit revealed.
Tag PMO, WTO, IMF; organize protests near Indian embassies
Further, the toolkit urged supporters to keep tweeting, while tagging Prime Minister's Office, Agriculture Minister Narendra Singh Tomar, and even international bodies like IMF, WTO, FAO, World Bank. Those who are willing to express solidarity were suggested to read more; talk with local representatives; and join marches. It called for organizing protests at the Indian embassies on February 13 and 14.
After FIR's news surfaced, Thunberg said she supports peaceful protest
Hours after the document was shared, Thunberg was slapped with an FIR. The 18-year-old remained unaffected and declared on Twitter that she would always stand by the protesters. "I still #StandWithFarmers and support their peaceful protest. No amount of hate, threats, or violations of human rights will ever change that. #FarmersProtest (sic)," her latest tweet on the agitation read.
Earlier, MEA fumed at celebrities for commenting without 'ascertaining facts'
Only yesterday, the Ministry of External Affairs (MEA) released a stinging statement targeting the international celebrities who spoke on the agitation. The global figures were advised to ascertain facts before commenting on pertinent matters. The Ministry also highlighted that the government is trying its best to resolve the impasse and added that groups having vested interests are attempting a takeover of the protest.