Deteriorating air quality behind high premature deaths in India: Study
Deteriorating air quality behind high premature deaths in India: Study
May 22, 2018, 06:58 pm
2 min read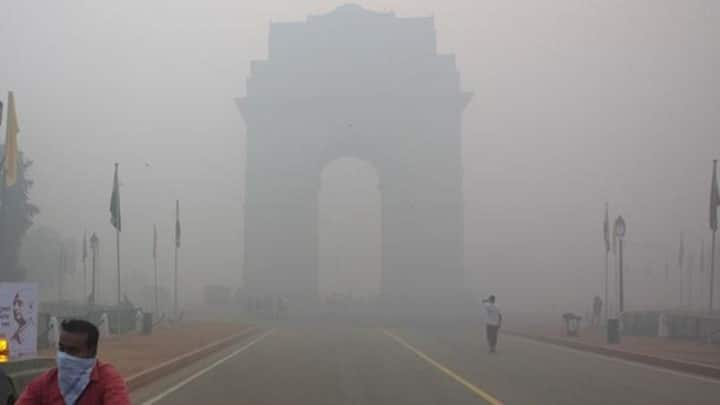 According to a study conducted by IIT-Delhi, worsening air quality in the last two decades is the principle reason behind large number of premature deaths in the country. The study has found that the annual mortality is in the range of 150-300 persons per year for every 1 lakh people in the urban areas of Uttar Pradesh, Bihar and Jharkhand.
Study conducted from 11 cities using data of 17 years
The researchers studied the annual mean PM2.5 concentration for 11 north Indian cities using the satellite data of the last 17 years. Out of these 11 cities, eight are also listed in the global air quality assessment report of the WHO titled 'Global Ambient Air Quality Database (2018)'. The study was conducted with the support of the Centre for Environment and Energy Development (CEED).
PM2.5 moving from west to east of Indo-Gangetic plain
The level of PM2.5 exposure was moving from west to east of the Indo-Gangetic plain with the highest proliferation in Varanasi, while the slowest was in Ranchi. There is an increase of 28.5 microgram/m3 in PM 2.5 in the last 17 years in Varanasi.
Post-monsoon and winter seasons have high pollution exposure
Along with Varanasi, the rate of increase of PM2.5 is 'Alarming' in cities like Meerut, Agra, Lucknow, Gorakhpur and Patna, while it's 'Moderate' in Kanpur, Allahabad and Gaya. In Muzaffarpur, the rate of PM2.5 increase is somewhat comparable to Ranchi. The post-monsoon (October-November) and winter (December-February) seasons have high pollution exposure due to calm weather and lower atmospheric boundary layer.
Report stresses need of co-ordination, public awareness
"If National Air Quality Guideline is achieved, the premature mortality burden would reduce by over 20% in Agra, Kanpur, Lucknow and Meerut," said Sagnik Dey, Associate Professor at the Centre for Atmospheric Sciences in IIT-Delhi. The report also stressed on the need of public awareness, inter-state coordination and efficient regional clean air action plan for the Indo-Gangetic plains.