Don't air non-certified content on NaMo TV: Electoral Officer
Don't air non-certified content on NaMo TV: Electoral Officer
Apr 13, 2019, 03:36 pm
2 min read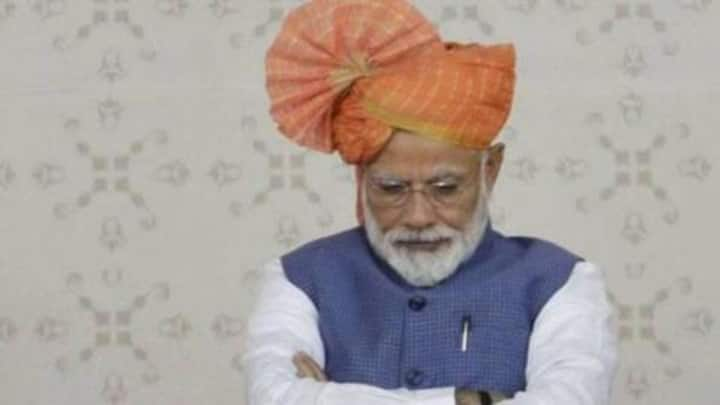 A day after Election Commission said that political content on NaMo TV can't be aired without prior certification, Delhi's Chief Electoral Officer wrote a letter to BJP informing about the same. Officials said BJP has been told to not air content on the channel without certification. Two poll officials have been tasked with keeping a tab on the channel's content. Here's more.
Context: NaMo TV aired pro-BJP content, drew Opposition's ire
NaMo TV, which aired pro-BJP content and speeches of Prime Minister Narendra Modi, mysteriously appeared on DTH platforms last month. Opposition parties apprised EC about it and said the channel violated Model Code of Conduct (MCC), which has been in place for weeks now. Taking cognizance of complaints, EC sought a report from Delhi CEO and BJP. The latter initially denied links with the channel.
Delhi CEO informed BJP about EC's decision
EC concluded that political content should get a green signal from Media Certification and Monitoring Committee (MCMC) before it's aired. Notably, Delhi CEO is responsible for MCMC. The polling watchdog directed that all political content should be removed. Following EC's directive, Delhi CEO wrote to BJP saying, "As a precautionary measure, two officials have been deployed to watch NaMo TV and monitor its content."
Delhi CEO said BJP approached it for the logo
Earlier, Delhi CEO told EC that BJP approached it just for the logo. An official said the content which BJP showed to them, wasn't meant for the channel only. The content was to be used for social media platforms and rallies too. Further, the official claimed that most of the content like PM Modi's rallies and interviews were already available in the public domain.
Amid uproar, BJP accepted it was associated with the channel
While BJP's critics accused it of flouting rules, the party maintained distance from the channel. Notably, leaders like PM Modi and Union Minister Piyush Goyal promoted the channel on Twitter, but questions over ownership remained. After days of dilly-dallying, BJP's social media head Amit Malviya finally admitted that channel was run by BJP and was an extension of the already existing NaMo app.