You might be able to link Aadhaar-SIM from home
You might be able to link Aadhaar-SIM from home
Nov 06, 2017, 04:34 pm
2 min read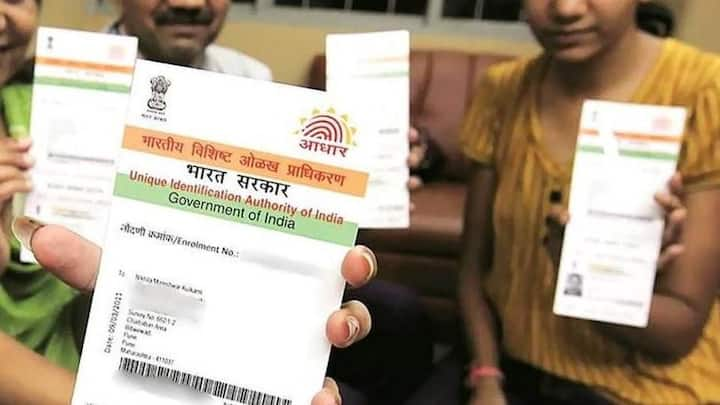 Telecom operators have come up with options for customers to re-verify their Aadhaar-registered phone number without having to visit stores. This comes amid widespread complaints by customers, many of whom have complained about difficulties in the process. The telecom department plans to finalize the steps within a week. Meanwhile, the SC is hearing a batch of petitions against mandatory Aadhaar.
What's going on regarding Aadhaar-SIM linking?
Based on the SC's ruling in the Lokniti Foundation case of February'17, the Centre mandated Aadhaar-SIM linking for everyone. The current deadline is February 6, 2018. However, since months, many telcos have been messaging and calling customers urging immediate linking or facing disconnection. Telcos explained it's to prevent a "potential rush if everyone comes for verification towards the end of the deadline in February".
What problems were customers facing?
However, this is causing major problems for particular segments of customers. In rural, hilly or smaller towns, stores are often located at faraway places, causing difficulties for people. Elder citizens are also facing trouble due to being forced to go to stores.
What could be done to ease the process?
Telcos have now forwarded suggestions to ease the process. One is to let customers send their Aadhaar and mobile details to a designated number, which will validate the information with the UIDAI. Another is to offer home visits for mobile number re-verification at a charge of Rs. 200. The DoT had already allowed re-verification through SMS, IVR or via telcos' mobile-based apps.
Is there any prerequisite for re-verification of mobile number?
For any option to work, you have to first verify your phone number registered with the UIDAI. For this, visit its website (www.uidai.gov.in) and click on 'Verify Email/Mobile Number' on the home page. On the next, enter Aadhaar number, mobile number and security code and click on 'Get OTP'. Enter the OTP received on SMS in the relevant field, then click on 'Verify OTP'.
Meanwhile, the nation awaits the SC decision on Aadhaar-SIM linking
Last week, the SC directed telcos not to create panic among customers and inform them of proper deadlines to link Aadhaar instead of threatening immediate deactivation. It refused to pass an interim order staying Aadhaar-SIM linking. However, it is yet to pronounce its judgement.