Gurugram building collapse: Six bodies recovered, rescue operations underway
Gurugram building collapse: Six bodies recovered, rescue operations underway
Jan 24, 2019, 06:16 pm
2 min read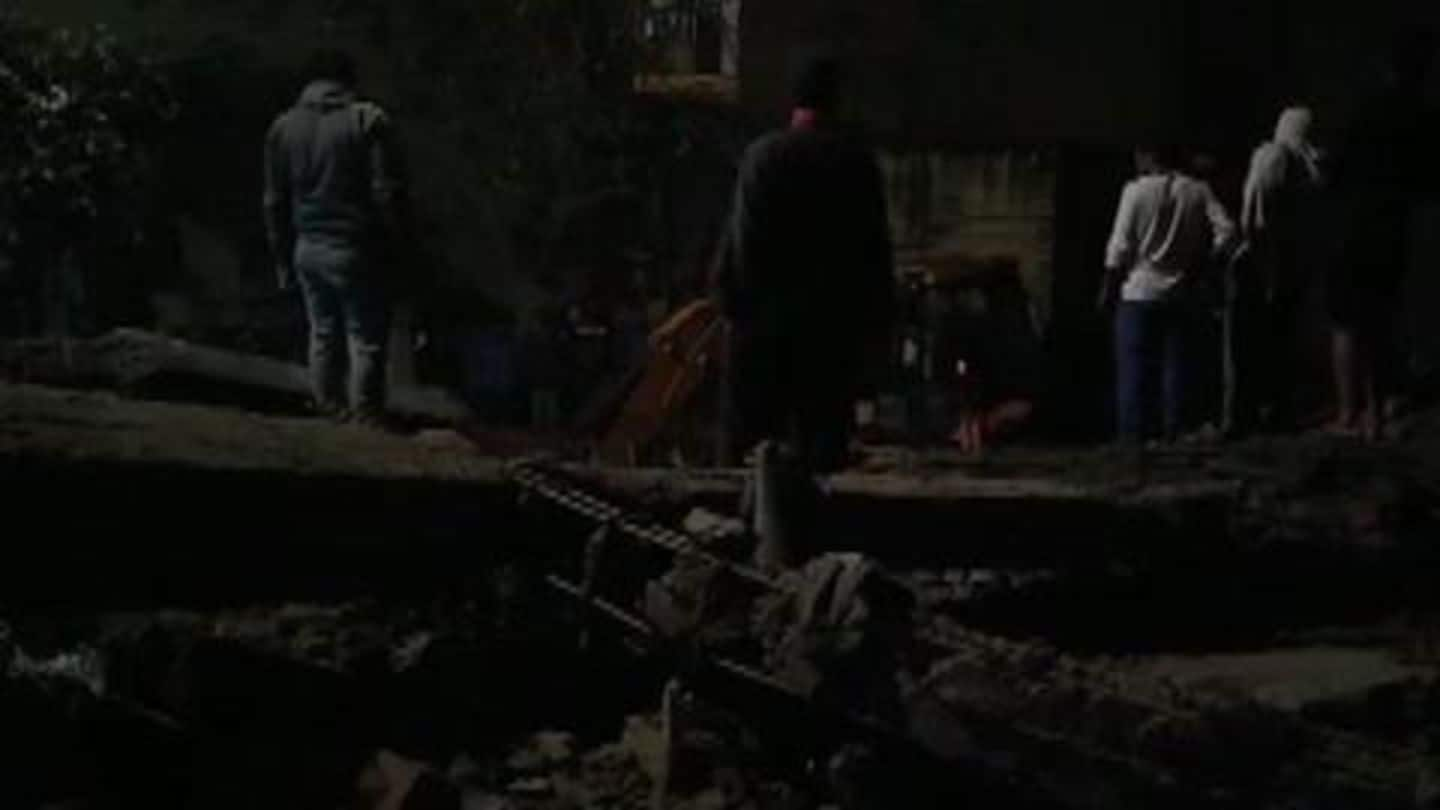 In a recent development, six bodies have been recovered from Gurugram's Ullwas area where an under-construction building collapsed in the early hours of Thursday. Though initial reports suggested eight people were trapped in the building, it was later learned that seven laborers were stuck. Rescue operations are underway. The building is located at a distance of 12 km from the popular Cyber Hub.
Three NDRF teams sent to spot
At around 5:15 AM the police received a call from a local to report the collapse of a four-storey building. Soon, three NDRF teams rushed to the spot. National Disaster Response Force teams from Ghaziabad and Dwarka aided in the operation. Early visuals from the site showed a bulldozer clearing off debris in the area. Heavy concrete material and iron grills were also removed.
Here are the early visuals
Incident took place when lantern was being laid
About the rescue operations, an officer had said earlier, "Rescue teams are facing difficulty as they are removing concrete, iron grills, debris. There could be seven people, all laborers, feared trapped. Efforts are on to save them." Reportedly, the incident took place when work was underway to lay lantern for the fourth floor. The search for the owner of the building is on.