Haryana: Pregnant goat dies after being gang-raped by 8 men
Haryana: Pregnant goat dies after being gang-raped by 8 men
Jul 30, 2018, 01:23 pm
2 min read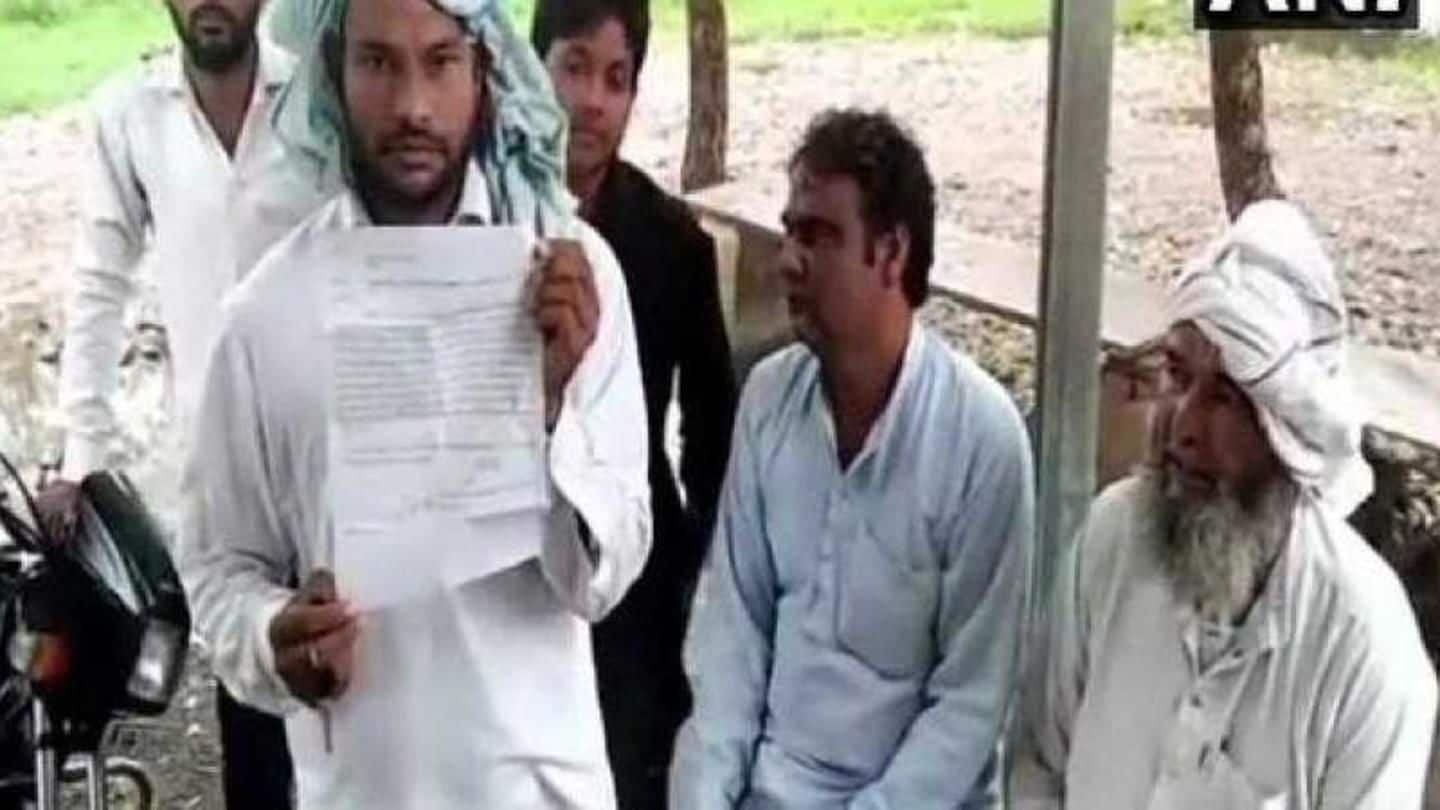 In a ghastly incident, eight men, most of them drug addicts, allegedly gangraped a three-month pregnant goat in Mewat, Haryana. She died of severe injuries. Aslup Khan, the owner, said he lodged a police complaint a day after the crime, after one of those men visited him at his house and mocked the condition of the goat, saying they had a "nice time."
Aslup realized the goat was missing after hearing her cries
The crime allegedly took place in Maroda village Wednesday. At night, Aslup heard his goat's cries. He then realized she wasn't in the shed. Villagers started a search. "While we were looking around, we found three men assaulting my goat." They have been identified as Savakar, Haroon and Jaffar. Villagers beat them up; they then said the goat had been raped by five others.
The goat had injuries on head and nose
The goat was severely injured, Aslup said. "She wasn't able to walk" and had wounds on her head and nose. He gave her medicines, but she refused to eat anything the next day too "and was lying as if it was paralyzed." During the crisis, one of the accused visited and taunted Aslup, threatening to steal the goat. "I thrashed him (and) he fled."
There was blood in the goat's windpipe: Post mortem
The villagers informed police when the goat's condition began deteriorating in the evening. She eventually died. Veterinary Surgeon Dr Ramvir Bhardwaj, who conducted the post mortem, confirmed the seven-year-old goat died of brain haemorrhage. "There was blood in her windpipe," he said.
All eight accused absconding, manhunt underway
Police have now lodged a case under Section 377, which prohibits "carnal intercourse against the order of nature with man, woman or animal," and under the Animal Cruelty Act. Police said the accused were addicts and had criminal records. They had been jailed earlier for stealing cattle. All the eight are absconding. A manhunt has been launched.