Bhima-Koregaon: Police claim evidence shows Maoist-links, Sudha Bharadwaj alleges fabrication
Bhima-Koregaon: Police claim evidence shows Maoist-links, Sudha Bharadwaj alleges fabrication
Sep 01, 2018, 01:53 pm
3 min read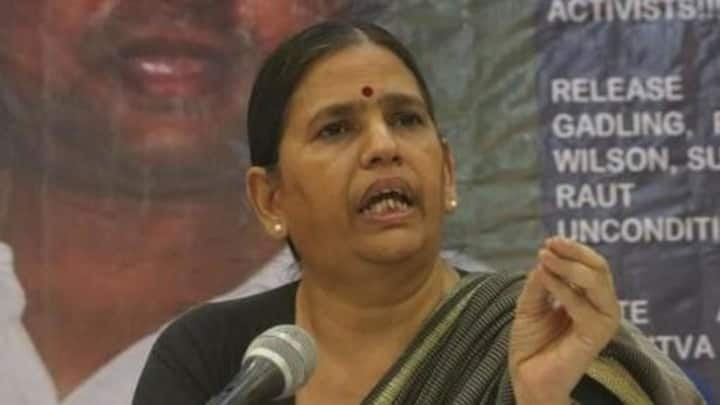 Responding to police's claims of having solid evidence about Maoist links of arrested activists in the Bhima Koregaon violence, Sudha Bharadwaj said the letter is fabricated. On Friday, police claimed 'thousands of letter and documents' proved Maoists links of the five activists, currently put under house arrest. She is one of them. In a written statement, Bharadwaj said the letter was 'concocted'.
Police claims Bharadwaj wrote a letter, she says not true
The letter in question was allegedly written to a certain Com Prakash, and Bharadwaj claimed she never wrote one. "I categorically state that I have never given Rs. 50,000 to hold any programme in Moga. Nor do I know any Com. Ankit (?) who is in touch with Kashmiri separatists," she said. Further, she claimed it was being done to delegitimize democratic meetings.
Those who exposed rights violation are being targeted, claims Bharadwaj
Bharadwaj said she knew Gautam Navlakha (another arrested activist). "I know the Jagdalpur Legal Aid group well and have never solicited any fund from them, least of all from any banned organization," she added. Further, Bharadwaj claimed their work was legitimate and there is an effort to incite hatred against organizations, lawyers, activists, who have exposed human rights' violation in Bastar, Chhattisgarh.
Separately, lawyers of activists raise objections over police's press conference
In addition, the defense lawyers slammed police for the Friday press conference and said they were more interested in a media trial. P Varvara Rao's lawyer, Rohan Nahar asked why were documents produced in front of media when the matter was sub-judice. "Even defense lawyers do not have access to these documents, which the police claim as evidence against accused persons," he said.
Gautam Navlakha's lawyer feels the same
"I don't know what material they (the police) are claiming but it does not appear to me that that there is anything that can be called an offense under the UAPA (Unlawful Activities Prevention Act under which activists were charged)," said Navlakha's lawyer Nitya Ramakrishnan.
Meanwhile, police is confident of strong case against activists
Meanwhile, a member of prosecution claimed they have enough evidence to prove those arrested were planning to topple the government in Rajiv Gandhi-like incident. He claimed the activists were involved in procuring arms, distributing funds, and were even in touch with mining contractors to get nitrate powder. Reportedly, the affidavit will also show students were mobilized to put the government in tough spot.