American full-body scanners on-the-blink at Delhi IGI Airport
Published on
Jan 17, 2017, 04:55 pm
American full-body scanners are on-the-blink during trial runs at Delhi's Indira Gandhi International Airport. Women's reluctance to remove mangalsutras and their sarees with glass and metal knit work, especially, are posing challenges to the scanners. People need to remove all metal objects from the body after which the machine scans from the neck down, the manufacturer of a full-body scanner told the officials.
Security being upgraded at Delhi IGI Airport
In Nov'16, it was announced that full-body scanners would be introduced in Delhi's Indira Gandhi International Airport to upgrade security. By the end of November, fliers at Terminal-3 were asked to go through a full-body scanner, which produced mannequin-like X-ray images, for trials. The scanner could reveal explosives, composite weapons, guns, drugs and other contraband, knives, box cutters, precious metals, recording devices, etc.
Central Industrial Security Force's statement
"The efficiency of the scanner will be checked in the coming days and a committee will decide whether the system is good enough to install it permanently. Total 10,000 scans will analyze for reaching a conclusion."
Scanners can't scan through saree layers and folds
The CISF complained the scanner installed in December couldn't scan through the saree layers and folds. They also said many travelers, for "emotional and deep-seated reasons" do not remove their mangalsutra, a traditional necklace worn by married Hindu women. The trials, however, have been by and large successful other than a few issues; a German scanner is in for test next.
A CISF official's statement
A CISF official said: "Men remove their belts and wallets, but women refused to remove the mangalsutra and put it on a tray. Once the scan is made mandatory, it will be a tough task to convince women passengers."
False alarms raised while scanning saree-clad women
The scanner gave out a false alarm whenever a woman wearing a saree passed through the machine; 30% passengers scanned during trials were women. Unlike other clothes, sarees have several layers with metal and glass work, prompting the machine to beep repeatedly despite nothing suspicious. However, the machine failed to notice a wallet, a pen, and a handkerchief in 10,000 scans over a month.
Equipment fine-tuned in accordance with Indian standards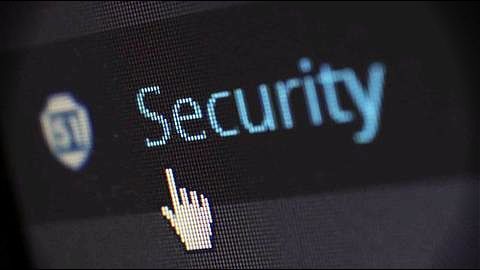 Apart from few glitches, officials were excited about the scanner's success rate; the equipment has been fine-tuned according to Indian standards. Officials said another body scanner would be put on trial next week; the better of the two scanners would be installed. Once the tests and trials are complete, Bureau for Civil Aviation Security (BCAS) would frame rules to make the full-body scan mandatory.
Objections raised over images produced
The BCAS asked the equipment manufacturers to configure the machine in such a way that the images do not reveal body parts. Passengers across the world raised objections over X-ray images produced by such scanners. Fliers at Delhi are requested to go through the machine after collecting their boarding passes; however, they are also required to go through the regular security check later.