PM Modi to inaugurate Gobar-Dhan plant today. What is it?
PM Modi to inaugurate Gobar-Dhan plant today. What is it?
Feb 19, 2022, 10:32 am
2 min read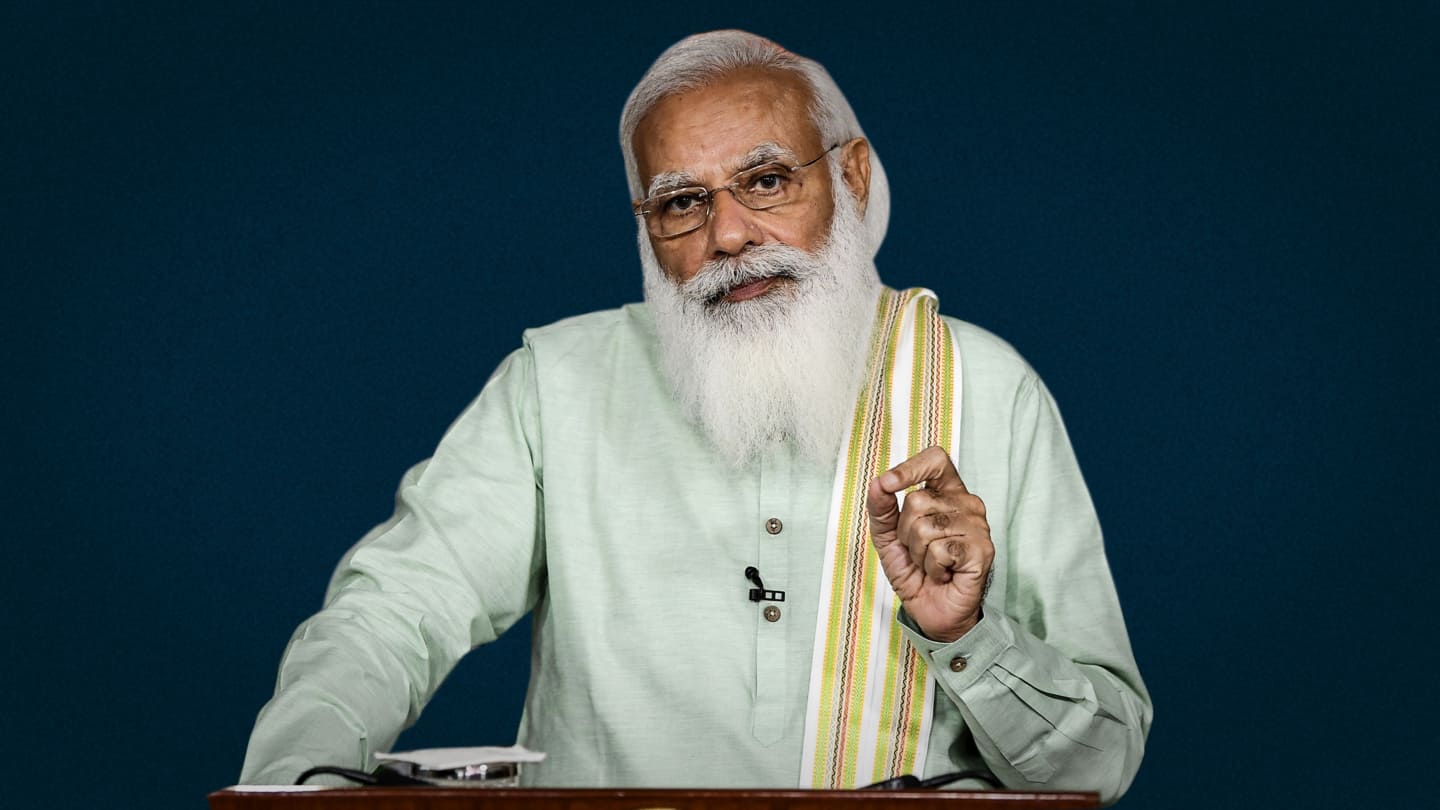 Prime Minister Narendra Modi will, on Saturday (February 19), inaugurate Gobar-Dhan—a Bio-CNG plant based in Indore, Madhya Pradesh. The project is in line with the PM's vision of creating "garbage-free cities" under the Swachh Bharat Mission Urban 2.0, according to a statement from the Prime Minister's Office (PMO). Moreover, it is said to be the biggest Bio-CNG plant in Asia.
Why does this story matter?
The Bio-CNG project has been built under the overarching principles of "waste to wealth" and "circular economy," the PMO said in a statement.
It also marks a step forward in India's goal of reducing its dependence on fossil fuels and shifting toward cleaner fuels.
PM Modi has already announced that India would achieve the net-zero carbon emissions target by 2070.
17,000kg CNG to be produced daily
The Gobar-Dhan plant has the capacity to treat 550 tons of segregated wet organic waste per day. Further, it has the potential to produce around 17,000kg of compressed natural gas (CNG) and 100 tons of organic compost every day. "The plant is based on zero-landfill models, whereby no rejects would be generated," according to the official statement.
400 city buses to run on generated CNG
The project has been implemented by Indore Clean Energy Pvt. Ltd., a Special Purpose Vehicle set up by the Indore Municipal Corporation (IMC) and Enviro Integrated Solutions Ltd. (IEISL). The corporation will purchase at least half of the CNG produced by the plant. In fact, it will also run 400 city buses on CNG. The remaining CNG will be sold in the open market.
'Multiple environmental benefits'
The PMO statement said that the organic compost generated by the plant will help replace chemical fertilizers used for agricultural and horticultural purposes. "Additionally, the project is expected to yield multiple environmental benefits, viz. reduction in greenhouse gas emissions, providing green energy along with organic compost as fertilizer," the statement further added.