Google Doodle honors dancer Mrinalini Sarabhai on her 100th birthday
Google Doodle honors dancer Mrinalini Sarabhai on her 100th birthday
May 11, 2018, 01:50 pm
2 min read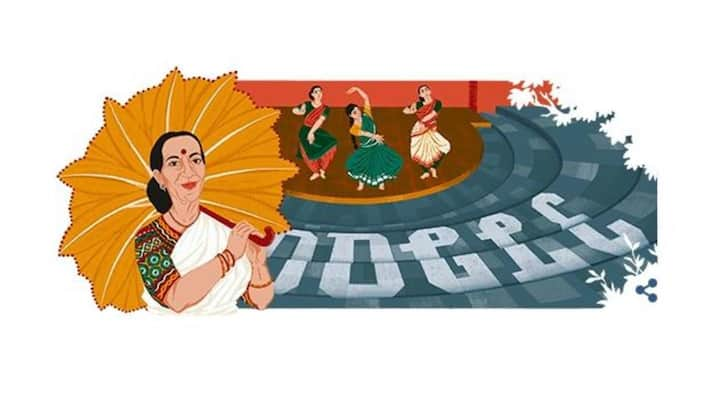 The 100th birth anniversary of legendary classical dancer Mrinalini Sarabhai was celebrated today by search engine giant Google with a colourful doodle on its India homepage. Known for her contribution to traditional Indian dance forms like Bharatnatyam and Kathakali, Sarabhai was "inspired to choreograph more than three hundred dance dramas with a strong base of classical tradition behind them." Here's more about her.
Who was classical dancer Mrinalini Sarabhai?
Sarabhai, born in Kerala in 1918, spent her early years in Switzerland where she received her first lessons in Western-dance technique Dalcroz. Later she studied at Shantiniketan under Rabindranath Tagore before taking up Bharatanatyam under Meenakshi Sundaram Pillai and Kathakali under Guru Thakazhi Kunchu Kurup. She received Padma Shri in 1965 and Padma Bhushan in 1992 for her contribution to the field of art.
The doodle depicts the dancer holding her signature parasol
The doodle depicts the dancer holding her signature parasol as her students dance on the stage of Darpana Academy of Performing Arts, which she founded in 1949. "The small academy grew to become not only a study center for diverse art forms, but one that used the power of arts to bring about positive change to the critical issues facing society," Google's post said.