Government brings in new rules to prevent pet-trade abuse
Government brings in new rules to prevent pet-trade abuse
Dec 24, 2019, 12:29 pm
2 min read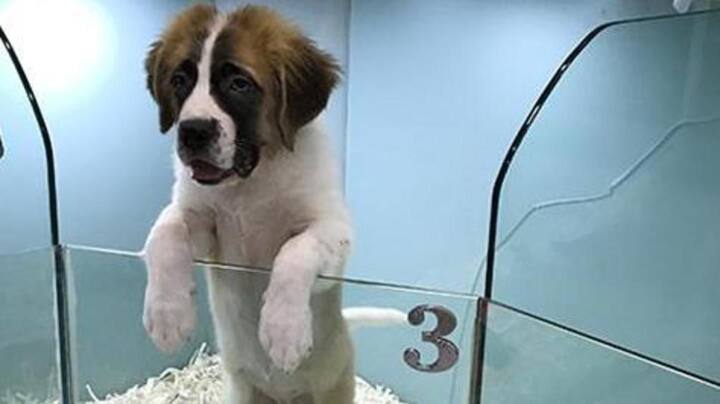 The Union Ministry of Environment, Forests and Climate Change notified a new Prevention of Cruelties to Animals (Pet Shops) Rule to prevent the abuse in India's pet trade. As per the notification, every pet shop will have to get a certificate of registration from the State Animal Welfare Board and will have to submit an annual report. Further, in order to keep a track, micro-chips need to be inserted in every puppy.
Every puppy to be micro-chipped before sale
The rules state that every puppy will be micro-chipped by a vet before being sold, and requires each pet shop to have a functional micro-chip reader within its premises. "Only micro-chipped puppies shall be sold. The microchips (as small as 5mm) will have unique electronic identification number and will be planted near the tail, back or shoulder," said a senior ministry official.
Details about the annual reports by the pet shops
The annual reports which the pet shops have to send to the state board should have information regarding the total number of "animals sold, traded, bartered, brokered, given away, boarded, exhibited, died or euthanized," during the previous year.
The new rule will prevent cruelty of pet trading: Maneka
"Animals should be housed in environments suitable to their species"
Under the new rules, every pet shop owner will have to make sure that animals displayed or housed for sale are accommodated in environment suitable to their species, with respect to temperature, lighting, cleanliness, and other standards. The rules also specify that the shops should be located within permanent buildings, with basic amenities such as water and electricity, and efficient power back up.
Other rules regarding the location of shops
Apart from rules of accommodating animals in a fit environment and sending an annual data report to the state board, the rule also prohibits the pet shop owners to open their shops in a shady place or a shack or a pavement.
"State Board can cancel registration if not satisfied"
As per the rules, if any of these requirements are found to be violated during the inspection, the State Board will issue a notice to the shop demanding why its registration should not be cancelled. "The State Board, in case is not satisfied with the response, or if receives no response, can cancel the registration and communicate the reasons in writing," the rules said.