Bhagavad Gita holds the key to all the problems: Khattar
Bhagavad Gita holds the key to all the problems: Khattar
Written by
Nikita Gupta
(Sourced from PTI)
Mar 08, 2021, 03:16 pm
2 min read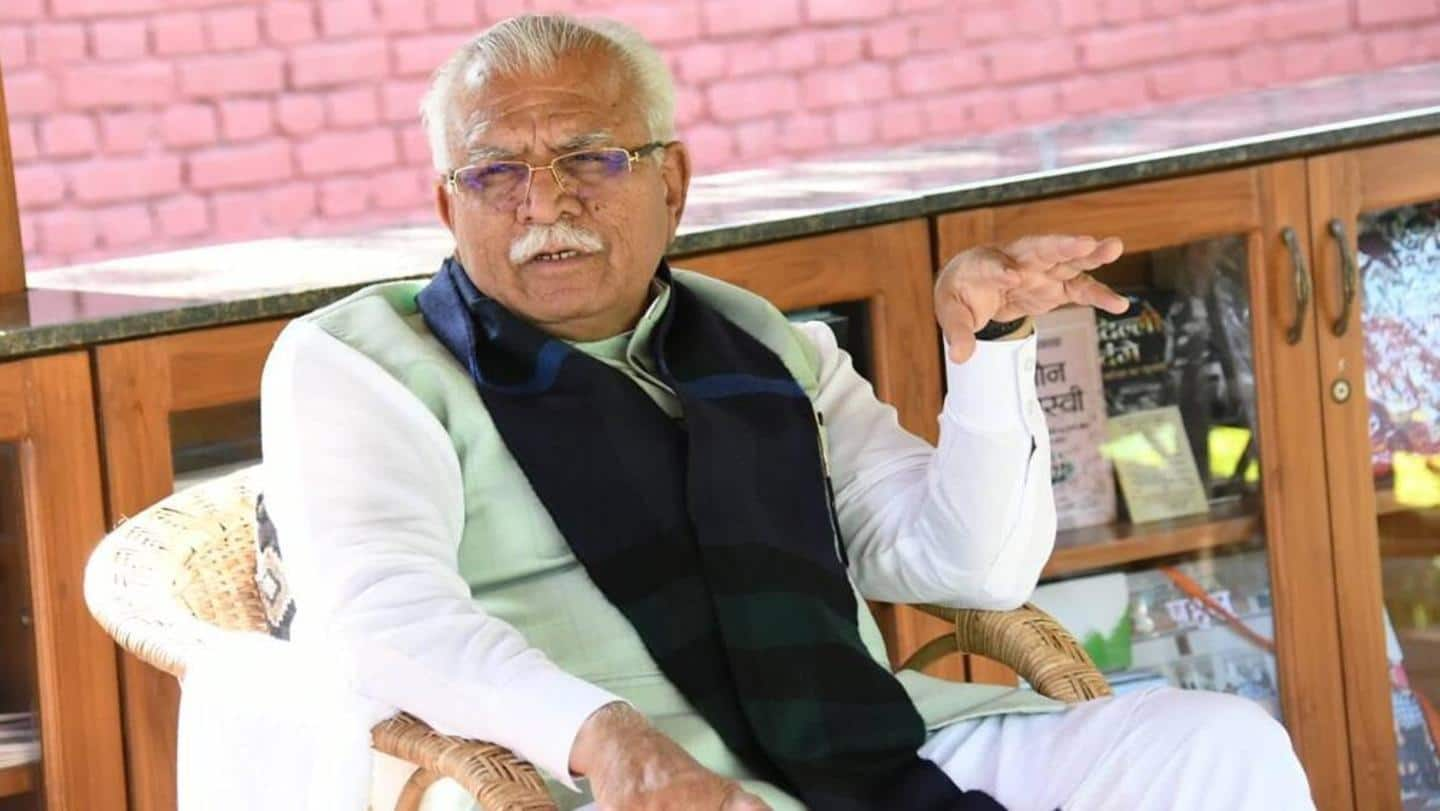 Haryana Chief Minister Manohar Lal Khattar on Sunday talked about how Bhagavad Gita holds the key to remove all problems of the world. He was inaugurating a part of the Gita Museum built at the Gita Gyan Sansthanam Centre in Kurukshetra. Khattar said the center is constantly preaching the immortal teachings and knowledge of the Bhagavad Gita to the world.
One must make the scripture's teachings a part of life
"The spiritual gain of the Shrimad Bhagavad Gita is not gained only by listening, reading, memorizing, or understanding, in fact, one gets the real benefit when the essence of this holy scripture is imbibed in one's life," the Chief Minister said.
Kurukshetra to develop large-scale religious tourism
Khattar further said that the holy scripture has its own spiritual aura. If we remain associated with it then certainly, we would not indulge in any wrongdoings and will always be inspired to do good work. He said that the Gita Gyan Sansthanam is playing a big role in realizing the state government's vision of developing Kurukshetra as a major pilgrimage center.
State government is committed toward Kurukshetra's development
The Gita Museum at Gita Gyan Sansthanam Centre has been built at the cost of Rs. 5 crores. The Chief Minister said that both Central and State Governments are committed toward the development of Kurukshetra and it is the endeavor of the government to start pilgrimage on the land of 48 Kos of Kurukshetra on the lines of Braj Kos Yatra.
Lord Krishna temples will be built in Vrindavan and Bengaluru
Kurukshetra Development Board is conducting a survey of 134 pilgrimages in 48 Kos, that are being developed by them. Khattar said that the government will construct two big temples of Lord Krishna, including one in Vrindavan at a cost of Rs. 800 crore to be built on an area of 65 acres and another in Bengaluru at a cost of Rs. 700 crore.