Haryana woman earns Rs. 8L/month selling handbags on Flipkart
Haryana woman earns Rs. 8L/month selling handbags on Flipkart
Jan 25, 2019, 02:13 pm
3 min read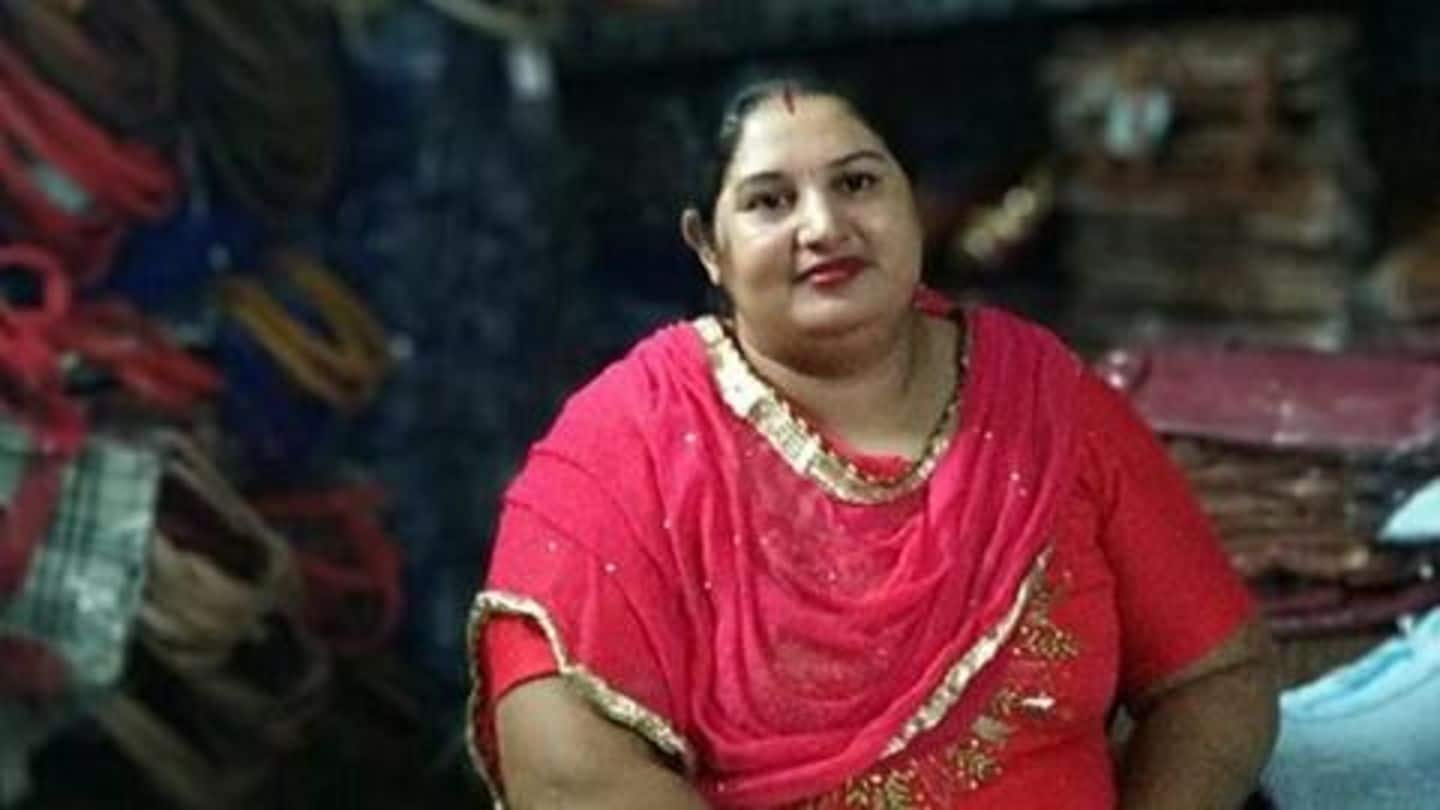 E-commerce space has given rise to many inspiring success stories of women entrepreneurs across the country. One such example is Ritu Kaushik, 31, who comes from the male-dominated state of Haryana and has become one of the top Flipkart sellers today. Ritu, who started her business of selling handbags in 2016, now earns around Rs. 8 lakh per month, reports YourStory. Here's her story.
Ritu first completed her graduation with her husband's support
Before starting her business, Sonipat-based Ritu took a bold step of going back to college and complete her graduation, despite having to take care of her two children. Her husband, a government employee whom she married at a young age of 16, extended his full support and provided the much-needed boost for her to seize the opportunity to study again.
Ritu learned how to use computer, practised on it
Soon after Ritu completed her graduation in 2016, she took the next big step of starting her handbags business on Flipkart. The idea of online selling hit Ritu when she saw everyone in the neighborhood buying products online. Moreover, she said she learned how to use a computer from her husband and practised on it when her children were at school.
Relatives, neighbors didn't support Ritu, said there was no need
But of course, there were some naysayers. Ritu said, "Many of my neighbors and relatives told me that there was no need for me to earn, as I am, after all, a woman." But this didn't dampen her spirits and she proved the naysayers wrong, thanks to Flipkart, which offered her the guidance that she needed to run a business on its platform.
'Flipkart also offered me loan, but I used my savings'
"Flipkart has offered me the guidance and support I needed...from advice on how to make the most of selling online to promoting products. Flipkart even offered me a loan, but as I wanted to be financially responsible, I used my savings instead," Ritu said.
Ritu earned Rs. 1L/month by the end of first year
Ritu said she has now turned her passion into her business and her brand Ritupal Collections features bags in the range of Rs. 200-1,500. By the end of the first year, Ritu started earning around Rs. 1 lakh per month on Flipkart. And, today, after three years since she first started, her monthly revenue is around Rs. 7 lakh to Rs. 8 lakh.
Ritu's new target is Rs. 20 lakh per month
Talking about the staggering sales, Ritu said, "While my income is an achievement for someone like me, I am aiming for my monthly sales to increase to Rs. 20 lakh." And, Ritu isn't the only one Flipkart provided the platform to. In 2018, women entrepreneurs across the country accounted for 10% of the total number of sellers on the online retail giant.
'Mera khwaab hai ki duniya mujhe mere naam se pehchanay'
Although Ritu has a loyal customer base from South India, she's determined to grow her business in India's eastern and western parts and wants Ritupal Collections to turn into a well-known brand across the country. Her aim is that people across India should recognize her by her name, or as the housewife-turned-entrepreneur clearly says, "Mera khwaab hai ki duniya mujhe mere naam se pehchanay."