#HealthBytes: 5 low-calorie dessert recipes to satisfy your sugar-cravings
#HealthBytes: 5 low-calorie dessert recipes to satisfy your sugar-cravings
Dec 28, 2018, 04:39 pm
2 min read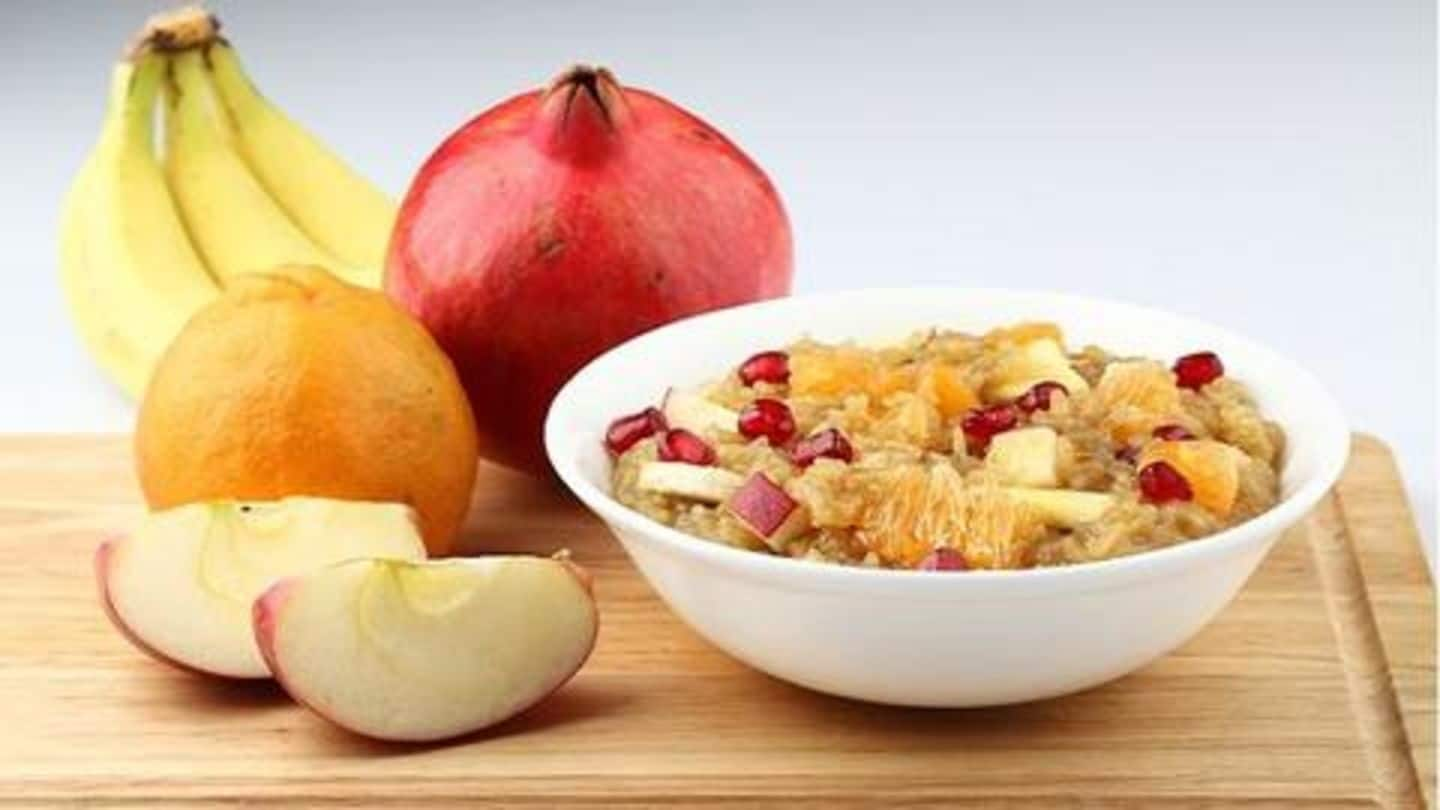 Desserts are mouth-watering. But the high sugar-content isn't so good for your health. Plus, they are loaded with calories, thus risking obesity. So, when you're on diet, letting go of sweets becomes inevitable. But, once in a while, sugar craving might get to you. So, for those times, here are 5 low-calorie dessert recipes to keep you satisfied, and healthy.
Custard and Dates; Strawberry Yogurt
Custard and Dates: Custard is a delicious yet healthy way of satisfying your sugar cravings. Prepare your regular custard, and when it's ready, add walnuts and dates to it. Sweet, crunchy and soothing! Strawberry Yogurt: An amazing combination of taste and health, Strawberry Yogurt is as simple as it sounds. Take low-fat yogurt, and mix mashed strawberries and powdered-sugar to it, and you're done.
Makhana Kheer and Lauki Kheer
Makhana Kheer: Packed with protein and calcium, Makhana (fox-nut) goes really well with low-fat milk to meet your sugar-needs and keep you healthy. Truly, a delight for weight-watchers! Lauki Kheer: Your favorite Kheer, made with low-fat milk, and an all-time favorite healthy veggie lauki (or bitter gourd) is just the kind of sweet-dish that would fit right into your diet, without any trouble.
The lip-smacking Sheera, made with ragi flour is a great choice, as it runs low on calories, while being high in calcium and other essential nutrients. Plus, it's easy to make- all you need is ghee, ragi flour, a sugar substitute, and cardamom (elaichi) powder.