#DefenseDiaries: PM Modi hails troops on 70th Army Day
#DefenseDiaries: PM Modi hails troops on 70th Army Day
Jan 15, 2018, 12:13 pm
2 min read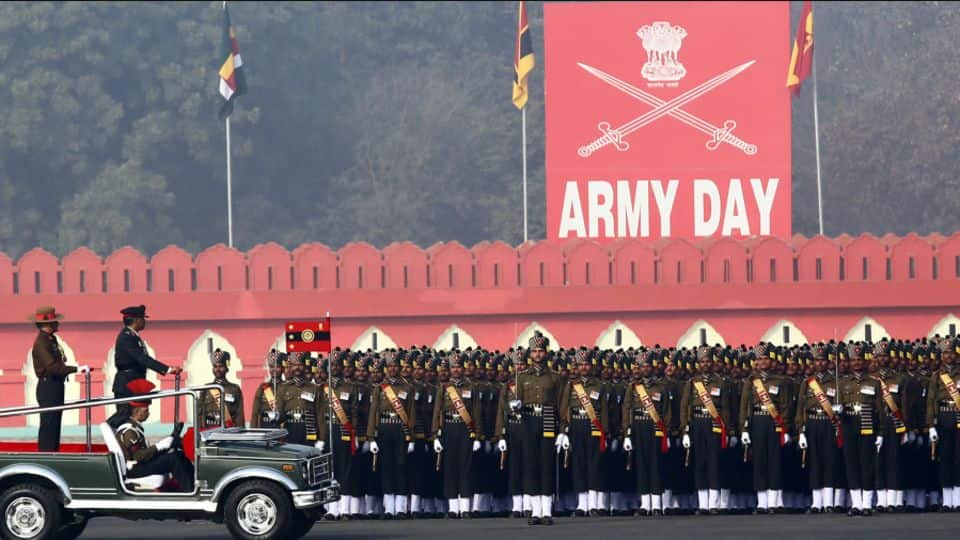 Indian Army stands for various things: the top-most being their professionalism, bravery and selfless service. They protect our restive borders, safeguard internal law-and-order and save lives during natural calamities/disasters. Their training and discipline are obviously legendary. As Indian armed forces celebrate the 70th Army Day, PM Narendra Modi hailed the "valiant heroes" who always put the country first. Here's all about the Army Day.
First of all, what is Army Day?
On this day, Field Marshal KM Cariappa took over as India's commander-in-chief from General Francis Butcher, the last British commander-in-chief. Though we got independence in August 1947, it was one year and four months later that an Indian took control of the Army. That's why, this day is celebrated as the Army Day: the day when we pay homage to our martyrs.
What does this day signify?
On Army Day, the Indian Army pledge their service to the country and vow to maintain the nation's pride. They promise to live up to the Army's motto of "Service before self." They also pay tribute to martyrs at the Amar Jawan Jyoti, India Gate.
From parades to displaying the army's arsenal of tanks, missiles, carriers, modern arms and weapons, Army Day is celebrated with great fanfare. This year, the main event will be the annual parade at Delhi's Cariappa Parade Ground, reviewed by Army chief General Bipin Rawat. He will also present gallantry awards such as Vishist Seva medals, Sena Medals and other unit honors.
Wishes poured in from all quarters
Wishing the Army, PM Modi greeted soldiers and their families. He tweeted, "Every citizen of India has unwavering trust and pride in our Army, which protects the nation and is also at the forefront of humanitarian efforts." President Ram Nath Kovind saluted them as "our nation's pride" and "sentinels of our liberty." Congress tweeted that because of army's sacrifices, "billions of dreams take shape."
Meanwhile, here are interesting facts about the Indian Army
Interestingly, India's Army certainly lives up to the country's "Unity in diversity" principle. The various units and regiments have their own histories. With over 12L active troops and 9L reserve troops, Indian army is the world's second-largest standing army. Indian army also functions at the world's highest battlefield, Siachen glacier, about 5000mts above sea level. NewsBytes salutes the army's commitment, valor, service and dedication.