#DecodingBudget: What does India Inc think of Budget 2018?
#DecodingBudget: What does India Inc think of Budget 2018?
Feb 01, 2018, 08:42 pm
3 min read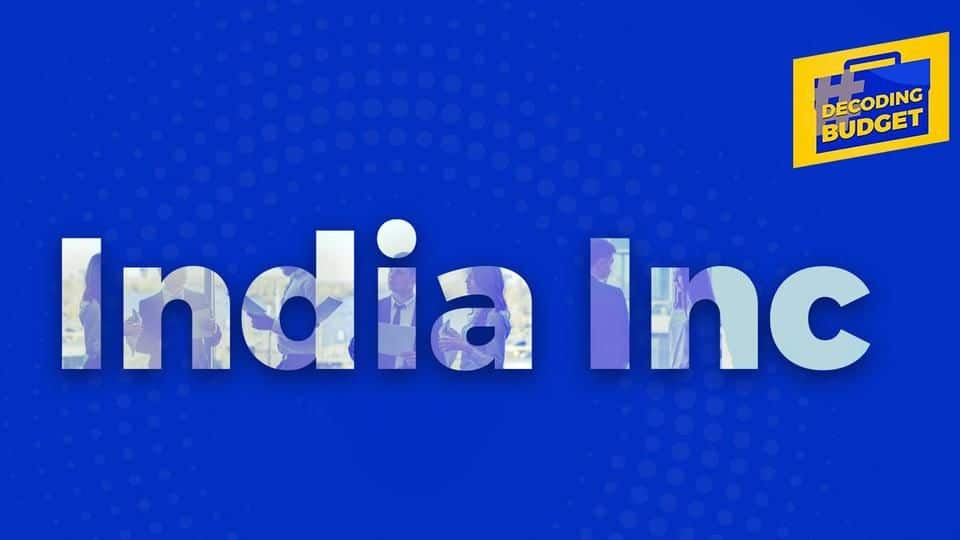 At 11am, India Inc tuned in to watch FM Arun Jaitley present the government's last full-fledged Budget before 2019. Introduction of a 10% LTCG tax briefly hit the jovial atmosphere at FICCI. But the verdict on the Budget's populist measures was largely unanimous: initiatives in agriculture, education, infrastructure and more, particularly healthcare, were hailed. Read what industry leaders have to say about Budget 2018.
Anand Mahindra lauds "health insurance for 10cr people"
"I'm biased, since it (Budget) ignites growth in our key rural markets. So instead, I'll laud the budget for health insurance for 10cr people. That's a real step towards becoming a developed society," tweeted Anand Mahindra. The Mahindra Group Chairman was referring to 'Ayushman Bharat,' purportedly the world's largest government-funded program, which will provide healthcare coverage of Rs. 5L each to 10cr poor families.
Ashok Hinduja says Budget will help double GDP by 2025
Hinduja Group Chairman Ashok Hinduja and HDFC Chairman Deepak Parekh agreed. Hinduja said, "The budget is bold and path-breaking...The focus on development of agriculture, healthcare, education, employment generation and infrastructure with an innovative approach should double GDP by 2025." "I think what (Jaitley) has done...he has taken a lot of pain and time to explain what all has been done, what's in the pipeline," Parekh said.
Welcome govt statement on cryptocurrency: Blockchain and Crytpocurrency Committee
Ajeet Khurana, head of Blockchain and Crytpocurrency Committee of India, was happy with the government's warning on use of cryptocurrency, which, Jaitley iterated, is not legal tender. "Hearing about blockchain and cryptocurrency on Budget Day is a clear indication of how important and widespread this technological innovation has become. We reaffirm our unstinting assistance in helping evolve a robust ecosystem for cryptocurrencies," he said.
Developing 10 iconic spots will boost tourism: OYO founder
Ritesh Agarwal, OYO CEO, was excited that the government is planning to develop 10 prominent destinations into iconic tourist spots, courtesy private funding, branding and marketing. This will provide a "huge boost for tourism," Agarwal opined.
'Why are unique IDs for enterprises needed?' asks Kiran Shaw
However, Biocon Chairman Kiran Mazumdar Shaw was hesitant about the introduction of "unique IDs" for enterprises. "Isn't this already there? Every business is registered with Registrars of Companies. Why can't this be leveraged?" she tweeted. A 10% long-term capital gains tax on the sale of mutual funds and listed stocks after a year also riled up corporate honchos. Such tax didn't exist till now.
A few complaints here and there
"The government could have at least revoked the Securities Transaction Tax," complained YK Modi, Executive Chairman at Great Eastern Energy Corporation. There was no word on corporation tax either, some said. "The Budget didn't even clarify on fair market valuation of venture capital companies," former HSBC head Naina Kidwai pointed out. There was a general agreement on the need for a stable taxation regime.