Key takeaways from India's new telecom policy
Key takeaways from India's new telecom policy
Written by
Shiladitya Ray
Jul 13, 2018, 07:36 pm
3 min read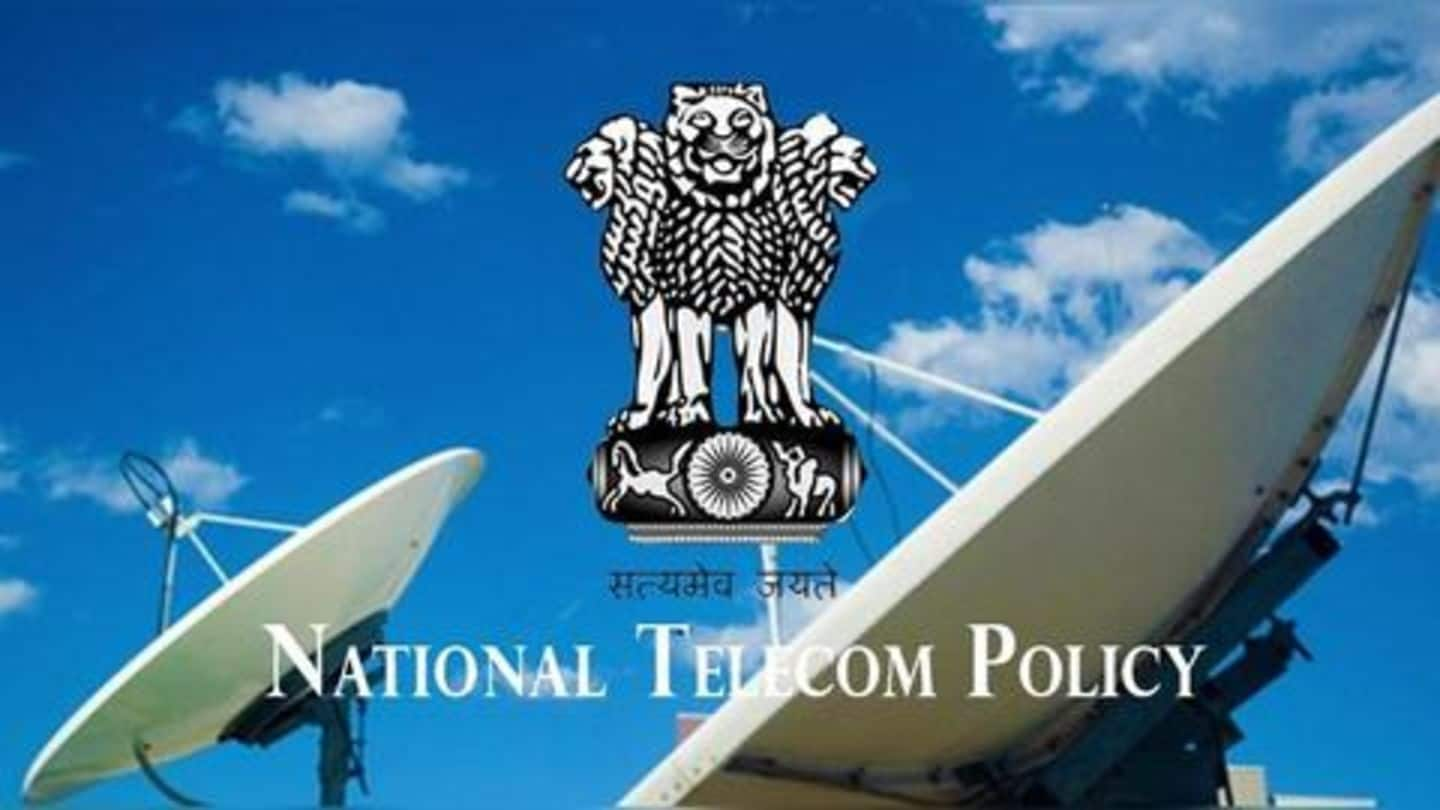 On Wednesday, the Telecom Commission - the highest decision-making body of the Department of Telecom - approved, in totality, the recommendations made by the Telecom Authority of India (TRAI) on the National Digital Communications Policy 2018. The policy, which now awaits Cabinet approval, reflects India's stance on an open internet, aims to create a "robust digital communication infrastructure", and address security concerns. Here's more.
The new policy upholds strict net neutrality clauses
Perhaps the biggest highlight of the policy is its stance on an open internet. The adoption of TRAI's recommendations on net neutrality bars telcos and ISPs from blocking/slowing down of content selectively, thereby allows equal treatment of all internet traffic. Fast lanes have only been allotted to 'critical' services that cannot, for safety or other reasons, see delays in data transmission.
Examples of 'critical' services that will be prioritized
The aforementioned 'critical' services include services such as autonomous vehicles, healthcare requiring remote diagnostic surgeries, and certain financial services. These will be prioritized over services like social media as even a millisecond delay in data transmission for these services might lead to disastrous consequences.
The policy aims to get every Indian online
Another noteworthy aim of the National Digital Communications Policy is that it aims to provide broadband coverage with speeds of up to 50Mbps to all Indians by 2022, which includes providing an initial 1Gbps connection to Gram Panchayats by 2020, and improving that to a 10Gbps connection by 2022. Additionally, key developmental institutes are slated to get broadband connectivity with 100Mbps speeds.
The government's plans to prepare India for 5G's impending arrival
With India expected to fully adopt 5G technology by 2023, the government is planning to expand the Internet-of-Things (IoT) ecosystem to five billion connected devices. Additionally, the government will also create a roadmap for emerging technologies such as 5G, artificial intelligence, IoTs, cloud computing, and even machine-to-machine (M2M) communication. The roadmap involves simplifying licensing/regulation, while ensuring appropriate security protocols, and incorporating international best practices.
The government is looking to attract $100bn investment
The policy also aims to augment India's Wi-Fi ecosystem by deploying 5 million new public Wi-Fi hotspots by 2020, and increasing that number to 10 million by 2022. Furthermore, the government is aiming to attract a colossal $100bn in investments in the digital communications sector, not just for encouraging innovation and funding start-ups, but also for training and re-skilling 1 million manpower.
Other noteworthy areas of focus in the policy
Other areas of focus include improving security and safety of digital communications by creating a new policy on "encryption and data retention" that will seek to create harmony between India's legal and regulatory regime and global standards on the issue of cryptography. The policy also envisages the creation of a "National Digital Grid" that'll connect common service ducts and utility corridors in all cities.