JNU violence: Hindu Raksha Dal takes responsibility, cops investigating claims
JNU violence: Hindu Raksha Dal takes responsibility, cops investigating claims
Jan 07, 2020, 12:56 pm
3 min read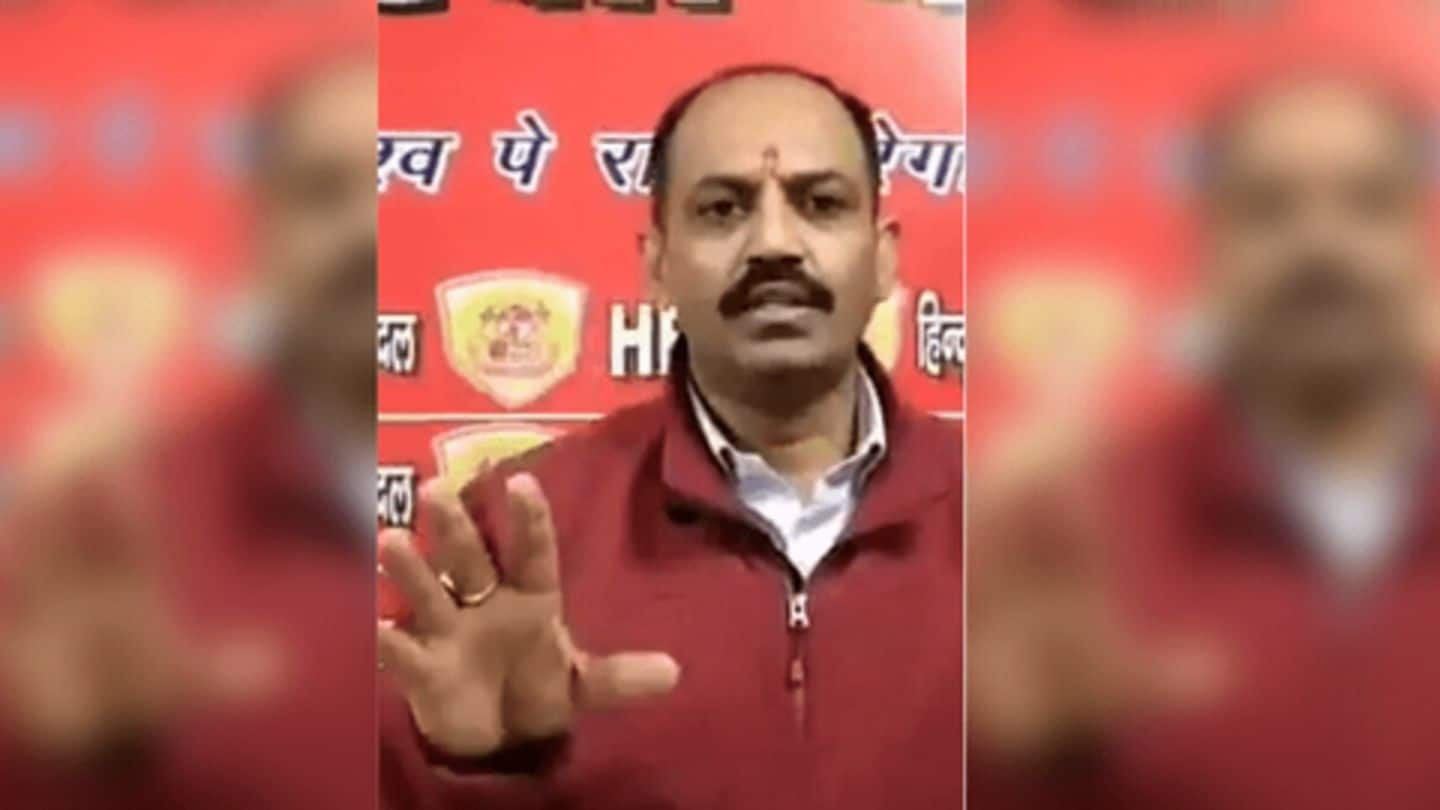 Giving a fresh twist to the ongoing JNU episode, a far-right organization, Hindu Raksha Dal, has said it is responsible for the violence, in which over 20 were injured. The outfit's chief Bhupendra Tomar alias Pinky Chaudhary released a clip admitting his role, and Delhi Police is reportedly investigating it. This "confession" comes at a time when ABVP is being blamed for the rampage.
So, what happened at JNU on Sunday?
The prestigious university came under attack on Sunday, just when JNU Teachers' Association was wrapping up a march organized to advocate peace on the campus. Some 50 goons, armed with rods and hammers, thrashed students and teachers alike, broke glass windows, and wreaked havoc for some three hours. Delhi Police reached the spot at around 8 pm, but was accused of laxity.
Chaudhary called JNU hub of communists, warned of more attacks
While Delhi Police is still trying to catch the miscreants, Chaudhary's clip has given a new dimension to the matter. Expressing no remorse over the incident, he said, "JNU is a hub of communists and we won't tolerate such hubs. They abuse our religion and our country. Their attitude towards our religion is anti-national." He warned that other universities will be attacked too.
You can watch his confession here
JNU hotbed of anti-nationals: Chaudhary
Separately, while speaking to agency ANI, Chaudhary called JNU a hotbed of anti-nationals. "We take full responsibility of the attack in JNU and would like to say that they were our workers," he added. Notably, the outfit is based out of Ghaziabad; Chaudhary and his workers have been arrested in the past as well for indulging in vandalism and rioting.
Meanwhile, JNUSU President blamed ABVP for the violence
Chaudhary may have come out of shadows, but there are many who believe ABVP, RSS' student wing, orchestrated the attack. JNU Students' Union President Aishe Ghosh, who was brutally injured and received 16 stitches at AIIMS, called the attack a nexus between "security guards and vandals". "We're planning to file a combined FIR against the ABVP members," the student leader said.
In fact, WhatsApp groups also hint at ABVP's involvement
Shortly after the violence, screenshots of some WhatsApp groups went viral. As many as eight office bearers of ABVP and the Chief Proctor of JNU were part of these groups, where the attack was planned. The participants called it a now or never opportunity and also discussed routes to enter the campus. However, ABVP has maintained that its members are being framed by Left.