Operation Ganga: Indian Air Force evacuates 798 Indians from Ukraine
Operation Ganga: Indian Air Force evacuates 798 Indians from Ukraine
Written by
Manzoor-ul-Hassan
Mar 03, 2022, 04:07 pm
3 min read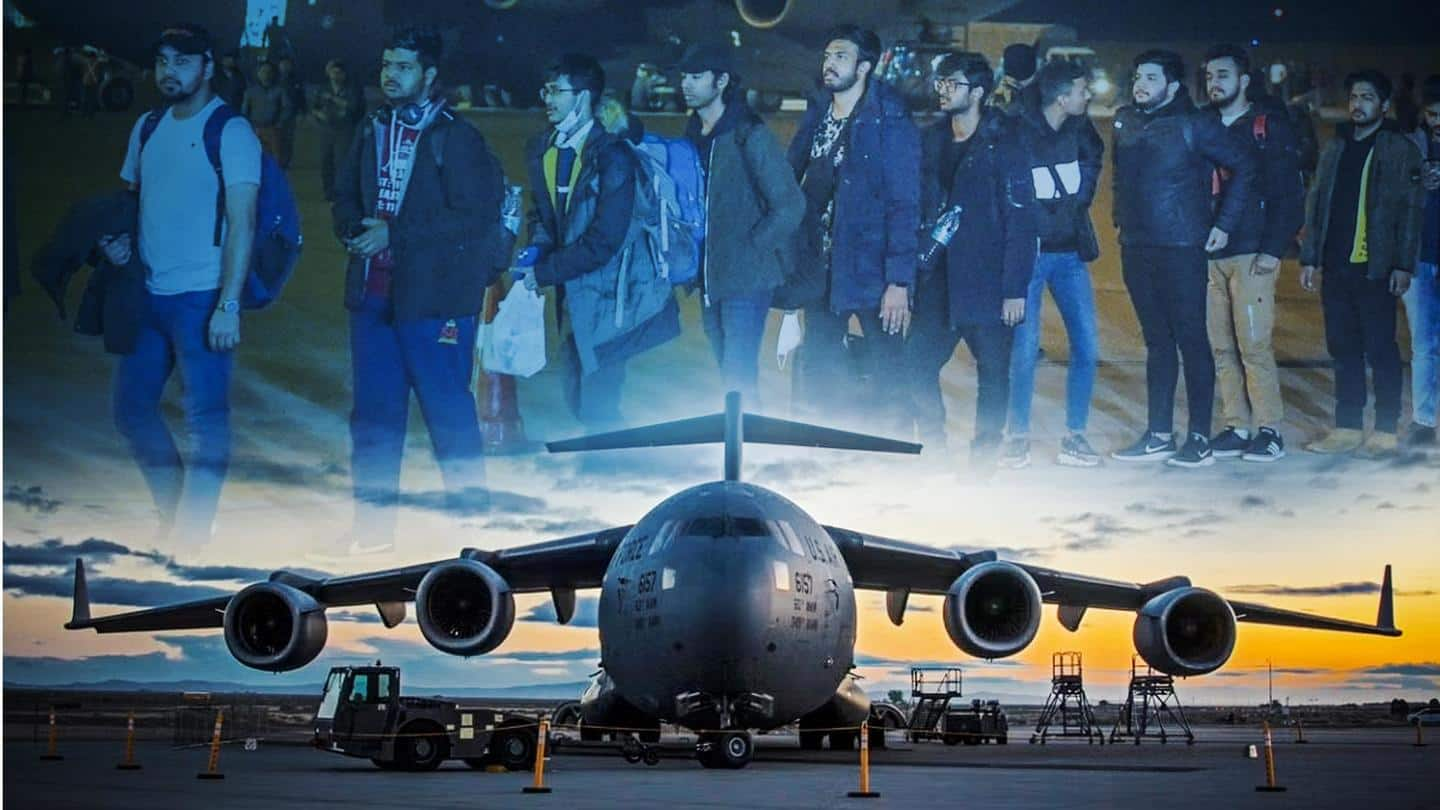 Around 800 Indians trapped in the war-hit Ukraine were on Thursday transported back to the home country on four Indian Air Force planes under "Operation Ganga". The flights took off from Romania, Hungary, and Poland, and arrived at the Hindon Air Force airfield in Ghaziabad, near Delhi. The four planes utilized in the evacuation process were C-17 Globemaster military aircraft.
IAF's involvement expedited evacuation mission
The first aircraft from Bucharest arrived at 1:30 am with 200 passengers. It was received by MoS Defence Ajay Bhatt. The second flight from Budapest carried 210 people, and it was immediately followed by the third flight from Rzeszow, Poland, carrying 208 passengers. The fourth flight brought back 180 people from Budapest. The Indian Air Force's involvement in the operation expedited the daily evacuations.
Situation serious in Kyiv and Kharkiv: Evacuee
"I request the government to bring back the students stuck in Kyiv and Kharkiv as the situation there is serious. I appreciate the efforts of our government to evacuate all Indians from Ukraine," one of the evacuees, Ujjala Gupta, told ANI.
Closure of Ukrainian airspace made evacuation hard
Indians stranded in Ukraine have been troubled by the closure of the country's airspace following Russia's full-fledged invasion. Evacuations are being carried out through neighboring countries like Romania, Hungary, Moldova, and Poland. Indians have been asked to reach these countries through their land border crossings with Ukraine. The evacuation operation nicknamed "Operation Ganga" is being coordinated in each nation by a delegated union minister.
Indian student killed in shelling in Ukraine
Notably, an Indian student was killed in shelling in Kharkiv, Ukraine's second-largest city and the location of severe conflict with Russia on Tuesday. The victim, Naveen Shekharappa, hailed from Karnataka and had gone out of the bunker to purchase food and exchange currency.
Over 7,000 Indians yet to be evacuated
India has operated nearly 20 flights so far, including four on Thursday (March 3) to evacuate Indians from Ukraine. As Russia attacks from the east, all Indians in Ukraine are being asked to move to the country's western border. More than 12,000 of the 20,000 Indians who were previously present in Ukraine have departed. Half of those that remain are in Kharkiv.
Ukraine's present situation
Russia started a "special operation" in Ukraine using its military last Thursday, which it claims was to "demilitarize" and "denazify" the neighboring country. Ukraine has labeled Russia's activities as "state terrorism," citing Russian forces' attacks on residential complexes, administrative facilities, a hospital, and a broadcast tower, among other targets. An International Criminal Court prosecutor has announced to probe the alleged war crimes in Ukraine.