IAS officer, who resigned over J&K, asked to resume duty
IAS officer, who resigned over J&K, asked to resume duty
Written by
Siddhant Pandey
Aug 29, 2019, 02:36 pm
2 min read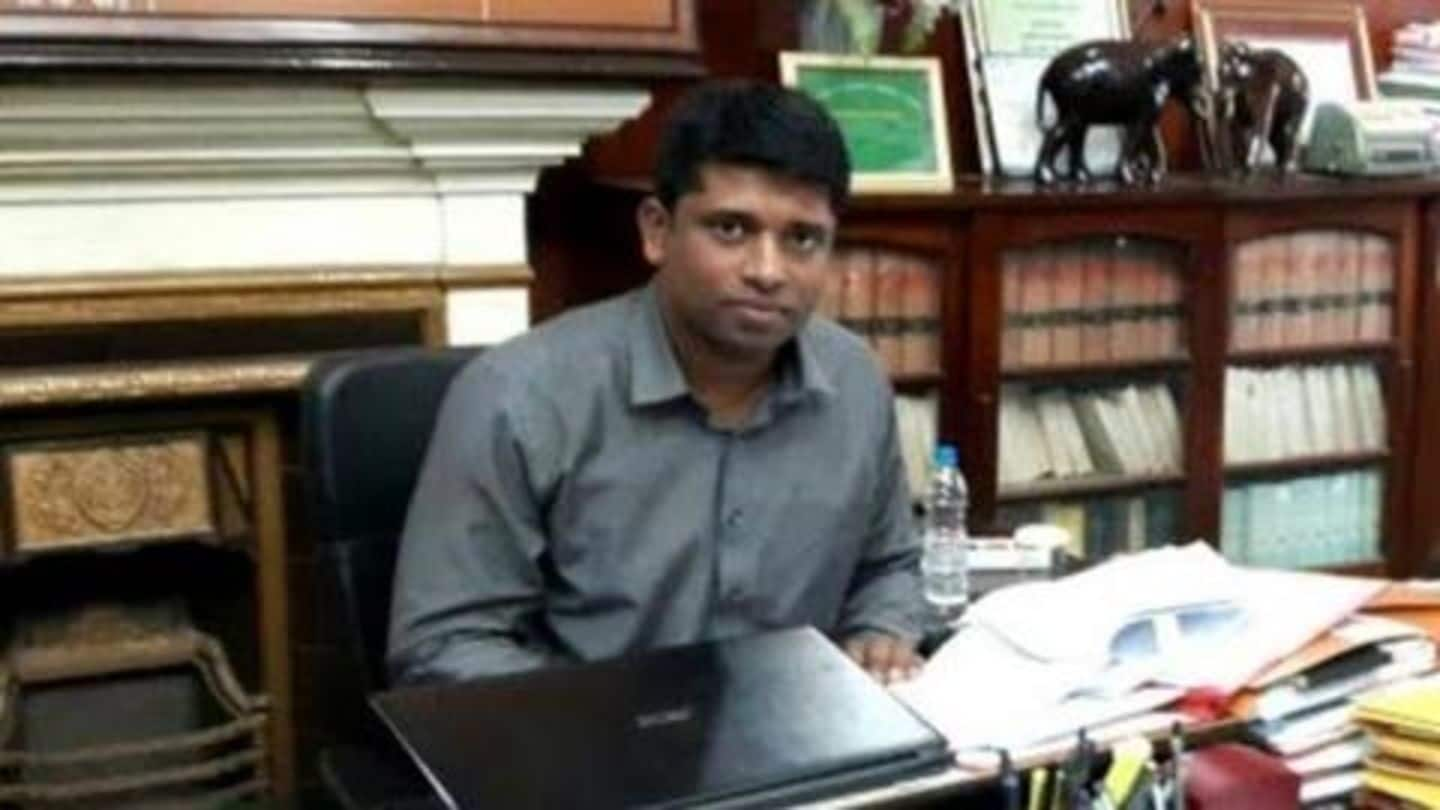 Days after the IAS officer Kannan Gopinathan resigned in protest over the restrictions imposed in Jammu and Kashmir, the 32-year-old has been asked to resume his duty immediately, until his resignation is officially accepted. Kannan, a 2012-batch IAS officer, served as the secretary of the power, urban development and town and country planning of Daman & Diu and Dadra and Nagar Haveli, before resigning.
Personnel Department of Daman and Diu issued notice to officer
Reportedly, the Deputy Secretary, Personnel Department of Daman and Diu, Gurpreet Singh, asked Kannan to resume duty, citing rules of the Department of Personnel and Training (DoPT). A notice, dated August 27, was posted on the door of the room at the government guest house where Kannan lived in Silvassa. Kannan said he was aware of the notice, but refused to comment further.
Resignation becomes effective when it is accepted, stated notice
As per DoPT rules, the notice reminded the officer that the resignation "becomes effective when it is accepted". It stated, "Therefore, you are hereby directed to continue attending to your assigned duties immediately, till a decision is taken on your resignation."
Kannan submitted resignation letter to Home Ministry on August 21
To note, Kannan, who is from the AGMUT cadre, had submitted his resignation to the Home Ministry on August 21. Although he didn't state a reason behind his action, he later told the press that he cannot, in good conscience, continue his service, given the situation in Jammu and Kashmir where the "fundamental rights of lakhs of people have been suspended for 20 days."
Couldn't accept it and continue service, Kannan said on J&K
Following his resignation, Kannan had told PTI, "After taking the decision on Kashmir, nearly 20 days have passed and even now, the people there are not allowed to react or respond to it and that is not acceptable in a democratic set-up." He further added, "Personally, I could not accept it and continue in the service during such a time."
Kannan participated in rescue-ops in 2018 Kerala floods; made headlines
Kannan, who hails from Kottayam district of Kerala, had risen to prominence with his anonymous participation in the rescue and relief operations during the devastating Kerala floods in 2018. He had assisted with rescue operations for eight days discreetly until a fellow officer identified him.