Drones deployed to ease traffic on Mumbai-Pune Expressway
Last updated on
Aug 30, 2016, 08:44 am
In a first, the Maharashtra Government has deployed drones to monitor traffic on the Mumbai-Pune Expressway over the weekend on a trial basis. As a part of the government's efforts to check the increasing number of accidents on the Expressway, drones monitored traffic from 12:00-4:00 pm during the rush-hour. The 95-kilometre-long, six-lane Expressway connects the two cities and witnesses heavy traffic over the weekend.
What is a drone?
Technically, a drone is an unmanned aircraft, formally known as Unmanned Aerial Vehicles (UAVs). Drones are dubbed as 'flying robots'. They can fly autonomously through software-controlled flight plans or remotely controlled. They are usually equipped with cameras and can also be armed with missiles.
Usage of drones in India
In India, drones are commonly seen being used by filmmakers, photographers, and tourists. Several cities in India banned using drones without prior permission. The common argument is that drones can put people in danger as low-flying drones may hurt people or cause an airplane crash. Aerial unmanned aircraft are considered a national security hazard as anti-national elements can use them for plotting terror attacks.
DGCA released draft guidelines for operating unmanned aircraft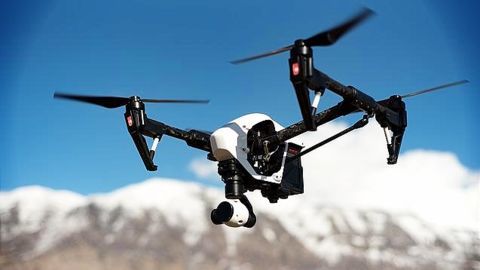 To control the operation of unmanned flying devices, the Directorate General of Civil Aviation released draft guidelines to register all civil unmanned aircraft and issue permits for flying them. The DGCA said the draft guidelines were open for public comments till 21st May'16 In Oct'14, the government banned flying drones in the country after two incidents where drones were used to illegally take photographs.
Indian start-ups developing and utilizing drones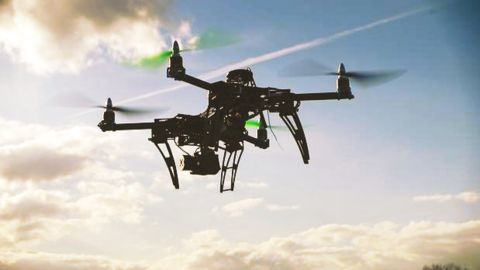 Several Indian start-ups are developing and utilizing drones for commercial and security purposes. Drona Aviation, Atoms & Bytes, Edall Systems, Airpix, Skylark Drones, Eazypilot, Social Drones, Garuda Robotics, Quidich, and NavStik are among such start-ups. Housing.com also uses drones for aerial surveillance of properties. Also, the Indian Air Force deploys drones for aerial surveillance of Delhi during the Independence Day and Republic Day celebrations.
GAIL to deploy drones for aerial surveillance
In May'16, the Indian Government allowed the Gas Authority of India Limited (GAIL) to deploy drones. Permission was granted for aerial surveillance of 200 kilometers for the Hazira Vijaipur Jagadishpur/Dahej Vijaypur pipelines across rivers, forests, environmentally sensitive areas, and inaccessible areas.
NHAI and Indian Railways use drones for aerial surveillance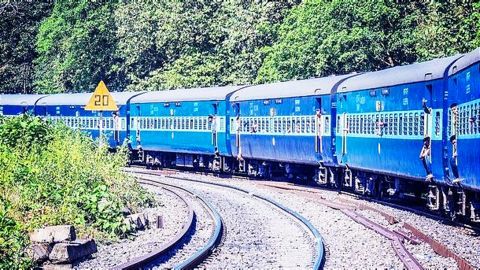 The National Highways Authority of India (NHAI) and the Indian Railways also reportedly use drones with high-resolution infrared cameras for aerial surveillance. NHAI signed a deal with ISRO's National Remote Sensing Centre and North East Centre for Technology Application and Research for using drones to monitor their construction work. The Indian Railways had used drones to monitor their progress on the 'Dedicated Freight Corridor'.
Number of accidents on the Expressway on the rise
The number of deaths in accidents on the Mumbai-Pune Expressway has been on the rise lately. The demo run was conducted in the Lonavala exit-Khalapur toll plaza section. Maharashtra Home Minister Deepak Kesarkar said rash-driving on the Expressway was uncontrollable. He added using CCTV cameras has limitations and hence drones were being tested. Since 2002, 14,500 accidents claiming 1,400 lives occurred on the Expressway.
Pench Forest officials to use drones to fight mafia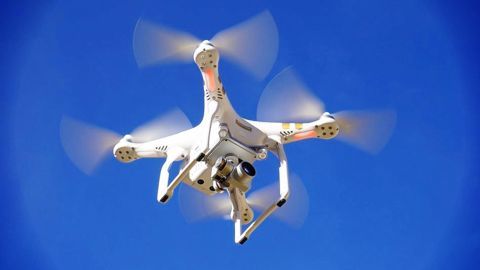 About 30 officials from the Pench Forest area, 170 km from Maharashtra's Nagpur, are planning to use drones to help them fight a mafia. A group has been illegally fishing in the area for several years. The officials said deploying drones was the best idea to track the group's movement safely; the poachers even attack the forest guards and retaliate with crude bombs.