India to go ahead with S-400 deal, despite US opposition
India to go ahead with S-400 deal, despite US opposition
Written by
Shiladitya Ray
Jun 02, 2018, 12:47 am
3 min read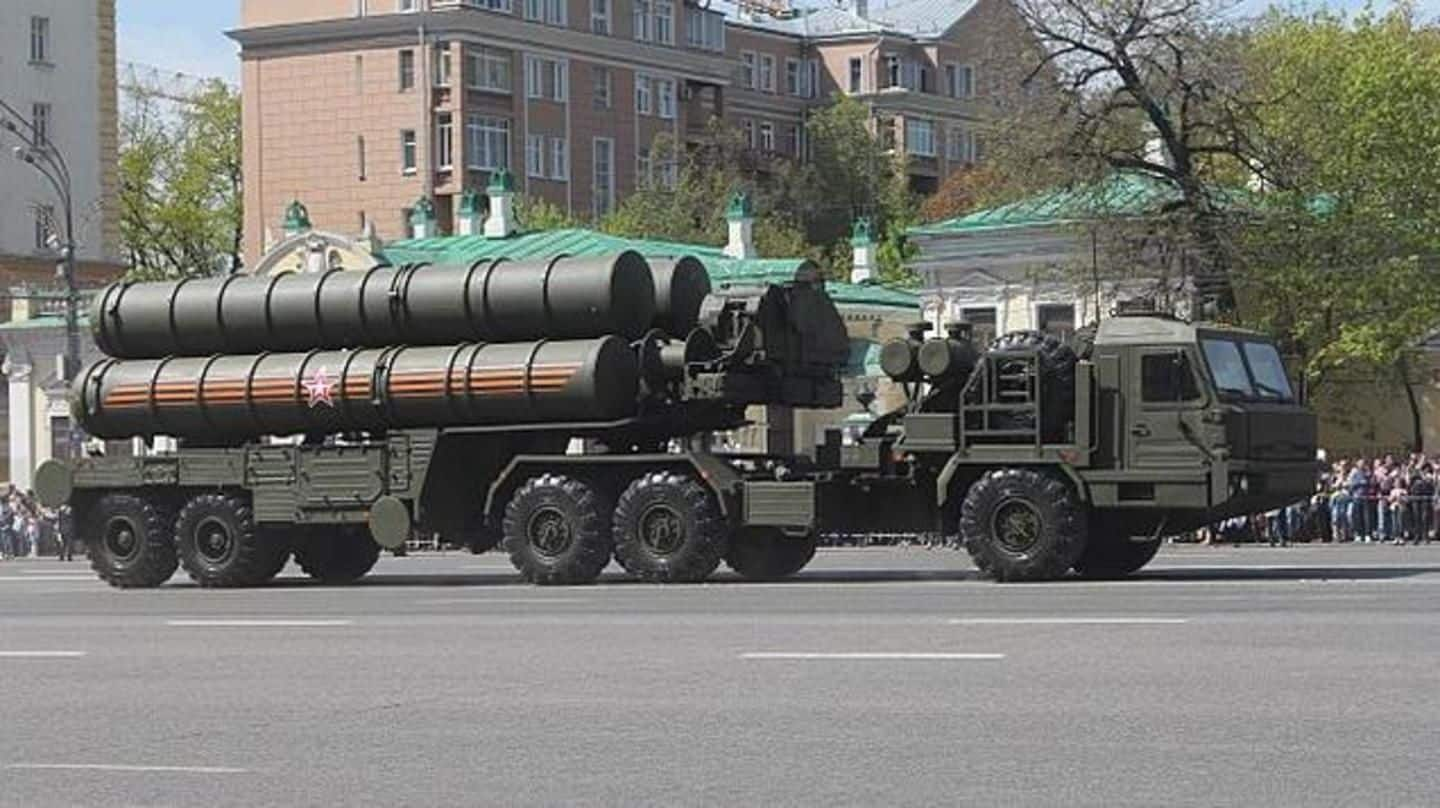 India has decided to go ahead with its purchase of S-400 air defense systems from Russia, despite opposition from the US, said defense ministry officials, on the condition of anonymity. The agreement for the acquisition of the S-400s had already been reached in 2016, and just days back, India and Russia concluded price negotiations. Here's more on the deal and its associated complications.
Details of the ongoings, as reported by sources
The sources also said that the defense ministry would approach the Cabinet Committee on Security (CCS), headed by PM Modi, for the nod to go ahead with the deal. They added that the defense ministry, as of now, hadn't received any instructions to stall the deal in the wake of US warnings. The deal for the five S-400 regiments costs a whopping Rs. 39,000cr.
S-400 batteries consist of four transporter erector launchers (TELs), four launch tubes per TEL, advanced radar systems, and a command post. It can launch very long-range (400km), long-range (250km), medium-range (120km), and short-range (40km) missiles, and is one of the most advanced air defense systems.
The US warns of complications in military cooperation
Just days back, William Thornberry, the chairman of the powerful US House Armed Services Committee, warned about a "lot of concern in the US administration and Congress". Additionally, he clarified that the deal was beyond the sanctions imposed on Russia under the CAATSA, but expressed hopes that India would consider its decision. Failure to comply would cause 'complications' in India-US military cooperation, he warned.
William Thornberry's warning to India
"The acquisition of this technology will limit, I am afraid, the degree with which the United States will feel comfortable in bringing additional technology into whatever country we are talking about," Thornberry had said.
India to discuss US' reservations with the deal in July
India has taken note of Thornberry's warnings, and foreign minister Sushma Swaraj and defense minister Nirmala Sitharaman are slated to discuss the issue with their US counterparts Mike Pompeo and Jim Mattis on July 6, in Washington. The dialogue between the two sides will focus on security concerns surrounding the deal, and will seek to avoid misunderstandings in otherwise close bilateral ties.
The possible fallout of going through with the deal
While the imposition of US sanctions on India as a fallout of the deal is highly unlikely, the S-400 deal could adversely affect future US-India defense deals including the possible acquisition of US-made Predator drones. Additionally, India's decision to go through with the deal could also be a setback to plans to establish joint military aircraft manufacturing facilities with the US.