Smart Railway Stations for Smart Cities
Smart Railway Stations for Smart Cities
Written by
Ramya Patelkhana
Oct 23, 2016, 09:00 am
3 min read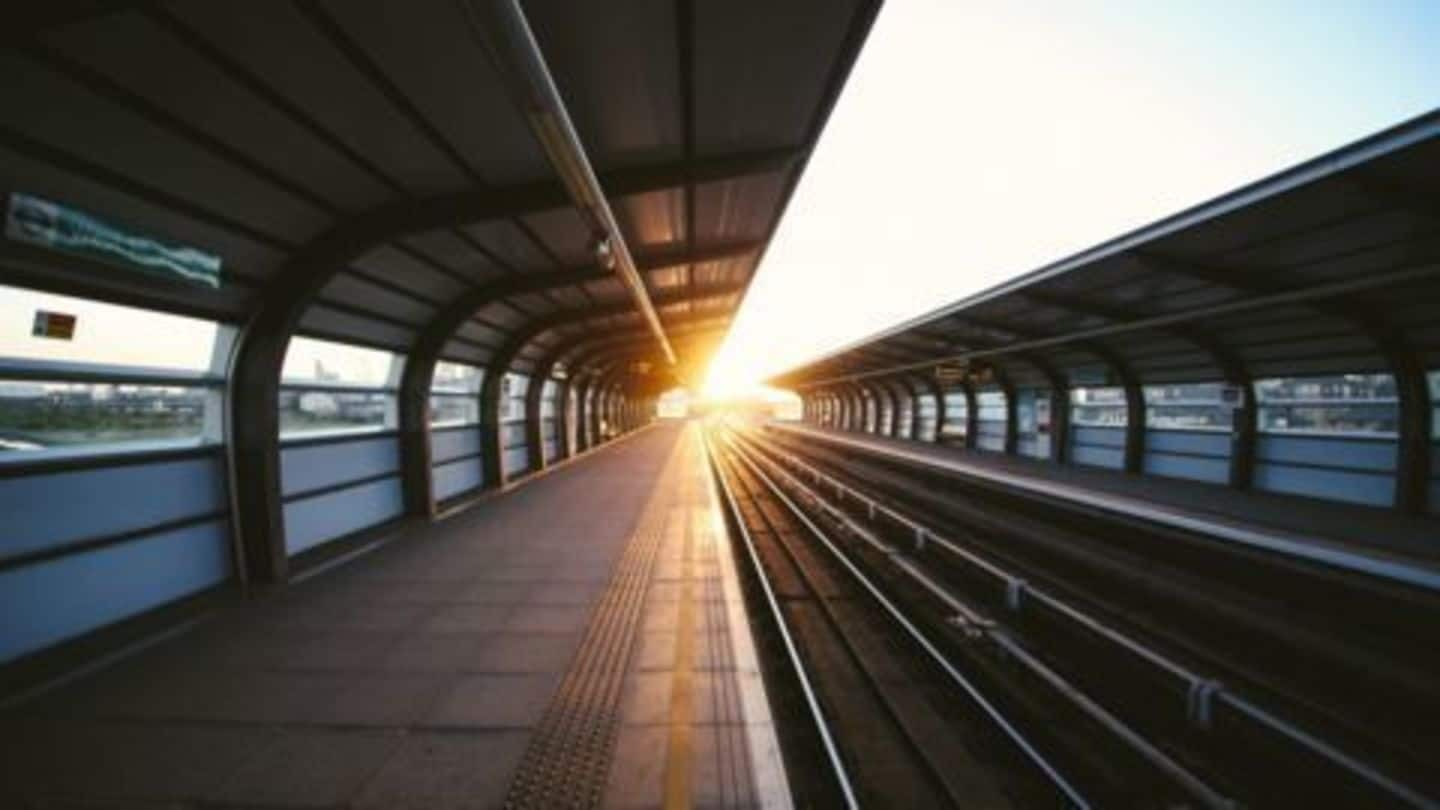 The Union Urban Development and Railways Ministries came together to redevelop railway stations and adjoining regions along the rail lines running through smart cities. Under the 'Memorandum of Understanding' signed by the two ministries, ten cities would initially be taken up for redevelopment. The initiative would be initially launched in the Smart City Mission's 100 smart cities and later extended to over 500 cities.
About Smart Cities Mission
The Indian Government launched the Smart Cities Mission in June 2015. It is an urban renewal and retrofitting scheme to develop 100 'smart' cities in the country and make them citizen friendly and sustainable. The Union Ministry of Urban Development, in collaboration with the governments of states and union territories of the respective cities, is responsible for implementing the scheme.
A 'smart city' is a metropolitan region that is extremely advanced in terms of its sustainable real estate, infrastructure, communications and market viability. They are projected to be equipped with necessary infrastructure and good quality life through smart solutions. Some of their likely attributes: assured water and power supply, sanitation, solid waste management, efficient mobility, public transport, citizen participation, IT connectivity, safety, e-governance, etc.
States and union territories nominate potential smart cities
Prime Minister Narendra Modi has the vision to develop smart cities as satellite towns of bigger cities and modernize the existing mid-size cities. All Indian states and union territories nominated 100 potential smart cities.
The two stages of the competition
In Stage-1 of the selection process, state governments scored their cities and nominated the top scorers for participation in Stage-2. In Stage-2, each of the potential 100 smart cities prepared "Smart City Plans" that were evaluated for prioritizing cities for financing. In Jan'16, top 20 cities were chosen for funding; in the next two competition rounds, 40 cities each would be selected.
List of 98 nominees unveiled
The Stage-1 evaluation criteria comprised of: Existing Service Levels (25 points); Institutional Systems and Capacities (15 points); Self-financing (30 points); and Past track record (30 points). In Aug'15, the Centre shortlisted 98 potential smart cities that would compete in the Stage-2. The Stage-2 criteria for 'Smart City Plans' evaluation comprised of: City Level Evaluation (30 Points) and Proposal Level Evaluation (70 points).
First list of smart cities
Union Minister Venkaiah Naidu announced the list of the first 20 cities to be developed as smart cities under the scheme. He added the Centre would invest Rs.50,802 crore in these cities over five years. The 20 cities included: Bhubaneswar, Pune, Jaipur, Surat, Kochi, Ahmedabad, Jabalpur, Visakhapatnam, Solapur, Davanagere, Indore, New Delhi Municipal Council, Coimbatore, Kakinada, Belagavi, Udaipur, Guwahati, Chennai, Ludhiana, and Bhopal.
13 more cities included in Smart Cities Mission
Urban Development Minister Venkaiah Naidu announced the inclusion of 13 cities in 'Smart Cities Mission' after a second round; the total number of smart cities reached 33. The thirteen cities included Lucknow, Warangal, Bhagalpur, Raipur, New Town Kolkata, Port Blair, Imphal, Ranchi, Panaji, Agartala, Faridabad, Chandigarh, and Dharamshala. They were selected in a fast-track competition for which revised smart-city plans were submitted in Apr'16.
New Smart City List, 27 cities added
In Sep'16, 27 cities were added to the existing 33 cities in the smart city list, including Amritsar, Kalyan-Dombivili, Ujjain, Tirupati, Nagpur, Mangaluru, Vellore, Thane, Gwalior, Agra, Nashik, Rourkela, Kanpur, Madurai, Tumakuru, Kota, Thanjavur, Namchi, Jalandhar, Shivamogga, Salem, Ajmer, Varanasi, Kohima, Hubbali-Dharwad, Aurangabad, and Vadodara. India and Russia have recently signed a deal over smart city initiatives and use of IT from Russian companies.