India cracks down on journalists producing fake news
India cracks down on journalists producing fake news
Written by
NewsBytes Desk
Apr 03, 2018, 11:11 am
2 min read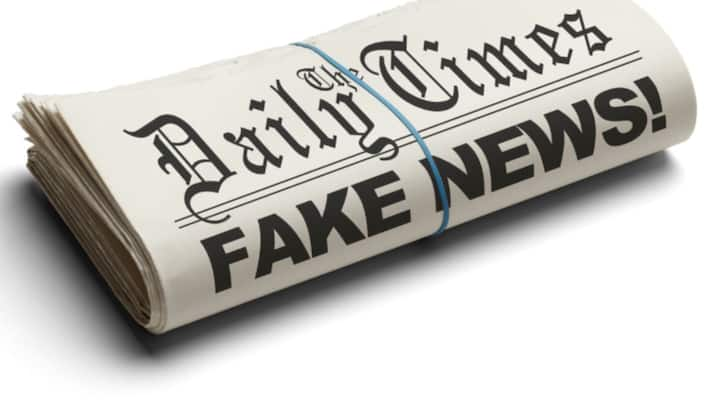 To check the spread of fake news, the Ministry of Information and Broadcasting announced on Monday that journalists found guilty of producing or broadcasting it would lose their accreditation with the Press Information Bureau. It will be suspended for six months for first-time violators, for one year in case of second violations and would be cancelled permanently if caught a third time. Here's more.
Press Council of India, National Broadcasters Association to handle complaints
Though the ministry didn't define fake news, it said all newspaper-related complaints would be handled by the Press Council of India (PCI) and violations on TV by the National Broadcasters Association (NBA). However, it didn't mention anything about digital media, where fake news is the most prevalent. I&B minister Smriti Irani has earlier said that the government is working on guidelines for the web too.
What are the PCI and the NBA?
A statutory, quasi-judicial body, the PCI aims to -Preserve press freedom -Build a guidebook for newspapers, news agencies and journalists -Review developments restricting news production/dissemination The NBA, meanwhile, is a voluntary organization of news broadcasters seeking to formulate and foster standards/ethics/practices in news broadcasting, including entertaining and reviewing complaints. Notably, both NBA and the PCI will get 15 days to rule on the complaint.
Meanwhile, Postcard News founder was arrested for spreading fake news
Meanwhile, Mahesh Vikram Hegde, the founder of Postcard News, was arrested in Bengaluru on Thursday for allegedly spreading false news about a Jain monk getting attacked by a Muslim youth, when in reality he had met with a road accident.
If not curbed, fake news might influence elections this year
Irani also said rules had to be established to ensure readers are protected from vested interests in news and advertisements, reported HT. The government's move comes at a time when the world is grappling with fake news, which it is believed influenced 2016 US Presidential election. It is feared that something similar might happen in India, which has polls in several states this year.