India orders probe after accidentally firing missile into Pakistan
India orders probe after accidentally firing missile into Pakistan
Written by
Manzoor-ul-Hassan
Mar 12, 2022, 02:14 pm
3 min read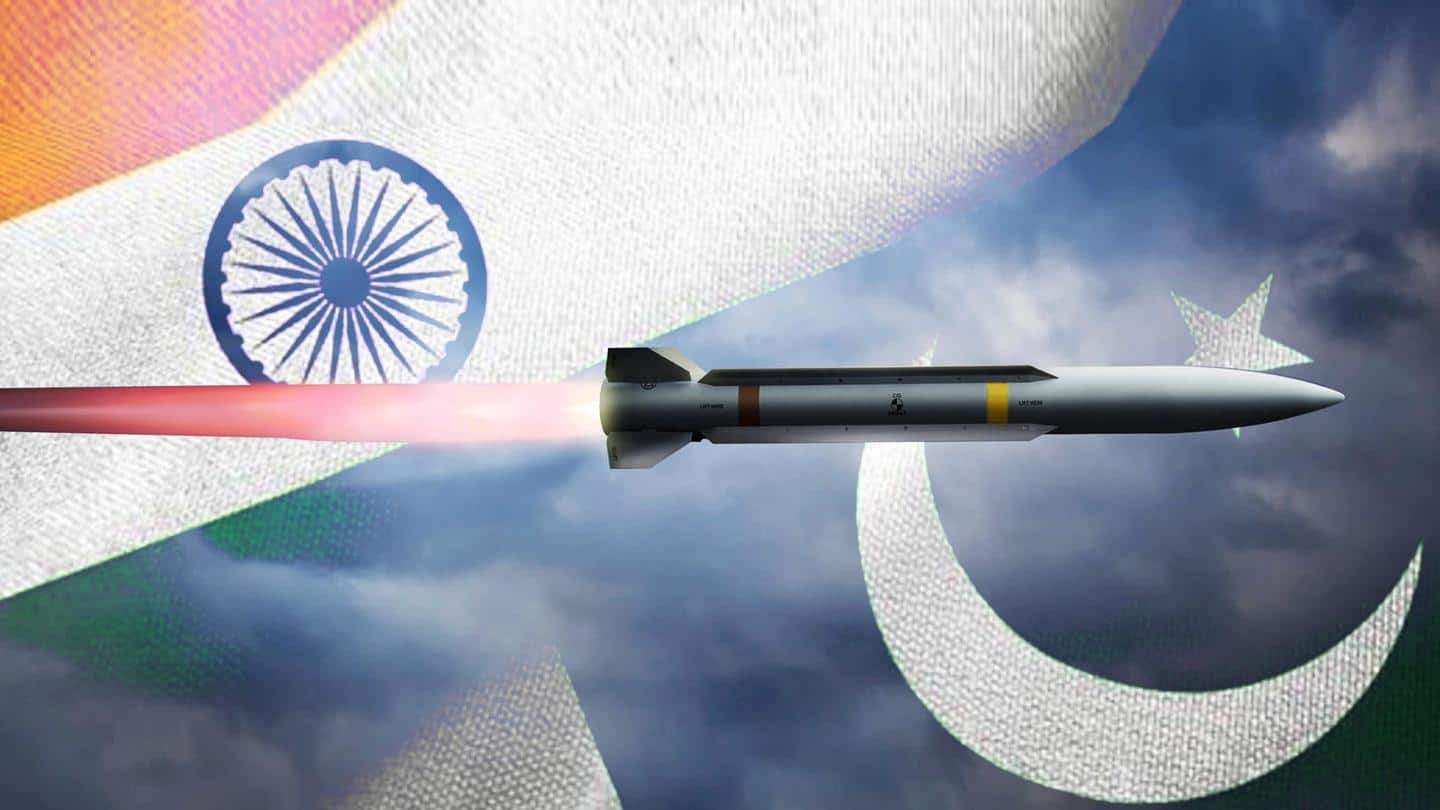 The Centre has ordered a high-level inquiry after a missile was fired "mistakenly" from the Indian side into an area in Pakistan earlier this week. The Defence Ministry blamed the incident on a technical glitch and expressed regret over the same. "The Government of India has taken a serious view and ordered a high-level Court of Enquiry," the ministry said in a statement.
Why does this story matter?
On Thursday, a Pakistani military spokesperson claimed that a "high-speed flying object," originating from near Sirsa in the Indian state of Haryana, crashed in its eastern city of Mian Channu.
Later, Pakistan's foreign ministry had summoned India's Charge d'Affaires to Islamabad to protest what it called an "unprovoked violation" of its airspace.
It had also warned India over the incident and demanded a probe.
Missile fired accidentally in course of routine maintenance: Ministry
On 9 March 2022, in the course of routine maintenance, a technical malfunction led to the accidental firing of a missile. The Government of India has taken a serious view and ordered a high-level Court of Enquiry: Ministry of Defence

— ANI (@ANI) March 11, 2022
Foreign Minister of Pakistan expresses concern
Pakistan's Foreign Minister Shah Mahmood Qureshi expressed concern over India's missile entering Pakistani territory. He said India endangered innocent lives on ground and planes operated by Saudi and Qatar airlines as well as domestic flights by breaching Pakistan's airspace. Islamabad is expected to summon envoys from P-5 nations—China, France, Russia, the UK, and the US—to its Foreign Office to brief them about the incident.
India, Pakistan handled the incident with maturity: Expert
"It gives me great hope...the 2 nuclear weapon states dealt with the missile incident in a mature manner. New Delhi should offer to pay compensation for the Pak house that was destroyed (sic)," tweeted Happymon Jacob, professor of international studies at Delhi's Jawaharlal Nehru University.
What did Pakistan say about missile incident?
"On March 9, at 6:43pm, a high-speed flying object was picked up inside the Indian territory... It deviated and entered Pakistan territory and fell in Pakistani territory, causing some damage to civilian installations, but no loss of life was reported," Pakistan's military spokesman Major General Babar Iftikhar said. He further stated the missile was flying at 40,000 feet at thrice the speed of sound.
Description of the missile matches BrahMos
According to the report in The Print, Pakistan's description of the missile fits that of the BrahMos supersonic missile. Moreover, the lack of a warhead indicates that it was a test firing. To note, BrahMos is used by both the Indian Army and Air Force. In addition to surface-to-surface BrahMos missiles, the Indian Air Force has air-launched variants that are fired from SU-30 MKIs.