Indira Gandhi, Amrit Kaur named TIME's 'Women of the Year'
Indira Gandhi, Amrit Kaur named TIME's 'Women of the Year'
Written by
Siddhant Pandey
Mar 06, 2020, 07:24 pm
3 min read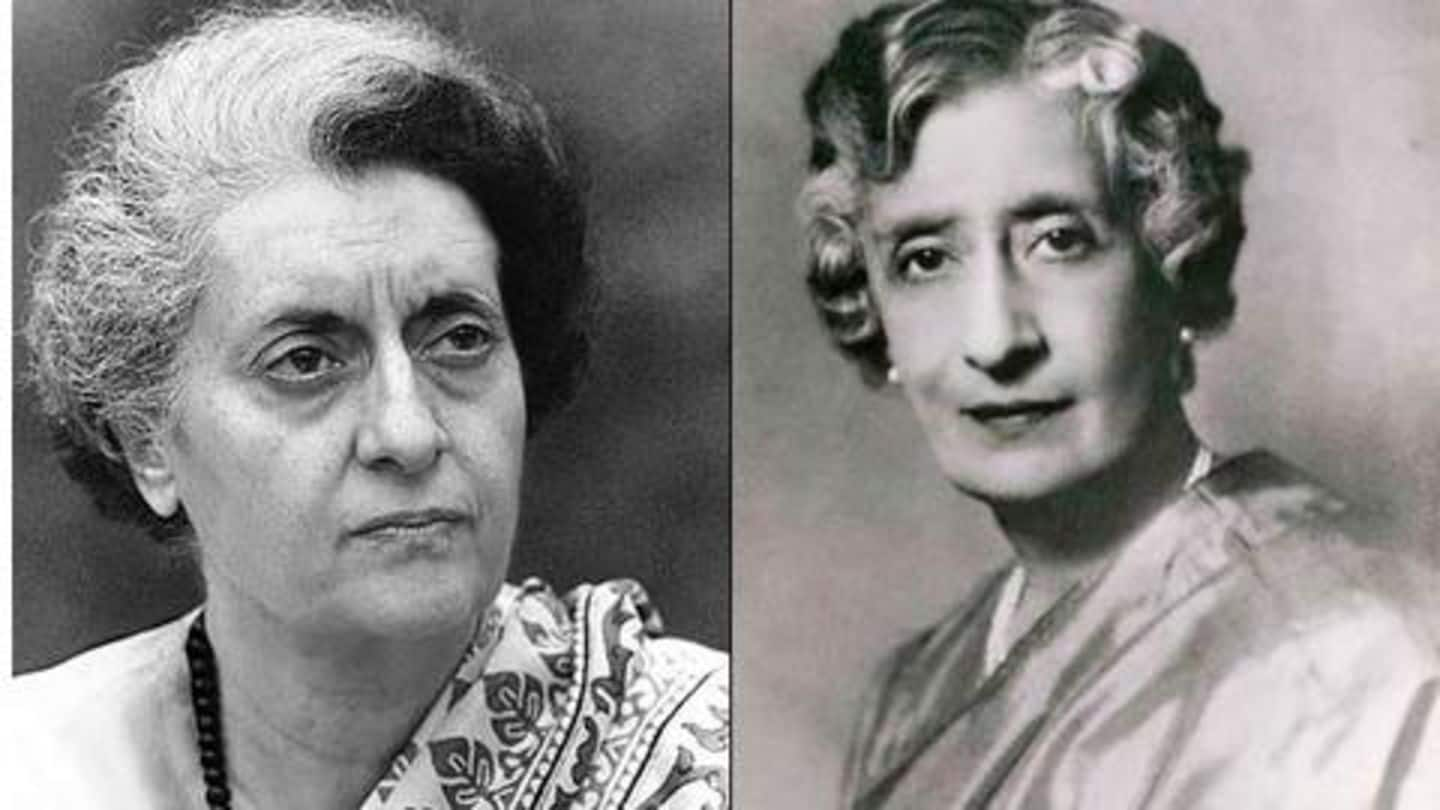 To make reparations for a century of mostly men on its covers, the TIME magazine named 100 'Women of the Year' for each year starting 1920. The latest issue featured the names of two Indians: former Prime Minister Indira Gandhi and freedom fighter Amrit Kaur. The United States magazine also issued two new covers, commemorating each woman. Here are more details.
What is TIME's '100 Women of the Year' issue?
TIME's latest issue is aimed at "spotlighting influential women who were often overshadowed." The magazine noted that the people it featured on its cover were "almost always men"—even when 'Man of the Year' gave way to 'Person of the Year' in 1999. The latest issue is TIME's way of saying: "What if every 'Person of the Year' since 1920 was not a man?"
Indira Gandhi named 1976 'Woman of the Year'
TIME named Indira Gandhi 'Woman of the Year' for the year 1976, when she had become "India's great authoritarian." The magazine said that Gandhi was as "ruthless as she was charismatic," noting how her administration was "swamped by an avalanche of street protests." TIME further stated, "She quickly ripped apart her father's democracy and amended India's constitution to give herself enormous powers."
Amrit Kaur named 1947 'Woman of the Year'
Amrit Kaur was named TIME's 'Woman of the Year' for 1947. The magazine noted how the young princess returned to India in 1918 after studying at Oxford and dedicated herself to India's independence movement. Born into the royal family of Kapurthala, Kaur fought for women's rights. After independence, Kaur became the first woman on the Cabinet and served as Health Minister for a decade.
'It was largely men, deciding what and who mattered'
Writing for TIME, the magazine's former editor-in-chief Nancy Gibbs said, "In Congress and courtrooms and corner offices and ivory towers, it was largely men who were writing the first draft of history, deciding what mattered, and who mattered, and why." "It was an irresistible exercise to go back and look again," Gibbs wrote, "Women were wielding soft power long before the concept was defined."
Here are some of the other women TIME's issue featured
Revisiting 1920, TIME honored the Suffragists, who fought for women's right to vote. Others on the '100 Women of the Year' issue include fashion designer Coco Chanel (1924), author Virginia Woolf (1929), artist Frida Kahlo (1938), scientist Rosalind Franklin (1953), actor Marilyn Monroe (1954), LGBTQ+ rights activist Marsha P. Johnson (1969), Princess Diana (1987), author JK Rowling (1998), et al.